Trump: Five-Year Drought in California Due to State Trying to Save a Fish
Donald Trump has spent primary season traveling the country, pandering to the fears of populace after populace. He's told the working-class people of Indiana he'd do away with outsourcing. He told the people of North Dakota, America's second-leading producer of oil, he'd do away with energy regulations. And now, with the California primary a week away, he's told the people of the nation's most populous state that their ongoing drought does not actually exist.
"We're going to solve your water problem," Trump told supporters in Fresno, California, on Friday. "You have a water problem that is so insane. It is so ridiculous where they're taking the water and shoving it out to sea."
Trump, who said plainly that "there is no drought," is implying that water that could be going to farmers is instead being used to ensure the survival of a near-extinct fish native to the Sacramento-San Joaquin River Delta. As Trump put it, state officials are diverting precious crop water "to protect a three-inch fish," at the behest of environmentalists.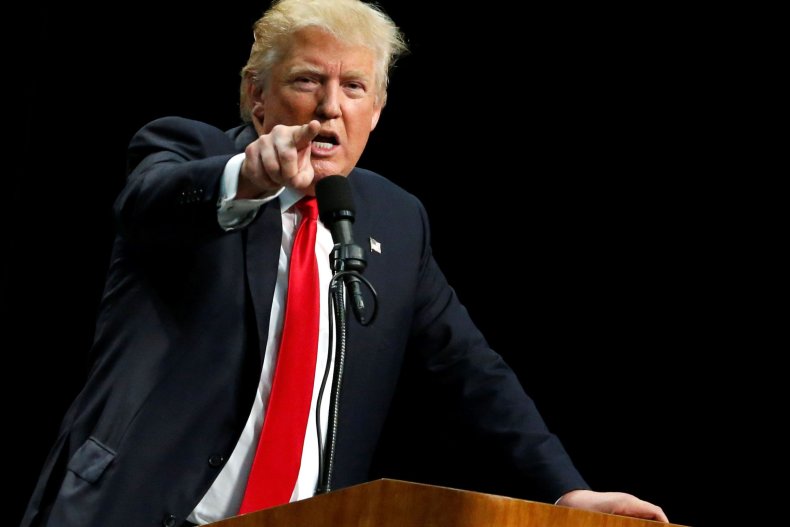 Though California's drought hasn't been as severe in 2016, it has indeed existed since 2011, reaching debilitating levels in 2014 and 2015. In early May, Governor Jerry Brown signed an executive order to "bolster the state's drought resilience and preparedness by establishing longer-term water conservation measures." The order lays out several long-term conservation measures so the state will be able to withstand future contingencies related to water supply.
Trump, however, doesn't find the issue to be so complicated. "If I win, believe me, we're going to start opening up the water, so that you can have your farmers survive so that your job market will get better," he assured supporters.
When you're on the Trump train, sometimes it's just as easy as that.