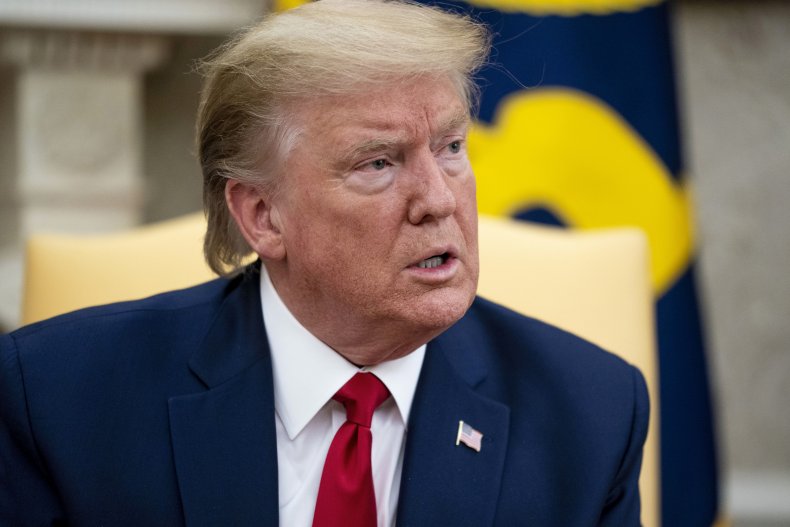 President Donald Trump shrugged off suggestions that he might not willingly leave the White House if he loses the November election.
"If I don't win, I don't win. We'll go on and do other things," Trump said in an interview with Fox News that aired Friday afternoon.
Trump, who still has hotel, golf and other businesses throughout the country, didn't elaborate on what his post-White House plans would include if he loses. He's currently spending the weekend at his golf club in Bedminster, New Jersey.
Presumptive Democratic nominee Joe Biden said this week that his "single greatest concern" is that Trump will "try to steal this election" and Biden is "absolutely convinced" the military would have to force Trump from the White House if he loses the election but won't leave.
"I'm absolutely convinced, (the military) will escort him from the White House in a dispatch," Biden said during an appearance this week on The Daily Show with Trevor Noah.
Biden campaign co-chair U.S. Representative Cedric Richmond (D-Louisiana) said during an appearance on CNN on Thursday that he wants to be on the escort committee "to make sure that he leaves the White House" if Trump loses.
The Biden campaign didn't immediately respond to Newsweek's request for comment on Trump's Fox News remarks.
With five months left until the November 3 election, Trump is set to resume his campaign rallies in the coming week and has started holding fundraisers again. He denied Biden's suggestion that he would attempt to "steal" the election.
"Joe's not all there. Everybody knows it and it's sad," Trump said.
The one-on-one interview with Fox News' Harris Faulkner comes amid the country's growing unrest over race relations that Trump has sought to tamp down.
Recent polls have suggested he's trailing Biden in key swing states. In recent weeks, the Trump campaign has rehired key strategists from his 2016 campaign, seeking to rebound some of the ground he's lost.
His first rally since events were shut down amid the coronavirus pandemic in March will take place on June 19 in Tulsa, Oklahoma.