Donald Trump Denies Posing as Spokesman on Audio Recording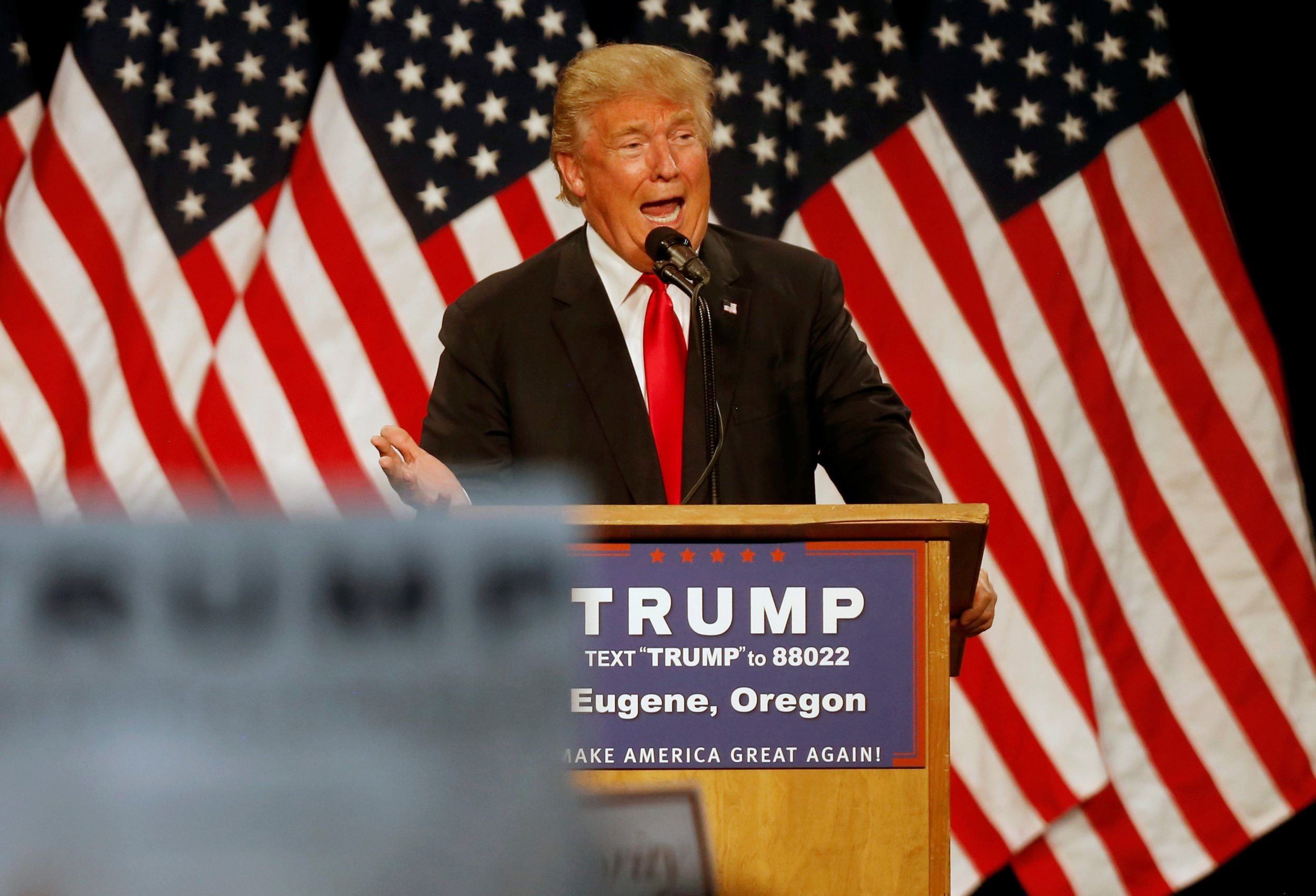 On Friday, Donald Trump insisted he didn't pose as a fake spokesman in a newly resurfaced audio recording from 1991 of a man whose voice sounds similar to his. This is despite his previously acknowledging that he did it as a joke.
Earlier, The Washington Post had released an audio recording from 25 years ago, between a reporter for People magazine and a man who identifies himself as John Miller, a media spokesman. But Miller's voice sounds awfully similar to Trump's, as he discusses the mogul's love life and business dealings for the story, which was focused on the end of Trump's 12-year marriage to Ivana Trump.
When asked about the 15-minute tape during an interview on the Today show on Friday, Trump said he didn't "know anything about it."
"You're telling me about it for the first time, and it doesn't sound like my voice at all. I have many, many people that are trying to imitate my voice, and you can imagine that, and this sounds like one of these scams, one of the many scams," he said after part of the recording played during his phone interview on Today.
But the Post reports that, decades ago, Trump acknowledged he was the voice and that the call was a joke. In fact, the newspaper reported that Trump often called journalists and planted stories, saying he was either John Miller or John Barron. The report cited testimony from a court case in 1990 in which Trump said, "I believe on occasion I used that name." Barron is Trump's 10-year-old son.
When Today co-host Savannah Guthrie pressed the Republican presidential candidate on the issue, he criticized her for questioning him.
"Wow, you mean you're going so low as to talk about something that took place 25 years ago about whether or not I made a phone call? I guess you're saying under a presumed name," Trump said.
"The answer is no, and let's get onto more current subjects. I mean, I know it's wonderful for your listeners, but I think we have more important things to discuss," he added.
Trump is now the presumptive nominee of the Republican Party, and is only about 100 delegates short of becoming its 2016 candidate. His next chance at gaining delegates will be Tuesday's primary in Oregon.