Donald Trump Denies Using N-Word: I'm a 'True Champion of Civil Rights'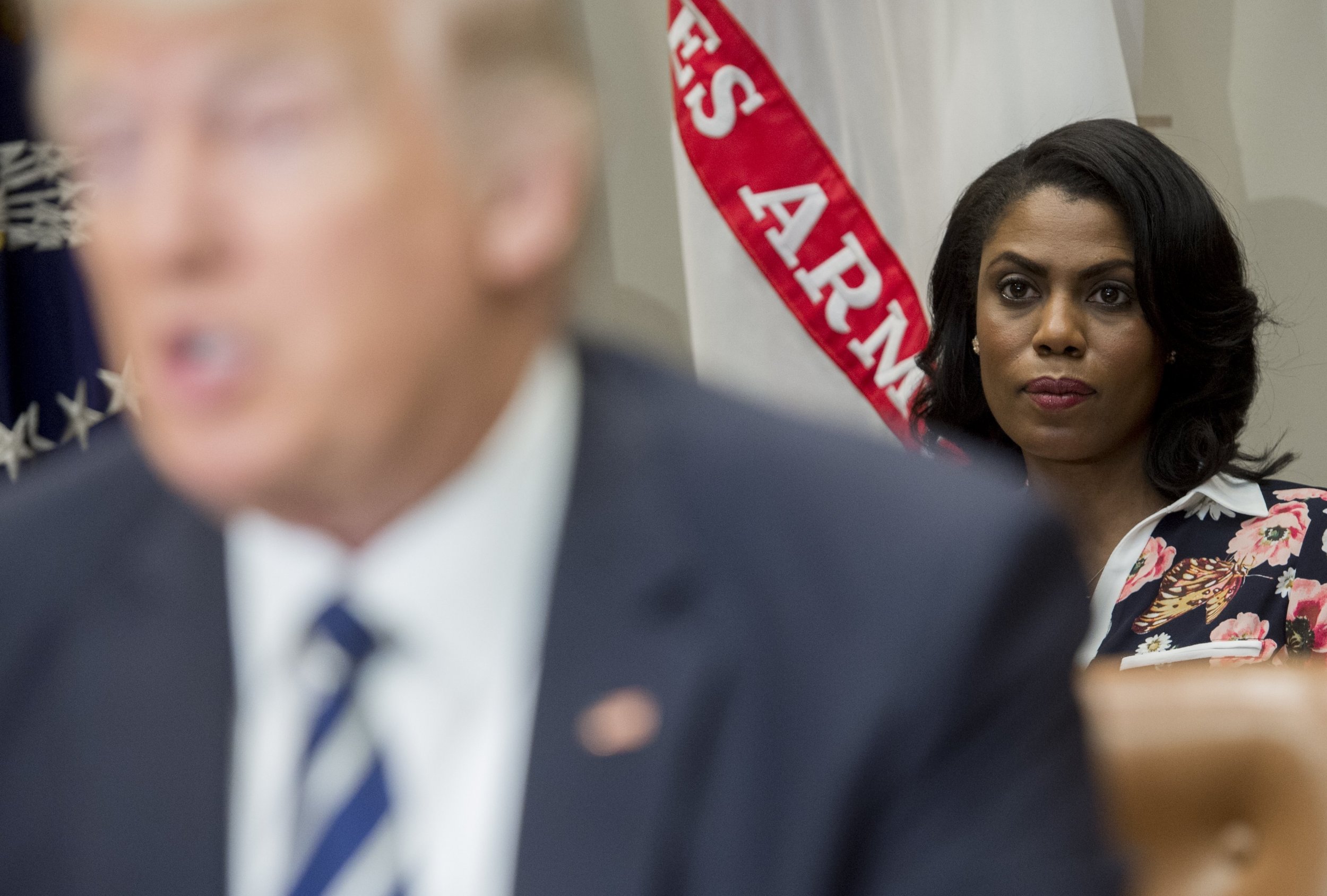 President Donald Trump has denied claims by former The Apprentice contestant Omarosa Manigault Newman that he used the N-word while filming the reality television show
Manigault Newman, who appeared on the first season of the show with Trump back in 2004 and then again in subsequent seasons, was appointed the president's Director of Communications for the Office of Public Liaison when he took office. She was fired a year later.
Manigault Newman also alleges that the president used other racial epithets while in office.
In her new book Unhinged: An Insider's Account of the Trump White House, she claims Trump was caught on a mic "multiple times" saying the N-word while filming The Apprentice, according to The Guardian, which obtained a copy of her book in advance of publication. She cites three unnamed sources.
She also claims to have witnessed Trump use racial epithets about George Conway, husband of White House counselor Kellyanne Conway. Conway is half Filipino, and according to Manigault Newman, Trump referred to him as a "fucking FLIP" and "fucking Goo-goo."
Trump tweeted late Monday night that Mark Burnett, a former executive producer on The Apprentice, "called to say that there are NO TAPES of the Apprentice where I used such a terrible and disgusting word as attributed by Wacky and Deranged Omarosa."
"I don't have that word in my vocabulary, and never have. She made it up," Trump continued. "Look at her MANY recent quotes saying [...] such wonderful and powerful things about me - a true Champion of Civil Rights - until she got fired.
"Omarosa had Zero credibility with the Media (they didn't want interviews) when she worked in the White House. Now that she says bad about me, they will talk to her. Fake News!"
There have long been reports of scandalous tapes existing from Trump's time on The Apprentice.
Bill Pruitt, a producer on seasons one and two, tweeted in 2016 that "there are far worse" than the Access Hollywood recording of Trump boasting that he grabs women "by the pussy" because he is famous.
MGM, which owns The Apprentice, has said that it cannot release any recordings for legal reasons. Showmakers enter confidentiality agreements with those taking part.
Manigault Newman made a number of secret recordings herself during her time at the White House, including the Chief of Staff John Kelly firing her and a subsequent call with Trump in which he expressed shock and surprise at her leaving, suggesting he had no knowledge of it.
The GOP tweeted that Manigault Newman is "a terrible liar" and accused her of contradicting herself over a claim that she had actually heard a Trump N-word tape. Trump called her a "lowlife" and "vicious, but not smart."
Trump has previously spoken highly of Manigault Newman, calling her a "loyal friend" and thanking her for her service when she left the White House. "I wish you continued success," Trump tweeted.