Donald Trump Derides 'Judge Flores' for Reno v. Flores Immigration Case Actually Named for Migrant Teen Jenny Lisette Flores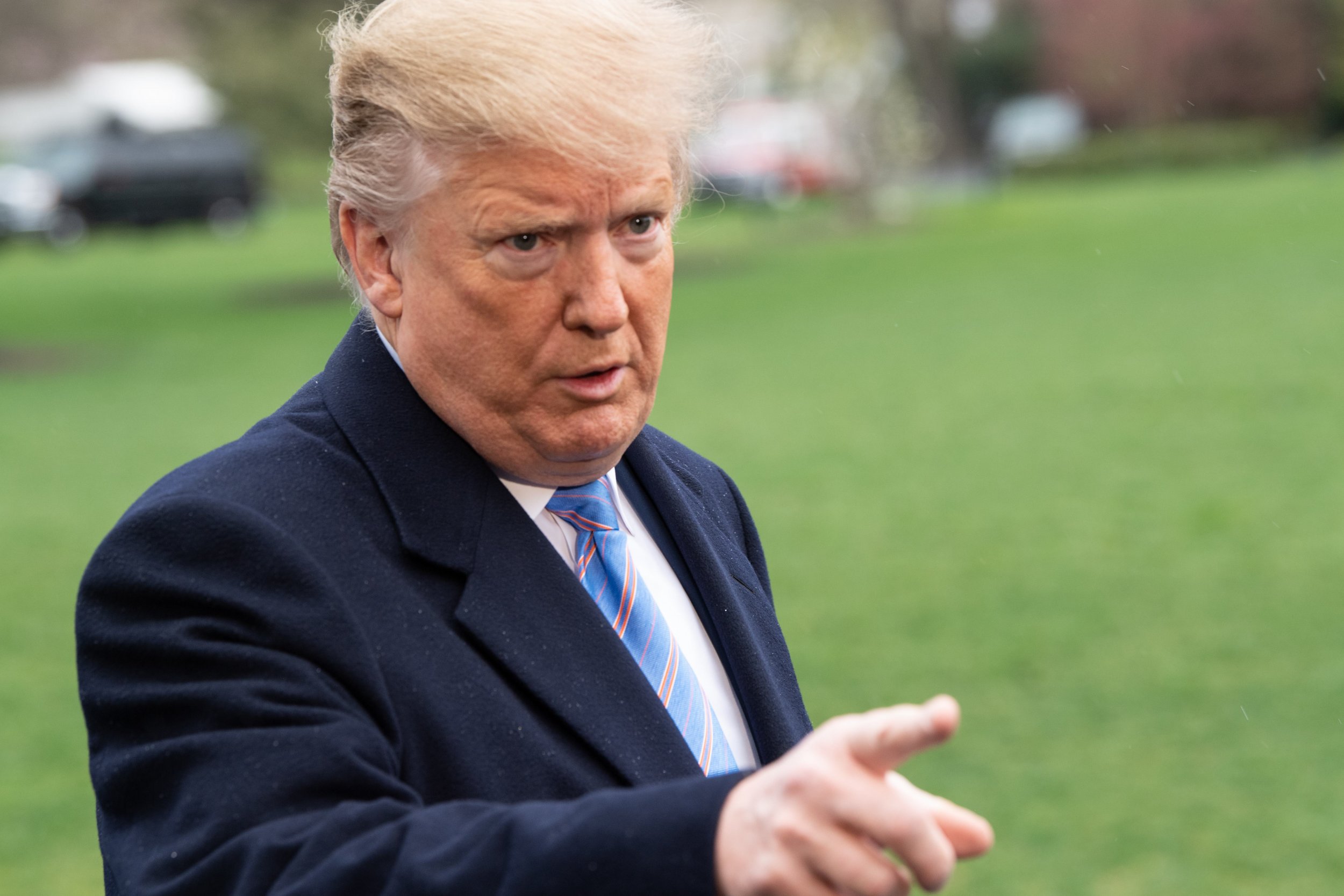 President Donald Trump at a Border Patrol station in Calexico, California, on Friday railed against what is commonly known as the "Flores decision" — a landmark federal immigration case — calling it a "disaster for our country" and publicly calling out "Judge Flores" for making the bad decision. The problem with that sentiment: The Flores in that case's title was not a judge, but a teenage girl named Jenny Lisette Flores.
"Some very bad court decisions. The Flores decision is a disaster. I have to tell you, Judge Flores, whoever you may be, that decision was a disaster for our country," Trump said to the panel. "A disaster and we're working on that."
None of the panelists immediately corrected the president.
The 1997 agreement in Reno v. Flores requires the U.S. government to release migrant children from detention without unnecessary delay to their parents, adult relatives or programs licensed to care for them. The settlement also requires immigration officials to provide the detained migrant children with food, drinking water, toilets, emergency medical assistance and other basic needs.
It was named after Flores, a 15-year-old girl who fled El Salvador in 1985 and tried to enter the U.S. to live with her aunt. The Immigration and Naturalization Service, a government agency at the time, arrested Flores at the border and put her in a juvenile detention center. She was strip-searched and handcuffed in the process.
The Immigration and Naturalization Service would not give Flores' aunt custody of her because it was not allowed to release children to third-party adults. The agreement came after the American Civil Liberties Union filed a class-action lawsuit on behalf of Flores and other minors in similar situations.
The Reno named in the case is Janet Reno, who was then-President Bill Clinton's attorney general.
In July, U.S. District Judge Dolly Gee in Los Angeles, California, rejected an attempt by the Justice Department to modify the Flores agreement by requesting a longer period of time to be able to detain migrant children than 20 days, as allowed under the settlement. The Trump administration sought to indefinitely detain migrant children caught illegally crossing the border with their parents.
At the time, Justice Department spokesman Devin O'Malley stated opposition to the judge's decision.
"We disagree with the court's ruling declining to amend the Flores agreement to recognize the current crisis of families making the dangerous and unlawful journey across our southern border, but the court does appear to acknowledge that parents who cross the border will not be released and must choose between remaining in family custody with their children pending immigration proceedings or requesting separation from their children so the child may be placed with a sponsor," O'Malley stated. "The Justice Department continues to review the ruling."