Donald Trump Describes Saudi Plot to Kill Jamal Khashoggi as 'Bad Original Concept' and 'Bad Deal'
President Donald Trump has criticized Saudi Arabia's plot to kill journalist Jamal Khashoggi, calling the plan a "very bad original concept" and classifying the kingdom's response to the international controversy as "one of the worst in the history of cover-ups."
Speaking to reporters in the Oval Office of the White House on Tuesday, Trump responded to a reporter who asked why he thought the killing happened, and whether he believed there was a failure of leadership.
Cutting the journalist off mid-question, Trump said, "They had a very bad original concept." He then added, "It was carried out poorly."
"It's very simple," the president said. "Bad deal. It should have never been thought of."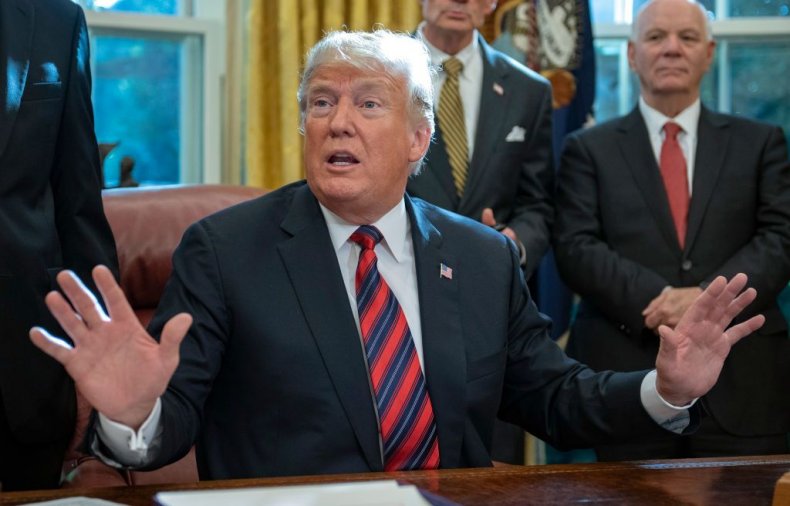 Addressing how he plans to respond to Riyadh's actions, Trump told reporters: "In terms of what we ultimately do I'm going to leave it very much—in conjunction with me—up to Congress."
Trump further explained that CIA Director Gina Haspel and other U.S. officials investigating the incident will return to Washington on Tuesday evening or Wednesday. He plans to wait for their reports before taking next steps.
Khashoggi, who was a U.S. resident and a columnist for The Washington Post, fled Riyadh last year as Saudi authorities moved to crack down on dissidents. On October 2, the journalist entered the Saudi consulate in Istanbul to obtain divorce papers, and was never seen again.
Reports emerged from Turkish officials accusing Saudi officials of killing and allegedly dismembering the journalist. Although Riyadh initially denied the murder altogether, the kingdom later admitted that Khashoggi had been killed, but said a fight had broken out and his death was not intentional. However, Turkish President Recep Tayyip Erdogan insisted on Tuesday that the killing was "planned" beforehand, according to Radio Free Europe/Radio Liberty.
Saudi Arabia has also maintained that top officials, such as King Salman and Crown Prince Mohammed bin Salman, were unaware of the operation. But analysts, experts and Turkish officials have said it is unlikely the operation would have been carried out without approval from the top. In addition to his royal duties, the crown prince serves as the chairman of Saudi Arabia's Council of Political and Security Affairs, as well as the kingdom's minister of defense.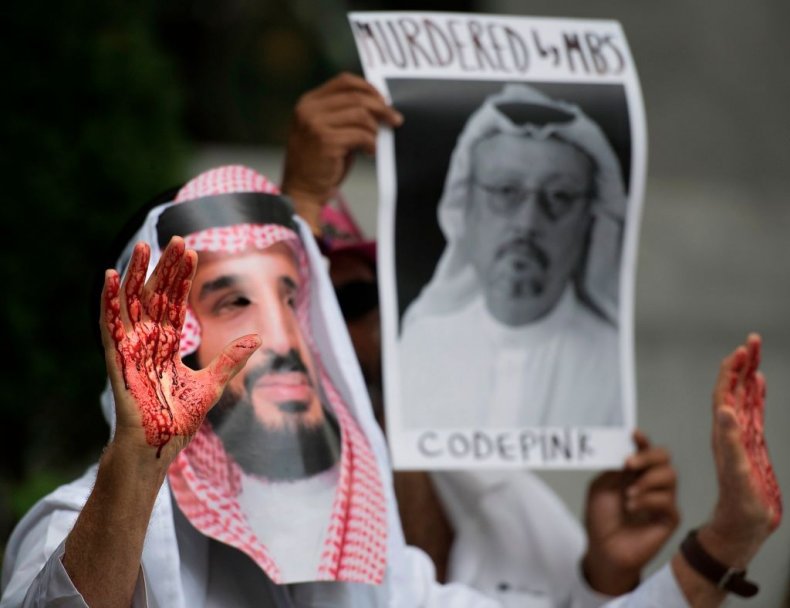 Although Trump has appeared reluctant to take a tough stance against the kingdom, pointing to economic ties and a $110 billion arms deal, he suggested when speaking to reporters on Tuesday that whoever planned the attack will be in big trouble.
"Whoever thought of that idea, I think, is in big trouble," the president said. "And they should be in big trouble," he added.
Following Trump's comments to reporters on Tuesday, Secretary of State Mike Pompeo announced that the U.S. was revoking visas for the Saudi agents who have been accused of killing Khashoggi, which is the administration's first specific punitive action against anyone involved in the killing.
The secretary also said the State Department, as well as the Treasury Department, are considering the possibility of sanctions targeting those responsible for human rights violations in the kingdom.