Deutsche Bank Has 'Reams' of Trump Documents, Including His Tax Returns, for Congressional Investigators: Report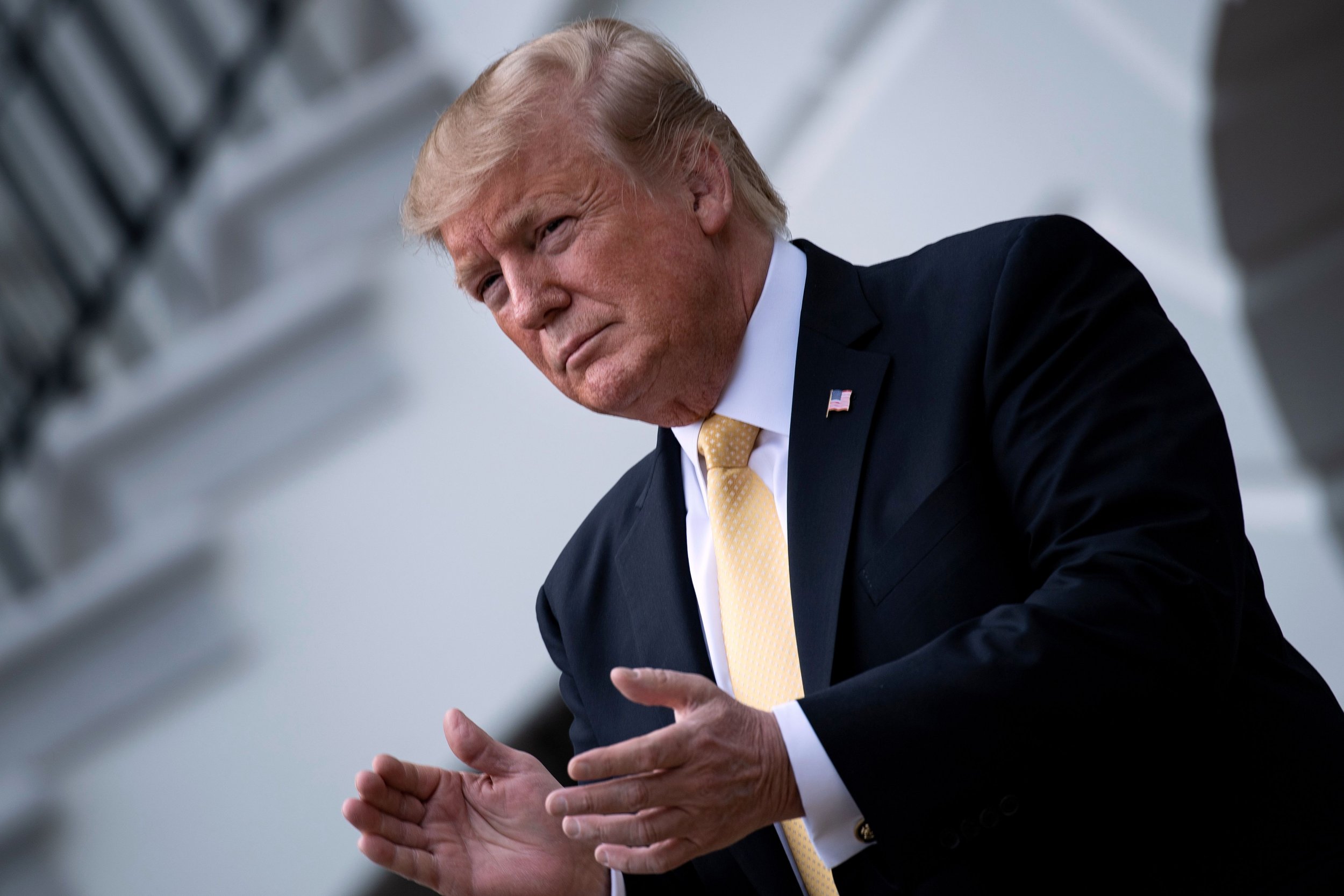 Deutsche Bank could share its "rich trove" of documents related to Donald Trump with investigators looking to probe the president's financial dealings.
According to a report from The New York Times, the "reams" of records in possession of the German lender include internal corporate documents, parts of Trump's personal and business tax returns and a detailed breakdown of his assets' value.
On April 15, the bank was issued a subpoena by two House committees, both controlled by the Democrats, to hand over information on Trump's finances. Investigators demanded that the bank hand over documents related to Trump's companies, such as "parents, subsidiaries, affiliates, branches, divisions, partnerships, properties, groups, special purpose entities, joint ventures, predecessors, successors or any other entity in which they have or had a controlling interest."
Capital One was also issued a subpoena by the two committees, prompting Trump, three of his children and seven of his companies to file a federal lawsuit against both banks.
The lawsuit, which was filed late on Monday in New York, claims the committees' demands for records have no lawful purpose and were simply designed to harass the president.
"The subpoenas were issued to harass President Donald J. Trump, to rummage through every aspect of his personal finances, his businesses, and the private information of the president and his family," it said.
Representative Maxine Waters, chair of the Financial Services Committee, and Representative Adam Schiff, chair of the Intelligence Committee, dismissed the lawsuit as "meritless."
The Times previously reported that Deutsche Bank executives have been collaborating with investigators from both committees. However, while the bank remains willing to cooperate, it has hinted it will follow court orders.
"We remain committed to providing appropriate information to all authorized investigations and will abide by a court order regarding such investigations," a Deutsche Bank spokeswoman was quoted as saying.
The development marks a change of dynamic in the relationship between Trump and the German bank, which has reportedly lent billions of dollars to the president throughout his career.
In the past, Trump has boasted of having "a great relationship" with the bank and said that the lender was "totally happy with me." Those claims could now be put to the test if Deutsche Bank hands over his financial records.
Trump refused to publish his tax returns during the 2016 presidential campaign, breaking a decades-long tradition. He has since worked to keep his finances as private as possible, making the disputed claim that he is under audit by the IRS and therefore cannot release his tax returns.