Donald Trump May Have Committed Bank Fraud and Congress Will Investigate, Democratic Congressman Says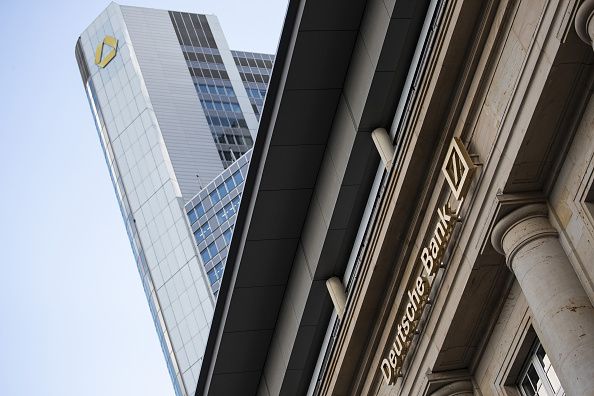 President Donald Trump may have committed bank fraud if he lied to Deutsche Bank about his net worth in order to obtain a loan, Representative Ted Lieu of California said this week, noting that some of Trump's associates had gone to prison for similar crimes.
"The American people must not become numb to these disturbing reports. We now have further evidence that Donald Trump may have repeatedly committed bank fraud, a felony under 18 U.S.C. 1344," Lieu told Newsweek.
"While I am pleased the New York attorney general is holding him accountable for potential violations of New York law, such unconditional willingness to abuse the system for personal gain hurts all Americans," he said. "Congress can and will assert its role as a co-equal branch of government by examining the president's finances, self-dealing and possible crimes. Let's not forget that Michael Cohen—the president's former lawyer—is going to prison in part for lying to secure a loan."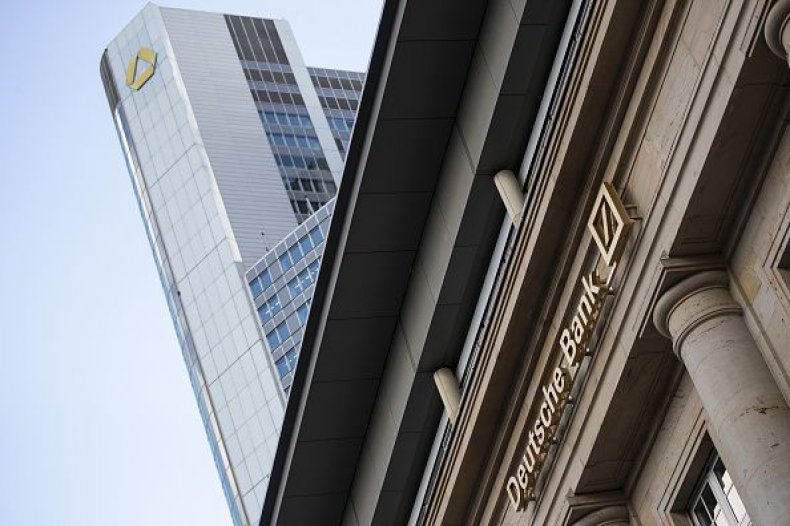 Earlier this month, New York's attorney general subpoenaed Deutsche Bank for information about Trump's financial records.
Since he took office more than two years ago, Trump has been implicated in a litany of crimes. But even as Congress begins its oversight duties, a Justice Department directive that states a sitting president cannot be indicted has raised questions about whether Trump can and will be held accountable if the numerous investigations currently underway reveal that he did, in fact, break the law. Misrepresenting one's assets when applying for a bank loan, for example, is fraud.
Deutsche Bank has attracted renewed attention following the congressional testimony of Trump's former longtime lawyer and "fixer" Michael Cohen, who told Congress in a public hearing last month that the president had lied to the bank about his net worth in order to obtain a loan to buy the Buffalo Bills NFL team, a bid that was ultimately unsuccessful.
For years, Deutsche Bank was the only bank willing to lend to Trump, a real estate developer with a risky reputation. The bank loaned Trump at least $2 billion throughout the course of their relationship, which spanned decades, according to reports.
But Trump had allegedly inflated his net worth in order to secure the loans. The New York Times reported Monday that Trump's lies were discovered when the bank did its due diligence. Nevertheless, this fact did not appear to stop the bank from lending to the business mogul.
Despite their mutually beneficial relationship, Trump and Deutsche Bank have also been embroiled in some legal battles. Trump sued the bank for $3 billion in damages in the wake of the 2008 financial crisis in an effort to avoid repaying loans. The bank sued him back in order to recover some of the money it was owned. But several years after the lawsuit was settled, Trump and Deutsche Bank were once again doing business together.
"Deutsche Bank has always been an aggressive lender to U.S. developers," Burke Files, a financial investigator, told Newsweek. "Trump was just one of many. The bank's race to prepare to restructure Trump's debt was not about Trump, but rather it was all about the bank not having to take an enormous write down on a defaulted loan. By rescheduling the debt, the value of the loan will stay on the bank's balance sheet. The write-down of a large defaulted loan would impact overall profitability and no doubt the banker's bonuses."
And, according to The Times, bank officials became nervous when Trump won the presidency, fearing that their client's rise to the White House would bring further scrutiny of their work. Numerous reports have revealed that Deutsche Bank sought to distance itself from both Trump and its Russian clients following the 2016 presidential election.
These fears appear to have been founded, since at least two congressional committees, the House Intelligence Committee and the House Financial Services Committee, are currently looking into Trump's relationship with Deutsche Bank.
Deutsche Bank, meanwhile, has already had its fair share of trouble with the law. Last November, police in Germany raided the bank's offices as part of an investigation into money laundering. Prosecutors are looking into whether several of the bank's employees helped hundreds of Deutsche Bank customers open offshore accounts in places like the British Virgin Islands in order to avoid anti-money laundering regulations and paying taxes.
"Deutsche Bank has had problems for years," Files told Newsweek. "The bank consistently made aggressive loans at higher interest rates and pushed compliance boundaries. Deutsche Bank's casino-style management and culture need to be gutted. Mergers with other banks will only compound the problems and create more financial risks for investors and regulators. This is a prime example of the perverse management incentives allowing management to keep bonuses earned from short term gains—and sticking the shareholders with the cost of fines and the inevitable losses."
In August, the bank also confirmed that it had been fined for allowing several Russian customers to launder about $10 billion. Some analysts have said they believe the bank was used to shuffle money between Trump and Russia.