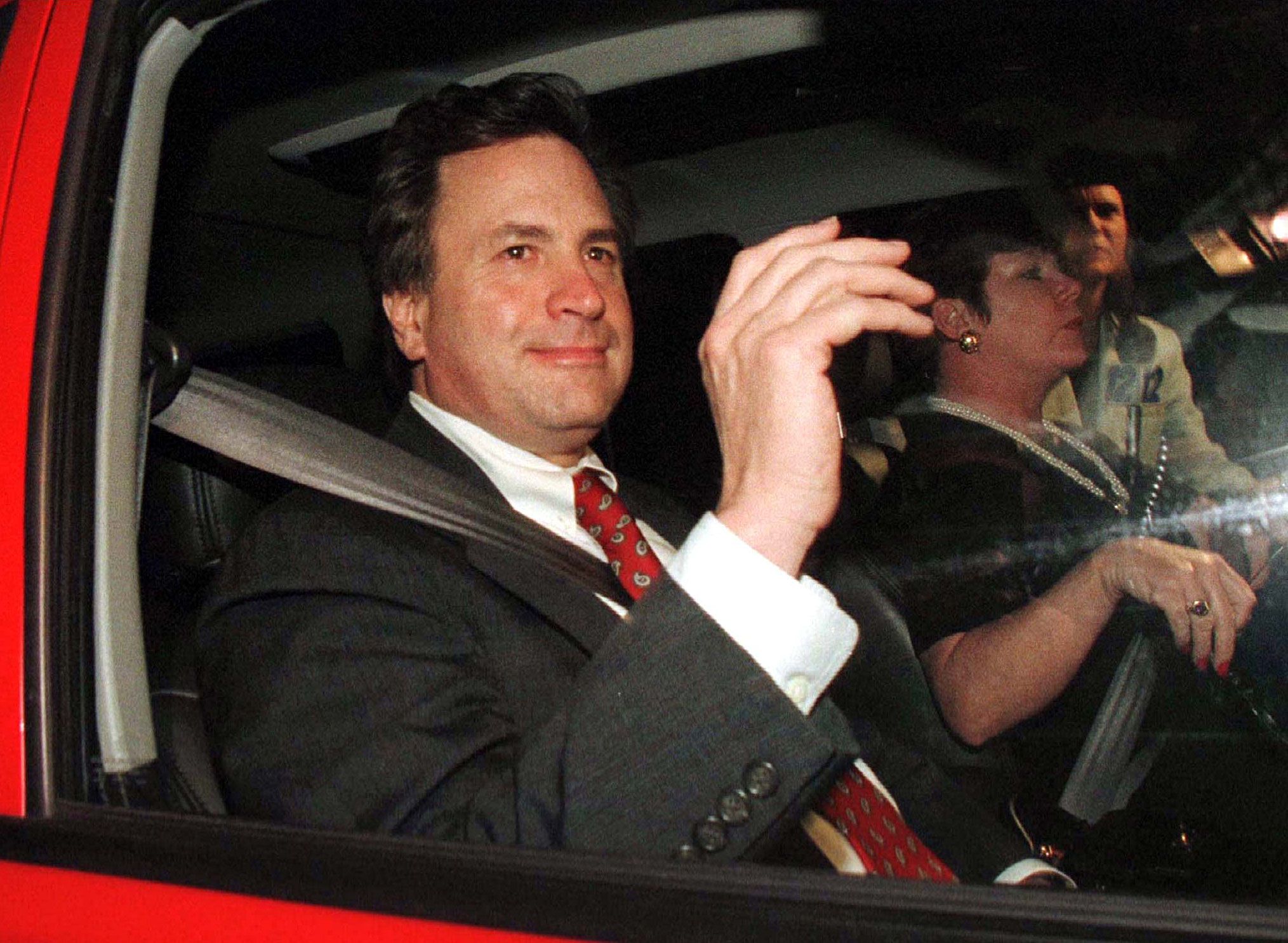 Donald Trump spokeswoman Hope Hicks tells Newsweek there is "no truth" to a report by New York magazine's Gabriel Sherman that the GOP front-runner may hire former Clinton confidante-turned-antagonist Dick Morris for his presidential campaign.
Morris, currently a political commentator, has a checkered history with the Clintons stretching back more than three decades. He first began working for the Clintons on Bill Clinton's 1978 run for Arkansas governor. Clinton later fired Morris, but brought him back in 1982 after he lost the 1980 gubernatorial election. Morris, now 69, rose to national attention as former president Clinton's campaign manager during his 1996 bid for re-election, and he is credited with inventing "triangulation"—a political strategy in which a candidate breaks with his or her party on unpopular issues to gain votes. Clinton won handily in '96, beating the Republican ticket of Bob Dole and Jack Kemp with 379 electoral votes to the GOP's 159.
Morris's triangulation strategy became a key part of the Clinton-Gore campaign, but Morris himself did not. During the '96 Democratic National Convention, as Bill Clinton was poised to accept his party's nomination, The Washington Post reported that Morris had allowed a prostitute to listen in on some of his conversations with the president. The prostitute, Sherry Rowlands, told supermarket tabloid Star that Morris told her he "[held] the leash...around Clinton's neck." Star also published what it claimed were photographs of Morris and Rowlands on the balcony of a Washington, D.C., hotel.
George Stephanopoulos, Clinton's director of communications during his 1996 presidential campaign, told PBS, "[N]o single person had more power over the president" than Morris.
Morris resigned on August 29, 1996, the same day Bill Clinton spoke at the Democratic National Convention. In a statement, Morris said he would not subject his family to "the sadistic vitriol of yellow journalism," adding he was ''deeply honored to help this president come back from being buried in a landslide and to make it possible for him to have a second chance at a second term"—a remark that reportedly angered the Clinton camp.
Later, Morris became a pundit for Fox News, and he gained a reputation for his predictions, which were more often wrong than not. Perhaps the most glaring example was his prediction President Barack Obama would lose to Mitt Romney in a landslide in 2012. "It will be the biggest surprise in recent American political history," Morris said at the time. Jon Stewart, the then-host of The Daily Show, called him "the king of wrong mountain."
Since his ouster from Bill Clinton's campaign, Morris has become an outspoken critic of both Clintons. He currently writes a weekly column for the New York Post, and regularly writes columns panning Clinton for the The Hill.
Most recently, The National Enquirer hired Morris as its chief political commentator. In March, the tabloid published a story alleging U.S. Senator Ted Cruz, who at the time was still running against Trump for the Republican presidential nomination, had engaged in a series of extramarital affairs. The tabloid's CEO, David Pecker, is a friend of Trump, but Trump denied he had any involvement in the story. Cruz called the report "completely false."