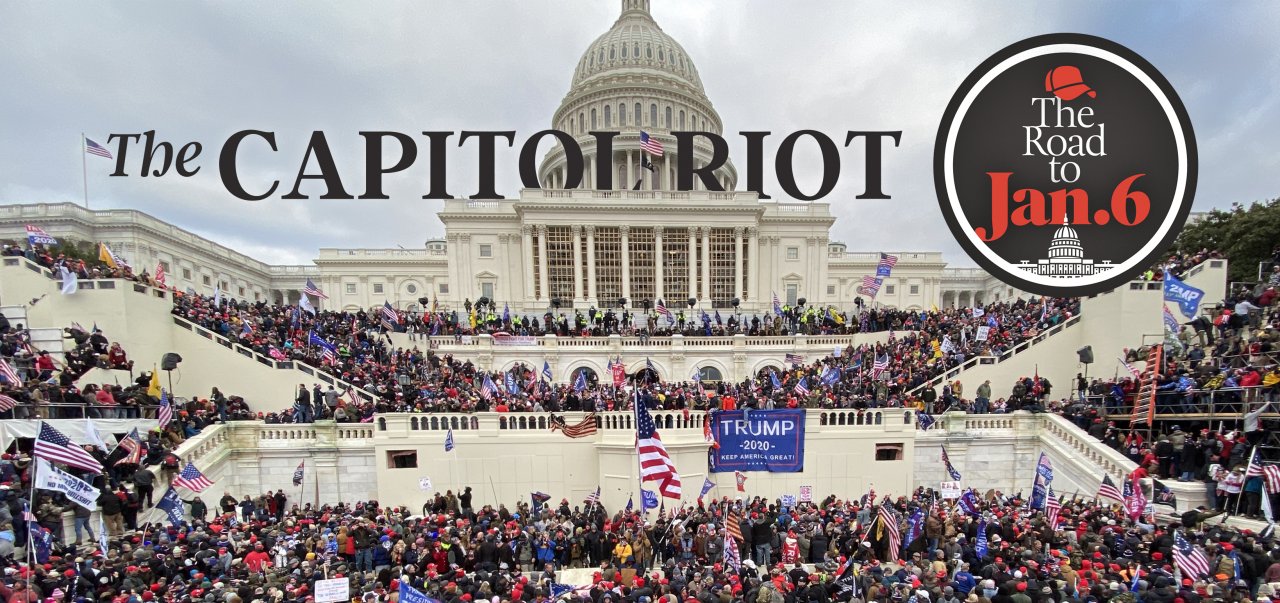 Donald Trump Didn't Run the January 6 Riot. So Why Did It Happen?
In this daily series, Newsweek explores the steps that led to the January 6 Capitol Riot.
On the first anniversary of January 6, there is so much we still do not know: about the direct role of Donald Trump, about any link that actually existed between the Trump camp and the protestors, about the intelligence agencies and what they really knew, about the labyrinth of federal agencies and their inadequate response, and finally, about the size of the crowd and the protestors themselves. Why were some 120,000 people there in Washington in the first place? What did they think they were going to achieve?
The House Select Committee to Investigate the January 6th Attack on the United States Capitol continues its methodical investigation, and there have now been a half-dozen commissions and reports laying out timelines and testimony. But none of these central questions has been answered. Other than the heads of security for Congress and the chief of the U.S. Capitol Police resigning in shame, no one else in government has been held accountable. Not one institution has had to pay a price for failing to do its job. In fact, the opposite is true: Congress has rushed to give the national and homeland security agencies more money.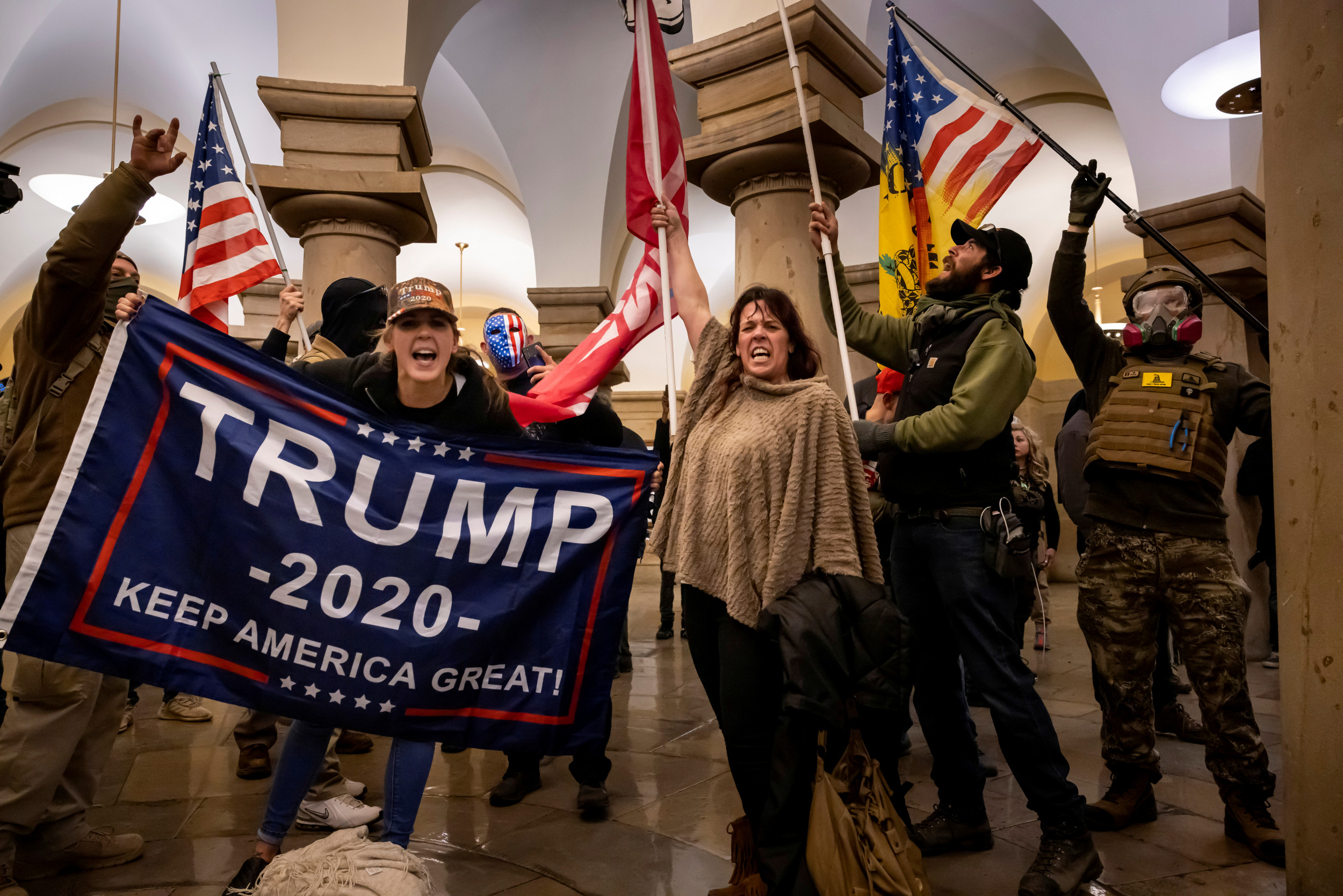 January 6 is still an open wound in American society, and much of the hurt and confusion hinges on the question of whether it was a demonstration, a riot, or an insurrection. The simple answer is that it was all three. It was a demonstration because, of all those who were there, only some 750 have been arrested, most charged with obstruction of Congress, trespassing and disorderly conduct. It was a riot because thousands forcibly disregarded police lines and violently surrounded the Capitol building. It was an insurrection because hundreds came armed, with everything from guns to pepper spray—before Donald Trump said anything—prepared to assault the Capitol and attack the government of the United States.
The federal agencies now insist on labeling what happened as an organized and coordinated attack, dismissing those who were protesting while also affirming their own failure to detect and anticipate such an attack. But the facts seem to indicate that as few as one percent of the people who were there fit the label of insurrectionist. While there has been much attention on the presence of a few hundred Proud Boys, Oath Keepers, Three Percenters and other militia members, more than half of those arrested are unaffiliated with any group. In other words, this was an organic protest, arising from a larger movement.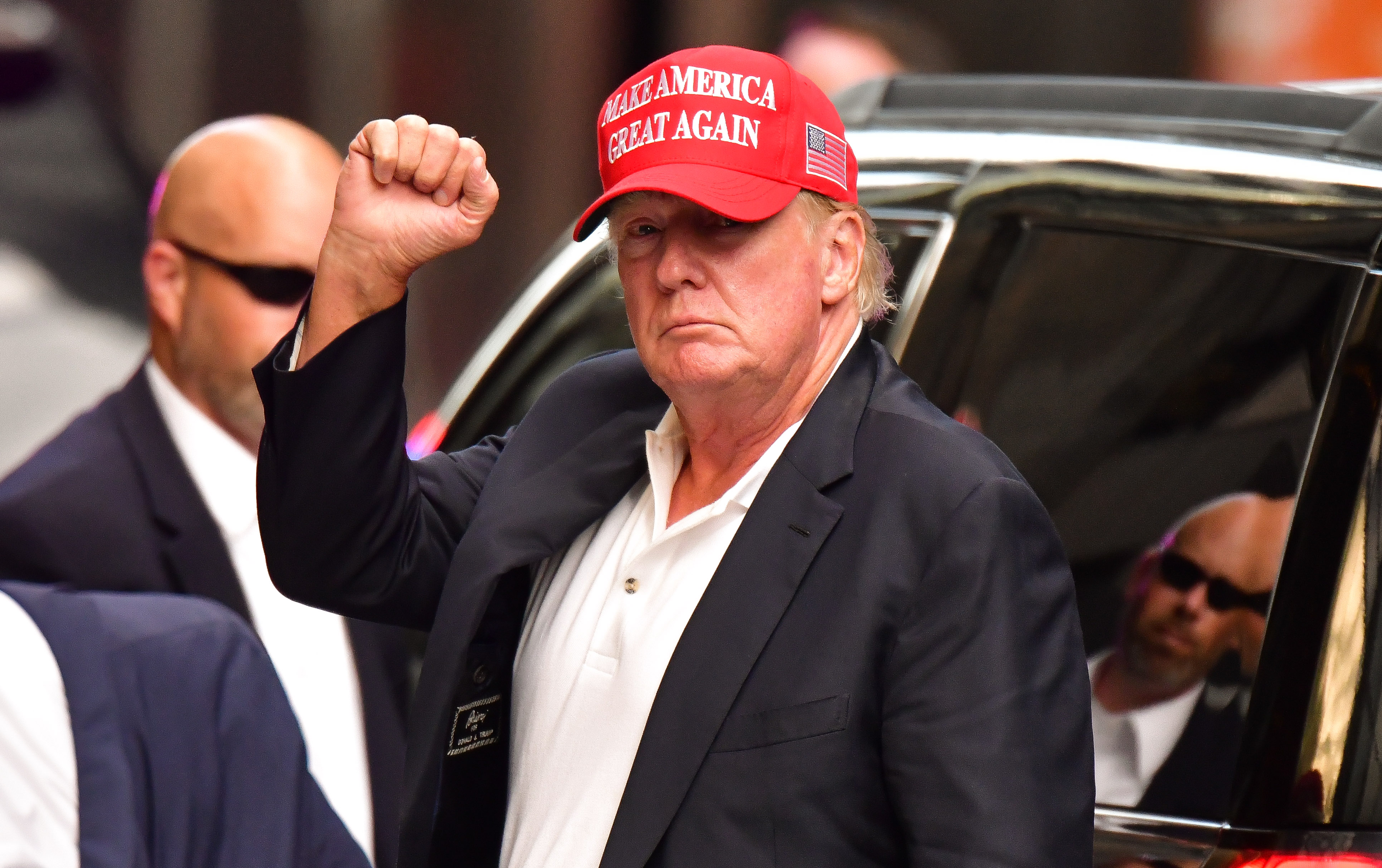 Which brings us to Donald Trump. He spent two months railing about a stolen election, sowing an enormous amount of discord and spurring on so many. And then on the day itself, he called for the crowd to march on the Capitol. But did he have some secret relationship with the insurrectionists? And was the Trump camp in contact with the leaders or exerting any control? The facts so far, despite many breathless stories about conversations, texts and secret meetings, indicate that the answer is no. The president's behavior was abhorrent and perhaps even criminal, but there is no smoking gun to find.
The president spent four years promoting the Donald Trump Show, railing against Washington, the federal government, the news media, and anyone who didn't agree with him. The effect was to widen the chasm in American society and to harden his most fervent fellow travelers, affirming their view that the system was rigged against their champion and them, and that nothing in the mainstream (in the news, in officialdom, or even in science) could be believed. Yes, there were and are extremists, but the vast majority, representing the 70 million who voted for Trump, were and are making a very loud statement that they agree with the Trump doctrine of contempt for the system and the current order.
In the course of this Newsweek investigation into the road to January 6, dozens of protestors who were there have been interviewed. It's hard to articulate a specific political outlook or worldview of this disparate group (mostly because there doesn't seem to be one), but one thing is clear: They are unhappy with everything from COVID rules to what they perceive to be an unfair persecution of their president and of them..
Therein lies the danger of so much focus on Donald Trump. As in the impact of two impeachments, his messianic standing is merely enhanced. The failure to find a smoking gun in the future will strengthen and empower his followers. And the act of not holding any institutions accountable will be to affirm to so many that even partisan Washington—the mainstream—cares only about preserving its own rule. If no attention is paid to the central questions that still linger, the January 6 investigations will exacerbate the very conditions in American society that led to the riots.
Of course Donald Trump did nothing. He watched television all day, forced out of his cocoon once in the afternoon, after it was too late, to record an ineffectual video message asking those who were already rioting to stand down. But he was a president who never governed, who only tweeted, who followed his own mercurial instincts no matter what. Donald Trump did not have a plan for January 6; he never did. And although he communicated with friends and some allies in Congress (and with a bunch of his media shills), it was all too late for him to exert any influence once the riots began. President Trump never spoke to the Attorney General or the FBI director, never spoke to his Secretary of Defense or his own National Security Advisor. In fact, Robert O'Brien was in Florida that day and his acting Secretary of Homeland Security was in the Middle East.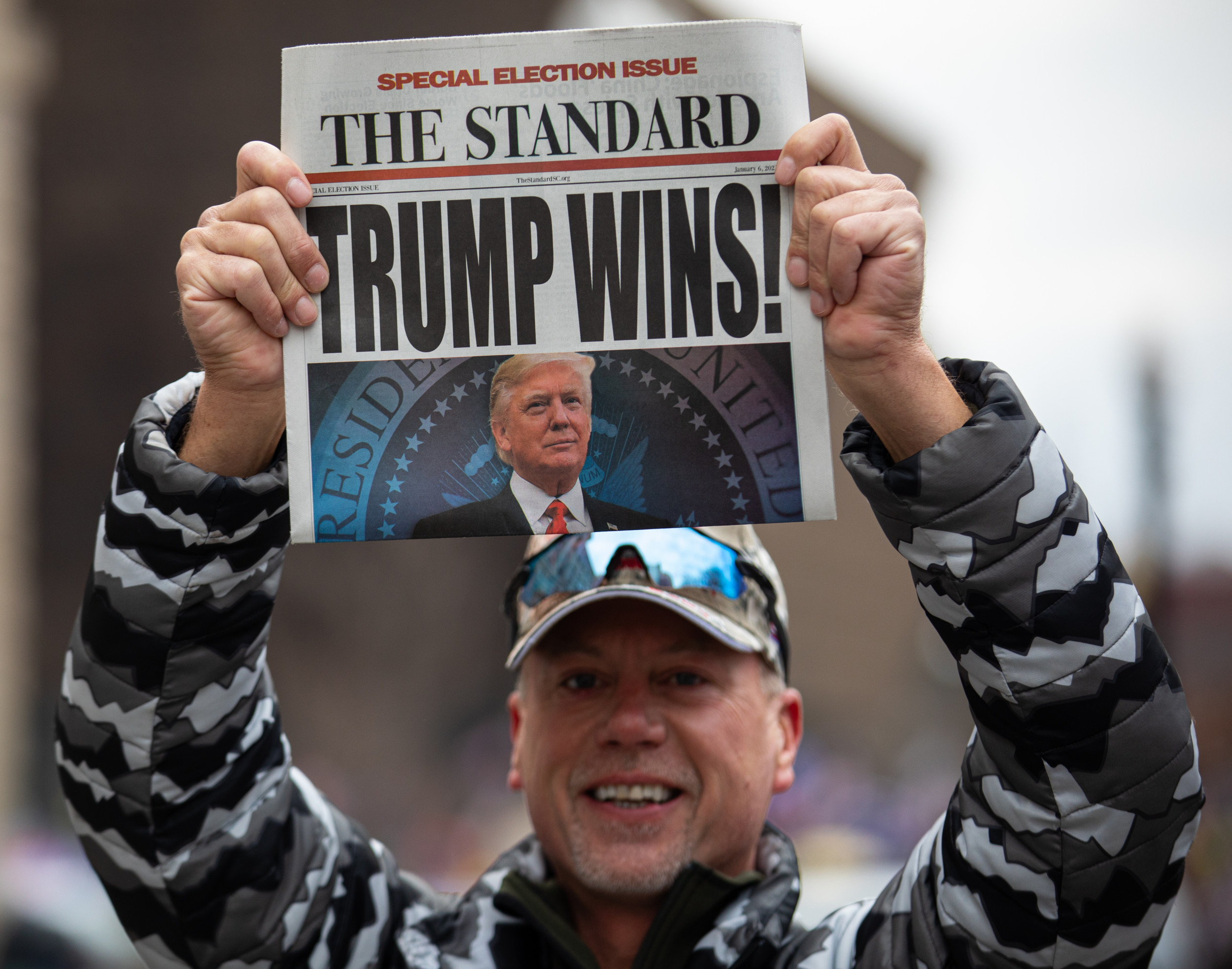 As this Newsweek series makes clear, those national and homeland security agencies have manufactured every excuse possible as to why they didn't connect the dots and why they failed to prevent the attack. None of them, and no one in the sprawling patchwork of law enforcement, can rightly claim any award for their performance. In fact, the only heroes of January 6 were the front line officers who actually battled the protestors and rioters.
Of the police who were actually fighting, some 210 were injured. It's still hard to tell how many law enforcement personnel were actually at the Capitol at 2:00 p.m., when the rioters started entering the building, but of some 2,000 U.S. Capitol Police and Metropolitan Police Department officers who were on duty, about half (approximately 500 USCP and 550 MPD officers) engaged the crowds. In other words, half of the "available" officers did all of the work. But of them, 20 percent were injured.
No one of any importance from any other agency was ever at the Capitol to physically defend the building or to subsequently evacuate it. Other federal law enforcement officers—500 who showed up from the Department of Justice (FBI and ATF officers and U.S. Marshals), 50 from homeland security agencies and 150 D.C. National Guard personnel (who began helping outside the Capitol at 6:00 p.m.)—arrived at the 11th hour and never took part in the actual defense of the Capitol or the clearing of the building.
In the three weeks after January 6, 38 Capitol Police and 80 D.C. police present at the Capitol tested positive for COVID.
There were no mass arrests on January 6. By 9:00 p.m. in the evening, 52 people had been arrested to acts related to the riot (26 of them on Capitol grounds). No firearms were confiscated from the rioters at the Capitol. Four arrests were later made by MPD officers of individuals carrying pistols without a license.
In the course of the year-long investigation by the FBI, thousands of individuals have been interviewed, and hundreds of thousands of phone calls, text messages, social media postings and other documents have been collected. The FBI has also collected and is reviewing nearly 14,000 hours of video—from the news media, from surveillance cameras, from body cameras, from defendants phones, from social media and from informants.
So far, some 720 arrests have been made (the FBI says if could eventually charge as many as 2,500 people). Some 225 have been accused of crimes against law enforcement. As of the first of this year, some 160 defendants have plead guilty to one or more charges. Some 80 have been sentenced. No one has been charged with insurrection or sedition. No defendants have gone to trial.