President Donald Trump's win in Arizona in the 2016 presidential election was hardly a surprise, but the same path to victory in the state in 2020 might not be so clear.
Fifty-four percent of Arizona voters disapproved of the job Trump was doing as president, while 44 percent approved of his job performance, according to a Politico poll released Monday.
While Arizona has been a dependable Republican state in past presidential elections, recent voting trends showed a shift toward a more balanced electorate. Mitt Romney carried the state in 2012 with a 9.1 point advantage; Trump's margin of victory in 2016 was just 3.5 percent.
The poll also indicated that opinions of Trump in the state were divided sharply by age. Twenty-two percent of registered voters in the state "strongly approve" of the job Trump is doing, but in the youngest demographic sampled, the 18 to 29 age range, it was just 12 percent.
Arizona's Republican Senators Jeff Flake and John McCain have been two of the most outspoken critics of President Trump within the Republican party.
"Our presidency has been debased," Flake, who is not seeking reelection, told Harvard Law students in May, "by a figure who has a seemingly bottomless appetite for destruction and division, and only a passing familiarity with how the Constitution works."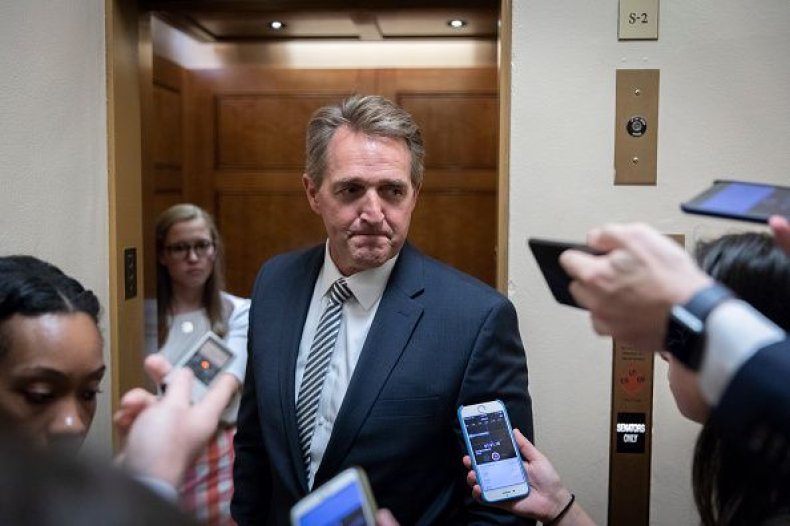 McCain's tensions with the president began in 2015, after then-candidate Trump dismissed McCain's accomplishments as a war hero. "He's not a war hero," Trump said. "He's a war hero because he was captured. I like people who weren't captured."
McCain, for his part, said Trump was "an individual that unfortunately is not anchored by a set of principles," in a 2017 Esquire interview.
In 2016, the largest newspaper in the state, The Arizona Republic, endorsed Hillary Clinton for president. It marked the first time in the Republic's 120-year history that the editorial board supported a Democrat over a Republican in a presidential election.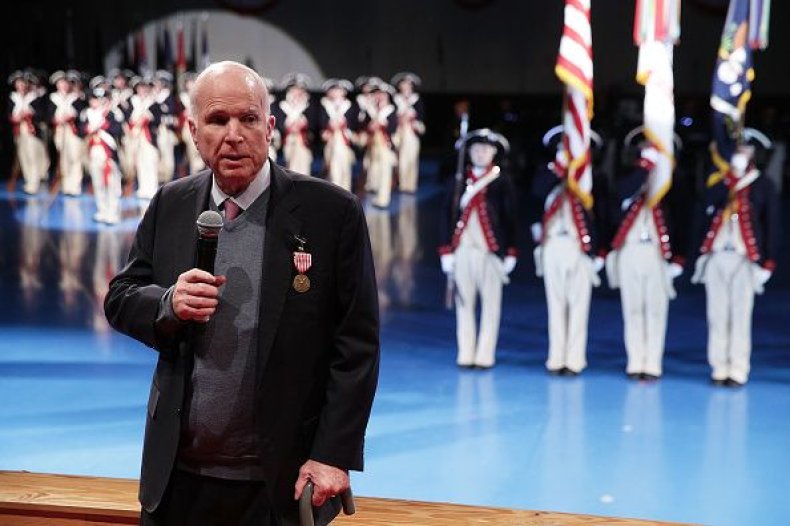 "The challenges the United States faces domestically and internationally demand a steady hand, a cool head and the ability to think carefully before acting," the editorial read. "Hillary Clinton understands this. Donald Trump does not."
The piece continued, "Trump's long history of objectifying women and his demeaning comments about women during the campaign are not just good-old-boy gaffes. They are evidence of deep character flaws. They are part of a pattern."
The Politico poll was conducted between June 29, 2018 and July 9, 2018, with a margin of error of 2 percentage points for the overall sample.