'It Doesn't Matter. We Won': Donald Trump Dismisses Treatment of Christine Blasey Ford During Brett Kavanaugh Confirmation Process
President Donald Trump defended a contentious speech he delivered earlier this month at a rally in Mississippi, in which he mocked the testimony of Dr. Christine Blasey Ford, who accused Brett Kavanaugh of having sexually assaulted her in the 1980s.
The president credited his widely condemned speech with bringing about Kavanaugh's confirmation as a Supreme Court justice, despite the emergence of several sexual misconduct allegations against him.
Speaking with 60 Minutes's Lesley Stahl, Trump referred to it as the "famous Mississippi speech," asserting, "Had I not made that speech, we would not have won."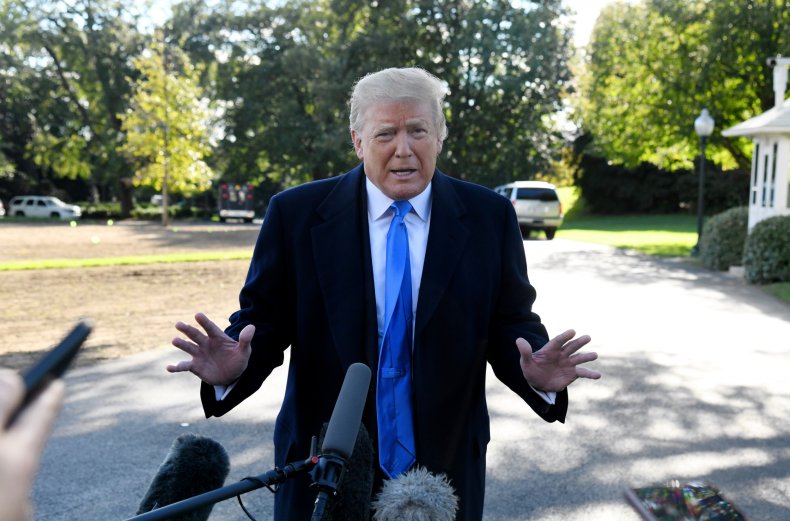 At the October 2 Mississippi rally, the president drew laughter from his supporters as he questioned Ford's testimony before the Senate Judiciary Committee, in which she stated that Kavanaugh had sexually assaulted her at a house party in the summer of 1982.
"I had one beer!" Trump said, mimicking Ford's statement that she had not been intoxicated when the attack took place.
Trump then went on to question why, if that was the case, the Palo Alto University professor struggled to recall certain details about the incident, including the specific location where the incident took place and how she got to and from the house.
Questioned by Stahl on his decision to mock Ford, Trump said he "didn't really make fun of her," insisting he treated the professor with "great respect."
"What I said [was] the person we're talking about didn't know the year, the time, the place," Trump told Stahl.
"I was just saying she didn't seem to know anything. And you're trying to destroy a life of a man who has been extraordinary," he added.
Ultimately, Trump said he was "not going to get into it."
"It doesn't matter. We won," he said.
Read more: Trump slammed for "vile" comments mocking Christine Blasey Ford's testimony
Indeed, Kavanaugh's nomination to the Supreme Court was confirmed on October 6 in a 50-48 Senate vote, despite the allegations against him, which he vehemently denied.
A second woman, Deborah Ramirez, also came forward to accuse Kavanaugh of having thrust his genitals in her face at a party in the 1980s, when both were studying at Yale University.
Not long after that, Julie Swetnick accused the then–Supreme Court nominee of having been part of a group of teenage boys who had spiked high school girls' drinks in order to make them inebriated so that they could be gang-raped.