Donald Trump Does Not Even Know Where Puerto Rico or Venezuela Are, Says Maduro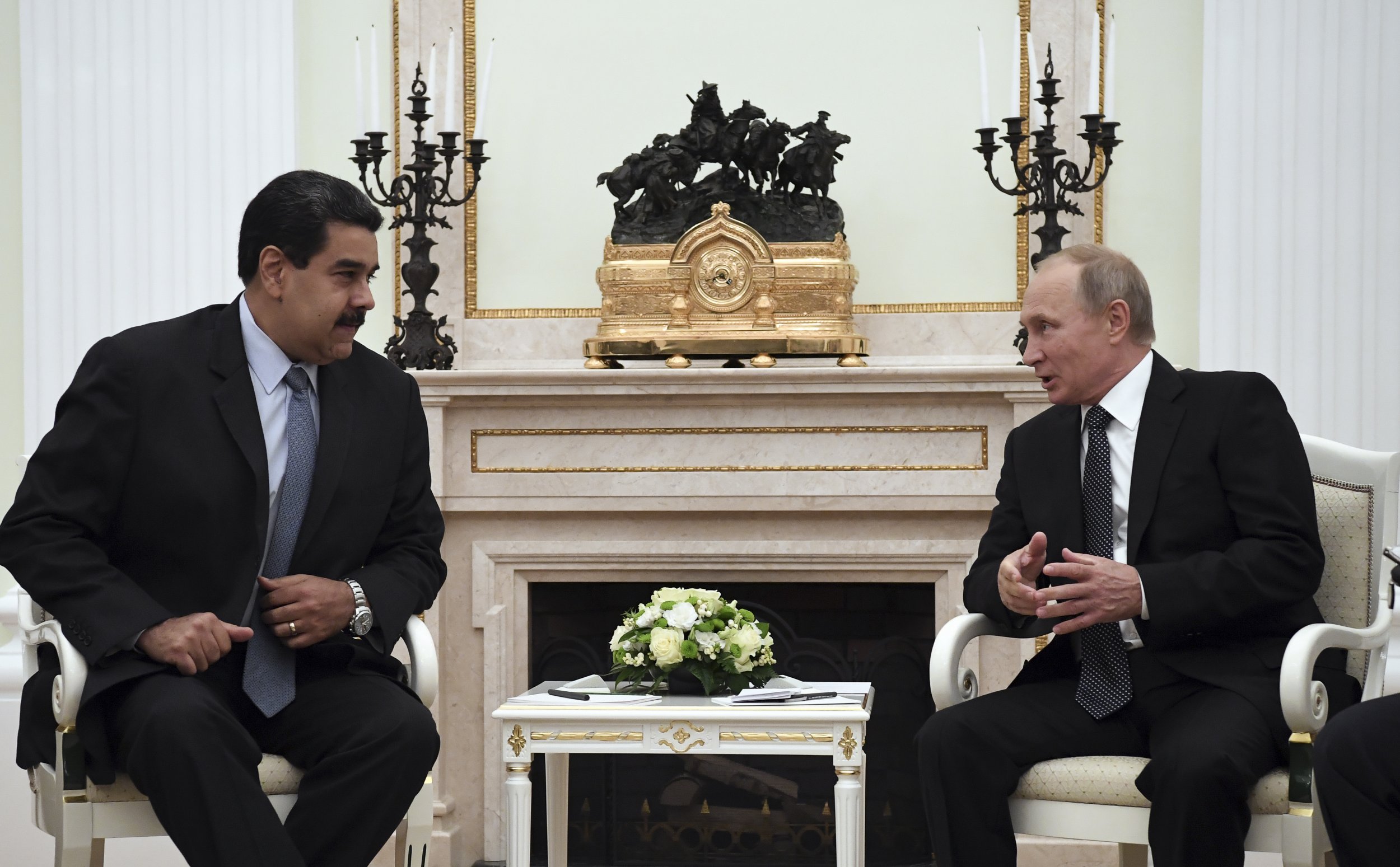 Venezuelan President Nicolas Maduro has taken shots at President Donald Trump, accusing him of not knowing basic facts about Latin America including the location of Venezuela or even Puerto Rico.
"Trump does not even know where Venezuela is," Maduro said at an energy forum in Moscow on Wednesday, broadcast on Russian state television. "He just does not know," Maduro said. "He repeats what the Pentagon writes down for him.
Maduro went further by adding that the president "does not know where Puerto Rico is" and in reference to Trump's recent visit to the storm-ravaged island where he told locals to feel "proud" that only 16 people died added: "He went to Puerto Rico just to go and insult the people of Puerto Rico in the midst of a tragedy.
"You say to him Simon Bolivar and he thinks that this is a rock singer. He does not know who that is," Maduro said.
Bolivar, known as the Liberator, was a renowned Venezuelan statesman and a central figure in the revolutions against Spanish rule.
Maduro, whose country is the the grips of a crisis that has led to ongoing mass protests against his rule, found kinder words for Russian President Vladimir Putin. The Venezuelan leader met with Putin later in the afternoon to discuss, among other things, debt repayments to Russia.
"I thank you for all the support, political and diplomatic, in difficult times which we are living through," Maduro told Putin at a meeting in the Kremlin. Although Venezuela's economic woes are mounting, Maduro assured Moscow that his country will meet all of its debt obligations.
In the meantime, Russia has provided some support for the Maduro government, most recently pledging to supply it with around 600,000 tonnes of grain before next June.
"I'm very thankful for the agreement on grain, it has helped keep consumption in Venezuela stable," Maduro said.