Donald Trump Doesn't Understand Why Media Praised Fauci But Not Him: 'He Worked for Me'
Former President Donald Trump has expressed confusion as to why the media praised Dr. Anthony Fauci for his administration's coronavirus response and vaccine efforts and not him.
In a Tuesday interview with Candace Owens on the Daily Wire, the ex-president repeatedly criticized the U.S. media for allegedly covering his administration and family unfairly during his four years in office. Trump also touted his administration's ability to deliver the coronavirus vaccine and said the media failed to credit him for the effort.
"You wouldn't have a vaccine" if it weren't for me, he said. "It wouldn't have been here for three to five years, it probably wouldn't have happened at all."
He noted that the media did praise Fauci, who was a member of the Trump administration's coronavirus task force. "They praise Fauci and yet Fauci worked for me, so well, why wouldn't we be praised?" Trump asked.
"They say he did such a great job but he worked for me," he continued. "So when he worked for me, how could they say he did such a great job, and they're not with what we did with the ventilators and with the equipment. The coverage was bare what we got there... we did an incredible job with that."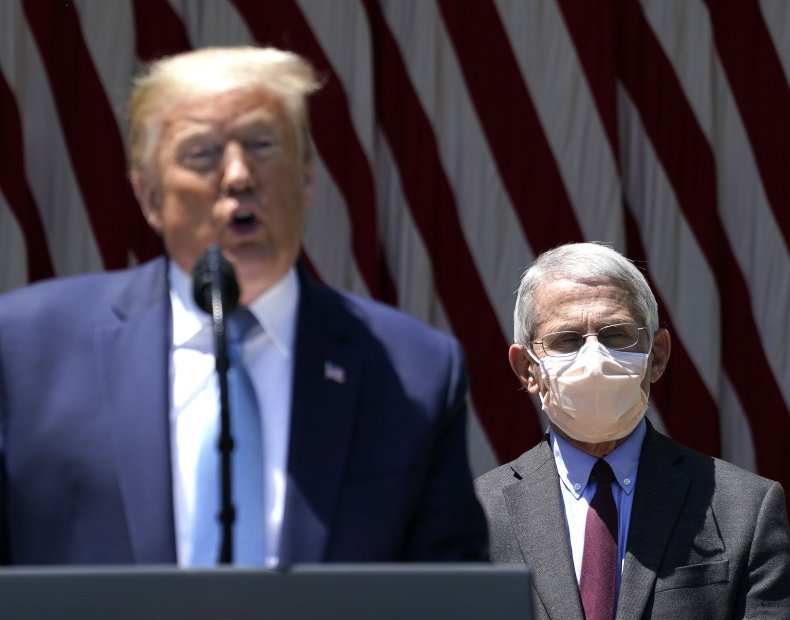 Later in the interview, Trump continued to praise his own administration, while noting that perhaps they didn't do enough to publicize their efforts.
"We did an unbelievable job except on publicity," he said. "because frankly, the press was as brutal as they could be."
On January 29, 2020, the Trump administration established the White House Coronavirus Task force as the virus began to spread throughout the country.
Fauci, director of the National Institute of Allergy and Infectious Diseases, was among the first group of members, which also included then-Acting Deputy Secretary of Homeland Security Ken Cuccinelli and then-Deputy Secretary of State Stephen Biegun. Trump's Vice President Mike Pence was named as chair on February 26.
As the virus worsened throughout 2020, Trump's relationship with Fauci deteriorated from praise to disdain. Fauci increasingly broke with Trump on coronavirus policy issues, which led the ex-president to lash out at him on numerous occasions.
Trump and Fauci took different stances on the use of hydroxychloroquine for coronavirus last April. When a reporter asked Fauci to comment on hydroxychloroquine during a press briefing, Trump blocked the doctor from answering and criticized the reporter.
Later that month, Fauci told Time Magazine that America should be doing more testing.
"I don't agree," Trump said in response. "I think we are doing a great job on testing."
During Trump's final presidential debate against Joe Biden, he said that he believed Fauci could be a Democrat.
Newsweek reached out to Anthony Fauci for comment. This story will be updated with any response.