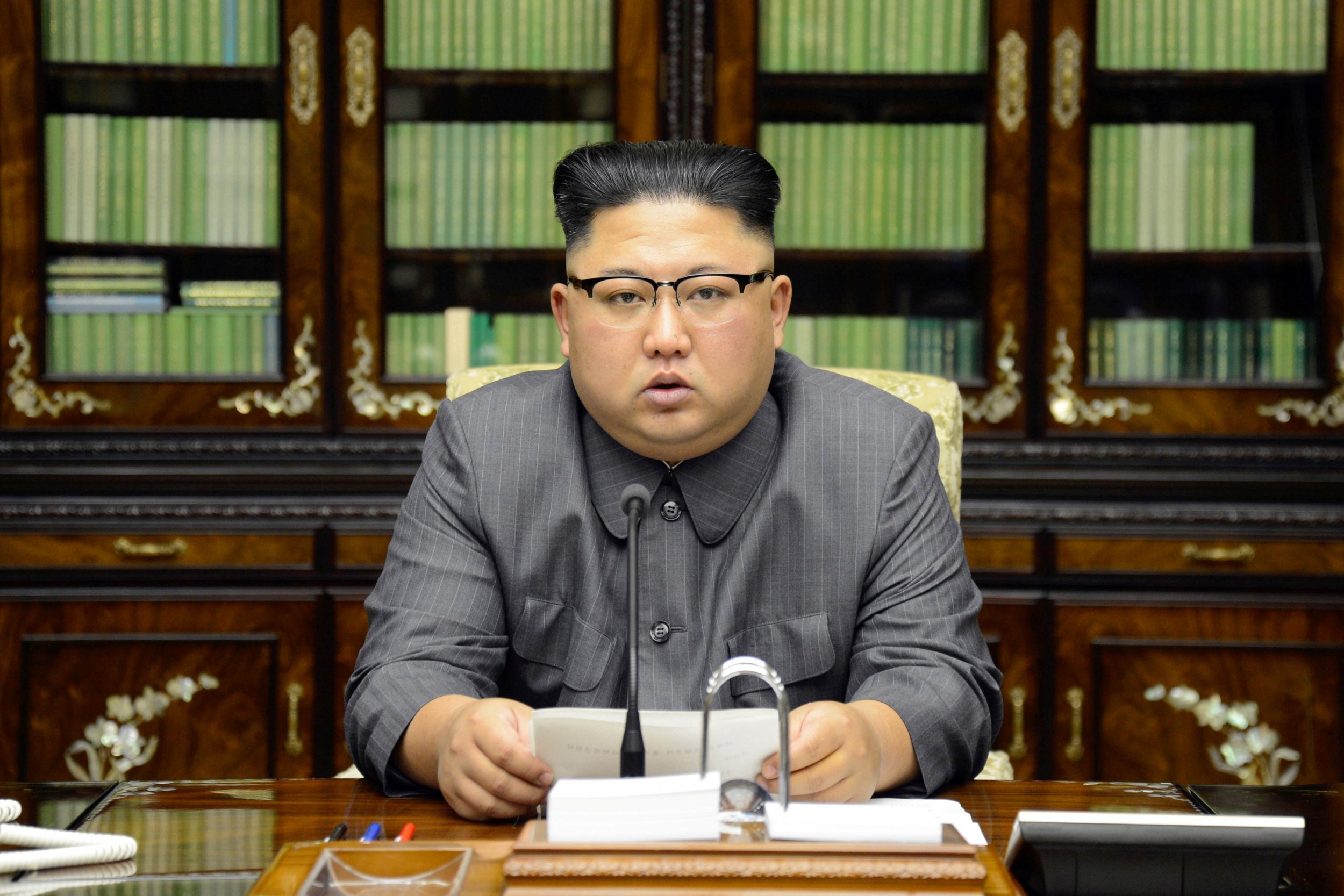 North Korea specializes in colorful insults.
During Donald Trump's brief but eventful tenure it has already called him a "psychopath" and a "barking dog," while during Barack Obama's presidency it referred to his Secretary of State John Kerry as a "wolf" with a "hideous lantern jaw."
But now the country's dictator Kim Jong-Un has really stepped things up by resurrecting an insult from the 14th century: a "dotard."
In a furious statement following combative rhetoric unleashed by Trump during his time at the U.N. General Assembly, Kim insisted that North Korea would "surely and definitely tame the mentally deranged U.S. dotard with fire."
Merriam-Webster tweeted following the onslaught that searches for the archaic pejorative were "high as a kite," helpfully sharing a link to its definition.
Its origins lie in Late Middle English, and it was once used by the great poet Geoffrey Chaucer in his Canterbury Tales, with a line in the Miller's Tale reading "For certeyn, olde dotard, by your leave/You shall have queynte right enough at eve."
(In the Miller's Tale , two young clerks try to hook up with the beautiful young wife of a hideous old carpenter.)
The respected dictionary defines "dotard" as "a person in his or her dotage." For those who need a little more help, it defines "dotage" as "a state or period of senile decay marked by decline of mental poise and alertness."
So basically North Korea is saying that Trump is a senile old man.
"Action is the best option in treating the dotard who, hard of hearing, is uttering only what he wants to say," Kim also said, actually employing quite an elegant metaphorical use of the term.
The belligerent communist state has previously used the term to describe the former president of South Korea, its prime foreign enemy, Park Geun-Hye.
It referred to Park not only as "dotard," but also with a stream of misogynist invective including "an ugly female bat-disgrace," "matchless dragon lady," "a tailless crazy old bitch," and an "old cat groaning in her sickbed."