Donald Trump Drops Claim He Watched U.S. Plane Deliver Money to Iran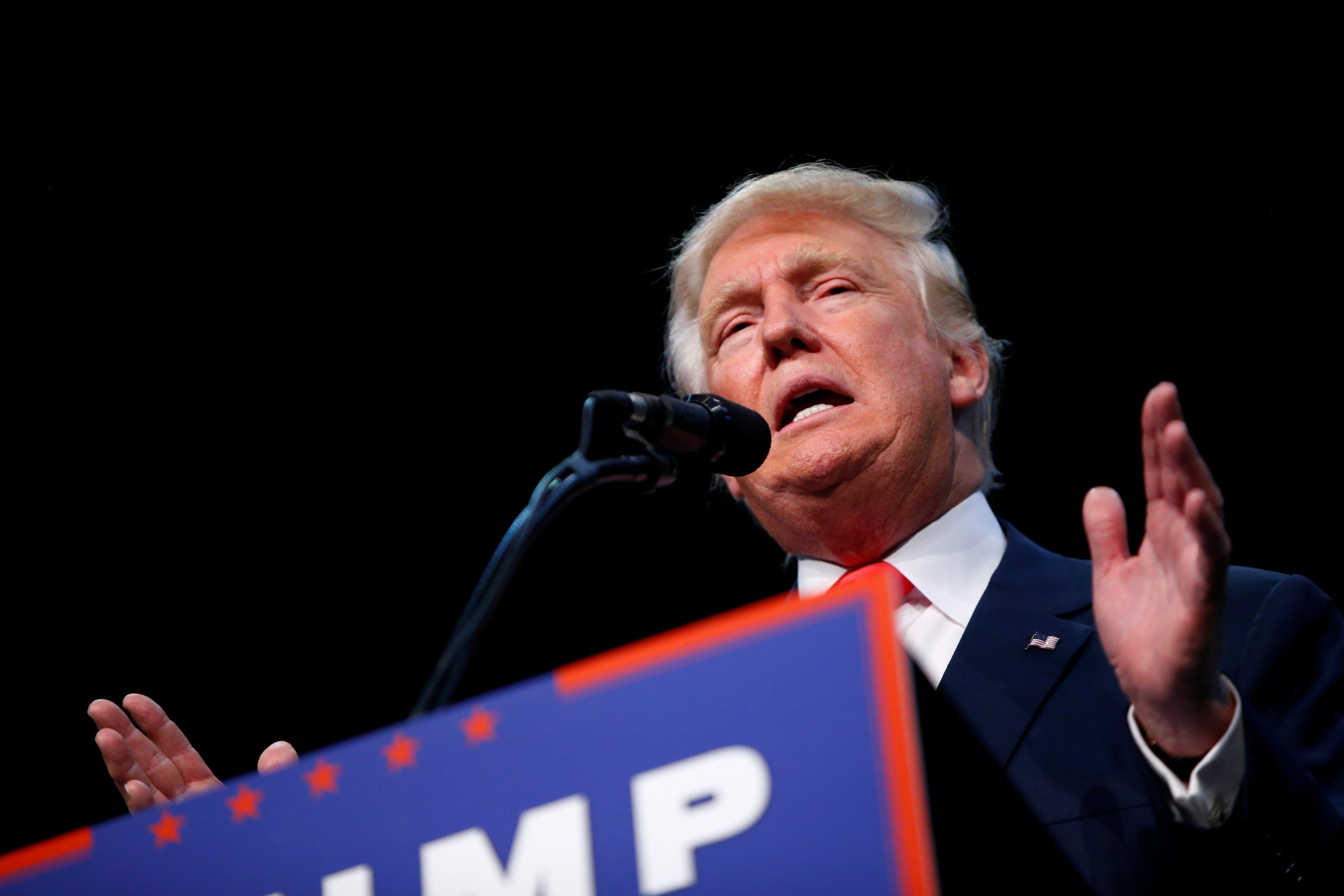 Donald Trump has admitted he was wrong, a rare public display for the Republican presidential nominee.
He tweeted his admission early Friday morning:
On Wednesday, The Wall Street Journal published an article that said the Obama administration secretly airlifted $400 million in cash to Iran, an act that coincided with the January release of four American prisoners by the Iranian government. President Barack Obama has denied that the money was sent as ransom or related to the hostages. His administration deems it illegal for families to pay terrorists. Instead, he said, it was the settlement of a long-standing money dispute between the two countries, resolved during negotiations regarding the Iran nuclear deal.
Trump's tweet came a day after he repeated his claim that he had seen footage of a plane unloading millions of dollars in Iran. He said Iran released the tape "so that we will be embarrassed." But U.S. officials have said no such video exists because the money first traveled to Switzerland, then was transferred to Iran.
Trump rarely recognizes his gaffes, and despite a week full of various quarrels—including lashing out at Khizr and Ghazala Khan, the Pakistani-American, Gold Star parents of slain U.S. Army Captain Humayun Khan, after they criticized him for proposing a temporary ban on Muslims entering the U.S.—the New York billionaire claims his campaign is more unified than ever.
The real estate mogul also has faced criticism from his party for refusing to endorse House Speaker Paul Ryan and Arizona Senator John McCain in their primary races.
After Obama called Trump "unfit to serve as president," the Republican fired back, saying Obama is the "worst president, maybe" in U.S. history. Meanwhile, during an interview with The New York Observer, Trump's New York campaign co-chairman, Carl Paladino, renewed the claim that Obama is a Muslim.
Trump's allies and supporters are urging him to get back on message, especially as his post-convention lead in some polls has faded. A new NBC News/Wall Street Journal national poll shows Democrat Hillary Clinton leading Trump by nine points, 47 to 38 percent, in a head-to-head matchup. In the same poll last month, Clinton led Trump by five points, from 46 to 41 percent.
And support for Trump has dropped in battleground states. A WBUR/MassINC poll in the key state of New Hampshire showed Clinton leading Trump, 47 percent to 32 percent.
Meanwhile, when asked about Trump's tumultuous week during an appearance on the Today show Friday morning, Republican vice presidential nominee Mike Pence stood by the mogul. "The president can say that that wasn't a ransom payment, but the whole world knows that it was," Pence said, and continued to slam the Iran nuclear deal, which he said Clinton initiated with the Iranian mullahs.
He added: "This president and this administration have endangered the lives of every American on the world stage. Donald Trump, the American people know, is going to provide the kind of leadership that we're not going to have these kind of moments again on the world stage."