Carlson Slams Trump Over Due Process Gun Comments: If Obama Said That, We'd Call Him A Dictator
Tucker Carlson has lashed out at President Donald Trump's comments on ignoring due process to confiscate guns, arguing that if Barack Obama had made the same suggestion he would have been called a dictator.
The Fox News host took umbrage with the president over what he described as a "betrayal" of his promises on the campaign trail, after the president said he would take people's guns away.
"I like taking guns away early," Trump said during a White House meeting on Wednesday. "Take the guns first, go through due process second," he added, in comments that have angered the NRA and Carlson.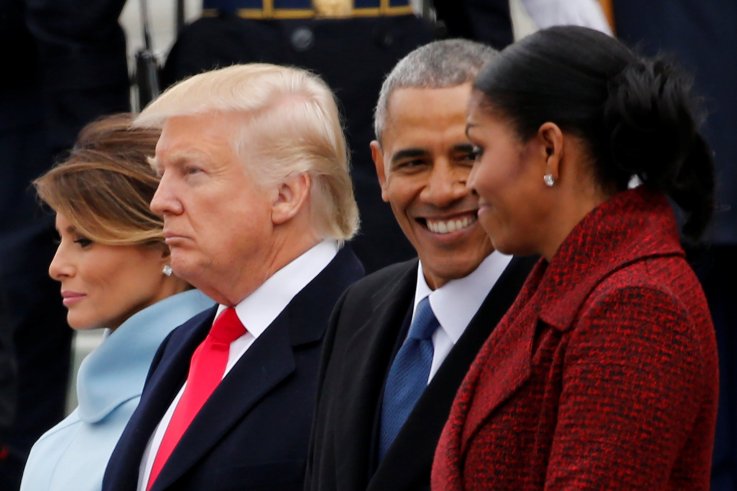 "Now, I mean, how honest do you want to be?" Carlson said in response to Trump's comments.
"Imagine if Barack Obama had said that? Just ignore due process and confiscating guns? Obama would have been denounced as a dictator," he said, adding: "We would have denounced him first, trust me. Congress would be talking impeachment. Some would be muttering secession."
Discussions over gun control have been a focus over the past two weeks, following the Florida school shooting that left 17 people dead and has seen student survivors calling for Trump and other politicians to take action on gun control.
But with his latest comments on due process, the president has prompted claims of hypocrisy, given that he called for due process just weeks ago when discussing the departure of two staffers accused of domestic abuse.
""Peoples lives are being shattered and destroyed by a mere allegation. Some are true and some are false. Some are old and some are new," Trump tweeted. "There is no recovery for someone falsely accused - life and career are gone. Is there no such thing any longer as Due Process?"
However, he suggested such a process should be bypassed given the urgency of the gun control situation; which has left Second Amendment campaigners upset.
"Those rights are what makes us citizens and not mere subjects of the powerful," Carlson said. "The president needs to be reminded of that—maybe we all do once in a while. If voters wanted that kind of government they could have voted Democrat."
Carlson Slams Trump Over Due Process Gun Comments: If Obama Said That, We'd Call Him A Dictator | U.S.