Donald Trump Called Ex-Wife Marla Maples's Family 'Dumb Southerners' and Reason for Divorce, Reporter Says
Despite his recent denial, President Donald Trump previously used the term "dumb Southerner" to describe the family of ex-wife Marla Maples and cited them as the reason for their divorce in the 1990s, according to a former reporter for The New York Post's Page Six.
The reporter, Jeane MacIntosh, said she had contacted Trump in May 1997 for a story about the New York real estate magnate having his then-second wife return a pair of gold Lexus cars, according to The New York Times on Friday.
MacIntosh said that when she reached out to Trump for the story, he instead offered to give her the inside scoop about how he planned to divorce Maples.
"He said, 'I have something better for you,'" MacIntosh told The Times.
MacIntosh said she asked Trump the reason for the divorce and he pointed the finger at Maples's family.
"Are you old enough to remember the show The Beverly Hillbillies?" MacIntosh said Trump asked. "That's exactly her family, except they came to New York City instead of Beverly Hills."
She said Trump explained further and even used a southern accent to describe how Maples's mother spoke.
"I said, 'What do you mean?' And he said she was constantly surrounded 'by an entourage of dumb Southerners,'" MacIntosh said.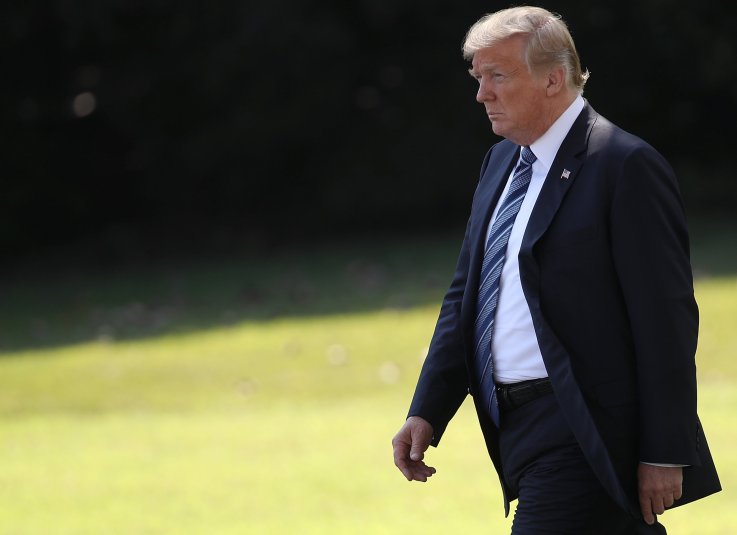 Maples is originally from Georgia, and she and Trump were married for six years before their divorce in 1999.
MacIntosh's claim followed allegations of Trump using the phrase "dumb Southerner" in reference to Attorney General Jeff Sessions, according to reporter Bob Woodward's new book Fear.
"This guy is mentally retarded. He's this dumb Southerner. … He couldn't even be a one-person country lawyer down in Alabama," Woodward quotes Trump as saying about Sessions, who Trump has railed against for recusing himself from the Russia probe.
The president denied using such language about Sessions or anyone else, and said the book contained "so many lies and phony sources."
"The already discredited Woodward book, so many lies and phony sources, has me calling Jeff Sessions "mentally retarded" and "a dumb southerner." I said NEITHER, never used those terms on anyone, including Jeff, and being a southerner is a GREAT thing. He made this up to divide!" Trump tweeted.
Trump's denial is key for political survival among his base. In 2016, the then-Republican candidate swept the South and won states like Alabama, Mississippi and Kentucky by huge margins over Hillary Clinton.
Donald Trump Called Ex-Wife Marla Maples's Family 'Dumb Southerners' and Reason for Divorce, Reporter Says | U.S.