Donald Trump Has 'Dynamited the Institution of the Presidency' in First 2 Years, Says Presidential Historian
Donald Trump has disrupted the institution of the presidency and has made his time in office an "extension of his own personality," according to one presidential historian.
"He's dynamited the institution of the presidency," Douglas Brinkley, a presidential historian at Rice University, told the Associated Press in a report published Thursday.
"He doesn't see himself as being part of a long litany of presidents who will hand a baton to a successor. Instead, he uses the presidency as an extension of his own personality," Brinkley continued.
The long-term effects of Trump's tenure for the future of the presidency, however, will likely not be realized until his successor enters the Oval Office, the historian said. Ultimately, Brinkley predicted that "no future president will model themselves" after Trump and his leadership style.
Throughout his presidency Trump has consistently stepped away from institutional convention. He has ramped up his attacks on the press, used Twitter to amplify his personal and political agenda and warned of conspiracies within his own administration.
2018 has been a particularly unpredictable year for the president, with advancements in special counsel Robert Mueller's Russia probe, Republican losses in the recent midterm elections and ethical scandals and shakeups within his administration. In Trump's first two years as president, about 40 top officials have either left or been forced out of the administration. Four members of the president's cabinet have left in the past two months.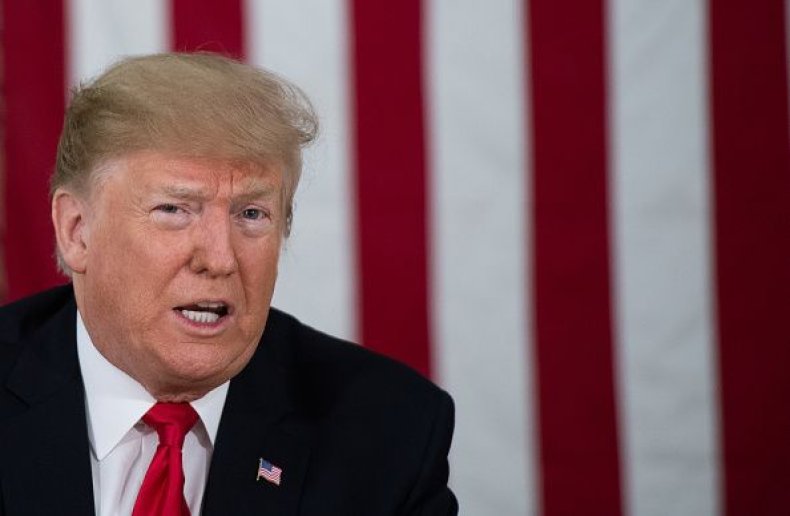 Trump has also been implicated in campaign finance violations by his former personal attorney Michael Cohen. Federal prosecutors in New York concluded that the president directed Cohen to pay off two women months before the 2016 election.
Earlier this month, the president was forced to shutter his family's charitable foundation, the Donald J. Trump Foundation, after an investigation by New York's attorney general found a "shocking pattern of illegality" within the organization. The investigation alleged that the foundation essentially functioned as "little more than a checkbook to serve Mr. Trump's business and political interests."
Trump's outspoken criticism of the Mueller probe has been unrelenting, as the president repeatedly refers to the investigation as an unwarranted "witch hunt" fueled by "Angry Democrats." His antagonistic tweets about Mueller and his cooperators have even been questioned as potential instances of obstruction of justice or witness tampering.
Trump's legal troubles are expected to worsen when Democrats take over the House of Representatives this January. Democrats recorded their best midterm election cycle in decades, despite Trump's tireless campaign efforts, flipping 40 seats to easily regain control of the House. Democratic lawmakers have discussed launching investigations into Trump's 2016 campaign, his family business and his personal finances.
Even with his unusual leadership style, Brinkley says that Americans can't stop watching or talking about Trump.
"He is a sui generis president," Brinkley told the Associated Press, using the Latin phrasing for the word "unique." "Trump doesn't know history and doesn't model himself on any president ... but he's all we can talk about."
Donald Trump Has 'Dynamited the Institution of the Presidency' in First 2 Years, Says Presidential Historian | U.S.