Donald Trump has been denied a motion from his legal team to adjourn the latest suit against him from E. Jean Carroll.
The 2nd Circuit Court of Appeals in New York City on Wednesday denied the former president the ability to delay the recent suit by Carroll, but granted him an expedited appeal on the question of whether he can claim absolute presidential immunity as a defense.
Carroll, a former Elle columnist and TV personality, has filed two lawsuits against the Republican relating to her allegation that she was raped by Trump in the mid-1990s. The order comes a week after a federal district court judge ruled he is civilly liable for defamatory statements he made about Carroll when she first went public with her allegations.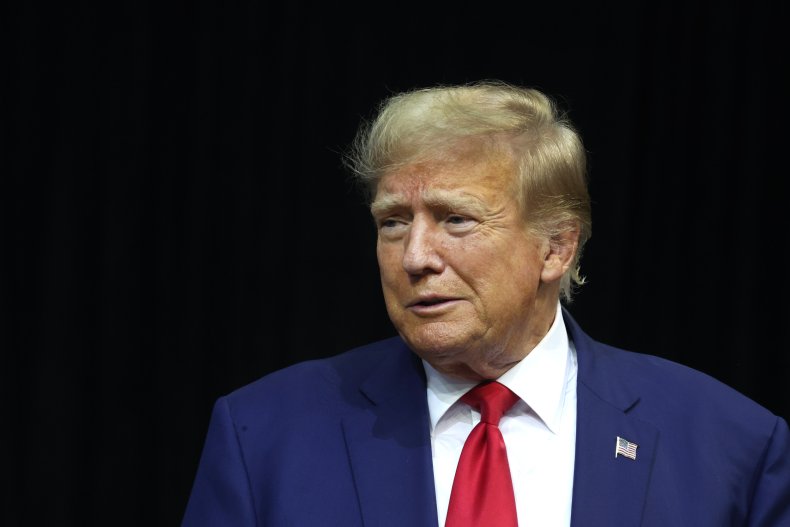 The latest case pertains to allegedly defamatory comments made by Trump following her allegations of sexual abuse made in 2019, while he was still president, in which he denied raping her and accused her of having political and financial motives for her claims. Trump had sought to pause the 2019 case in order to give him time to invoke an immunity defense as he was president at the time the comments were made.
"Although we do not grant a stay pending appeal, it would be in the interest of the parties, as confirmed during oral argument, for the court to resolve the issue of absolute presidential immunity as presented in the two appeals expeditiously," the order reads.
"Moreover, the parties' extensive briefing thus far makes clear that they have already substantially developed their arguments on the merits of that and related issues."
Trump has been ordered to submit a written brief before September 27 to argue whether he can invoke presidential immunity.
A date for the trial has been set for January 15, 2024. According to CNBC, Robbie Kaplan, lawyer for the plaintiff said: "We look forward both to the January 15 trial on damages and to making our arguments to the Second Circuit that Donald Trump waived presidential immunity."
In May, a jury in Manhattan found Trump liable for sexual abuse but not rape in the case that Carroll brought forward and awarded her $5 million in damages. Her allegations stem from an encounter between Trump and Carroll that she described as taking place in the dressing room of a department store in New York City.
Trump has denied any wrongdoing in all the cases against him. Newsweek has contacted his office via the press form on its website for comment.