Not much is going right for President Donald Trump at the moment.
Even approval of his handling of the economy, an area where he had typically polled well—relative to his dismal popularity—has begun to dip, a new poll has shown on Tuesday.
An AP-NORC survey found that 44 percent approved of his handling of the economy, while a majority—55 percent—disapproved. That's still better than his overall approval rating—AP-NORC had it at an awful 34 percent—but it's not a great assessment of the job he has done with the economy, especially considering that figure had long hovered around 50 percent.
The survey found, however, that Republicans still largely approved of how Trump has handled numerous facets of the economy. Eighty-five percent approved of his handling of the economy overall, 82 percent of trade negotiations and 78 percent on taxes.
The poll from AP-NORC surveyed 1,062 adults from January 16 through January 20. It had a margin of error of plus or minus 4.1 percentage points.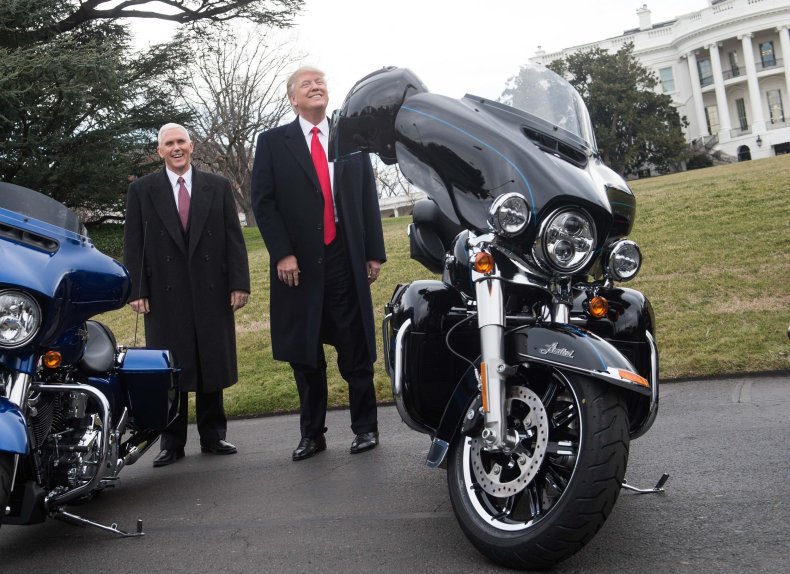 The poll came as a major American company blamed Trump, at least in part, for its poor performance in the last quarter. Harley-Davidson's (NYSE: HOG) share prices were down more than 7 percent Tuesday afternoon after reporting disappointing earnings. The company put the blame on tariffs from President Donald Trump.
"Operating margin as a percent of revenue decreased in the quarter due to restructuring charges, incremental tariffs and higher recall costs," the company said in a regulatory filing, according to Markets Insider.
Harley-Davidson had previously gotten into a public spat with the president after the motorcycle company said last summer it would shift production overseas because of European Union tariffs prompted by tariffs from Trump. The president was angered and called for a boycott of the company.
"Many @harleydavidson owners plan to boycott the company if manufacturing moves overseas," the president tweeted in August. "Great! Most other companies are coming in our direction, including Harley competitors. A really bad move! U.S. will soon have a level playing field, or better."