Trump Era Is the Greatest Threat to the U.S. Economy, Americans Say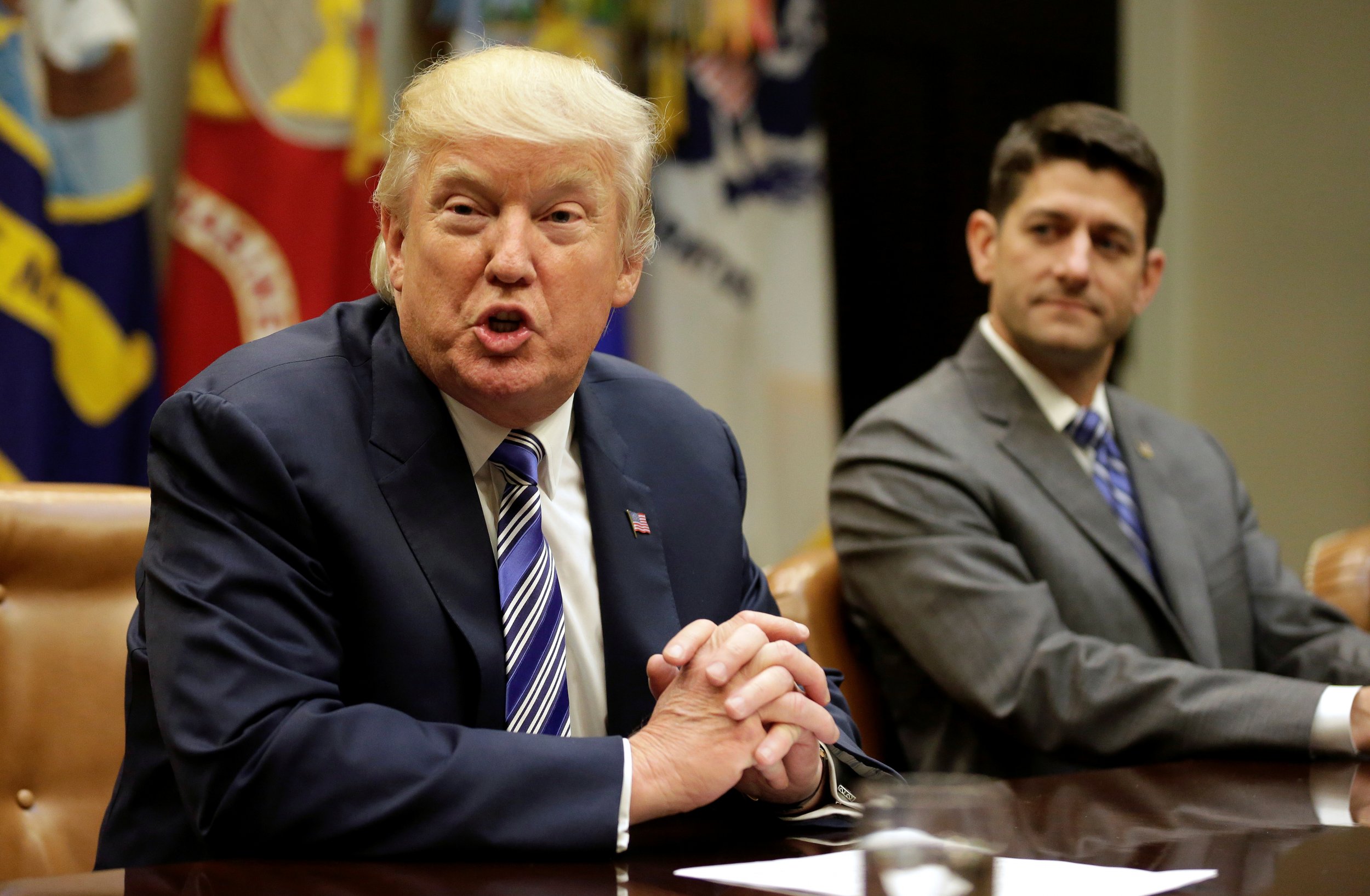 Partisan politics in Washington under President Donald Trump are the biggest threat to the U.S. economy, a new survey shows.
The Bankrate.com survey of over 1,000 people released Wednesday shows that 36 percent of Americans believe the divisive political environment could spur economic decline over the next six months. That's more than the next two perceived sources of fiscal collapse—North Korea's nuclear program (24 percent) and high interest rates (10 percent)—combined.
Related: Here's how Donald Trump could actually be impeached
"Democrats, college graduates and middle-income households have the strongest distaste for what's happening in the nation's capital," Ted Rossman, public relations director at Bankrate, said in a statement emailed to Newsweek. "Three groups are more likely to fear North Korea than domestic politics: Republicans, Hispanics and Southerners."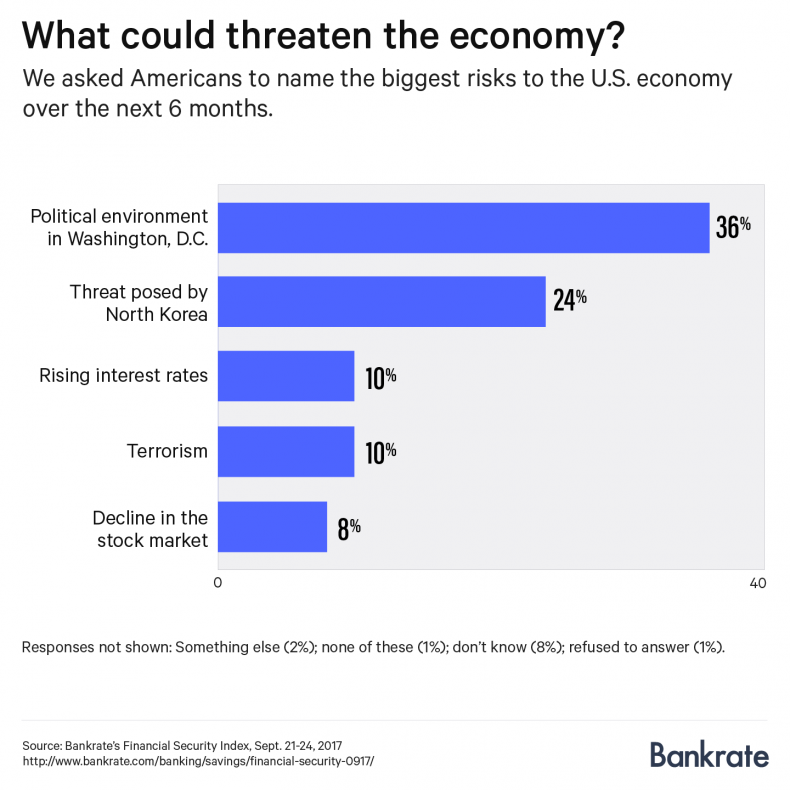 For Republicans, the fear of North Korea has become the highest-ranking threat to the national economy, with 30 percent of self-identified Republican voters citing the hostile foreign regime (versus 20 percent of Democrats). And compared with 49 percent of Democrats, 21 percent of Republicans said the political divisiveness on Capitol Hill could be most damaging throughout the rest of 2017.
"Since we last asked this question in April, the stock market has repeatedly set new highs, the Federal Reserve has raised interest rates again and announced the start of unwinding their bond holdings," Greg McBride, Bankrate's chief financial analyst, said Wednesday. "(So) worries instead centered around the political environment in Washington and developments on the international scene." The analyst went on to note that, while the stock market has made gains in recent months under the Trump administration, there are several potential flags concerning experts about the future health of the U.S. economy.
Another NBC News/GenForward survey published Wednesday reaffirmed the distaste over Washington among several demographics across the country. The vast majority of the millennial generation (64 percent) disapproves of Trump, along with African Americans, Asians and Latinos.
Americans have a number of existential crises overseas to choose from—nuclear war with North Korea, Russian attacks on international elections and the global retreat of democracy. But more than anything else, they're fearing elected leaders will most likely cause harm to their economic wellbeing. Meanwhile, Trump has been attempting to work alongside Democrats to raise the debt ceiling and fund the federal government for just three more months, before lawmakers will be forced to reconvene for negotiations.