Kellyanne Conway Basks in Trump's Economy Approval Rating, Gives Props to James Carville: 'It's (Still) the Economy, Stupid'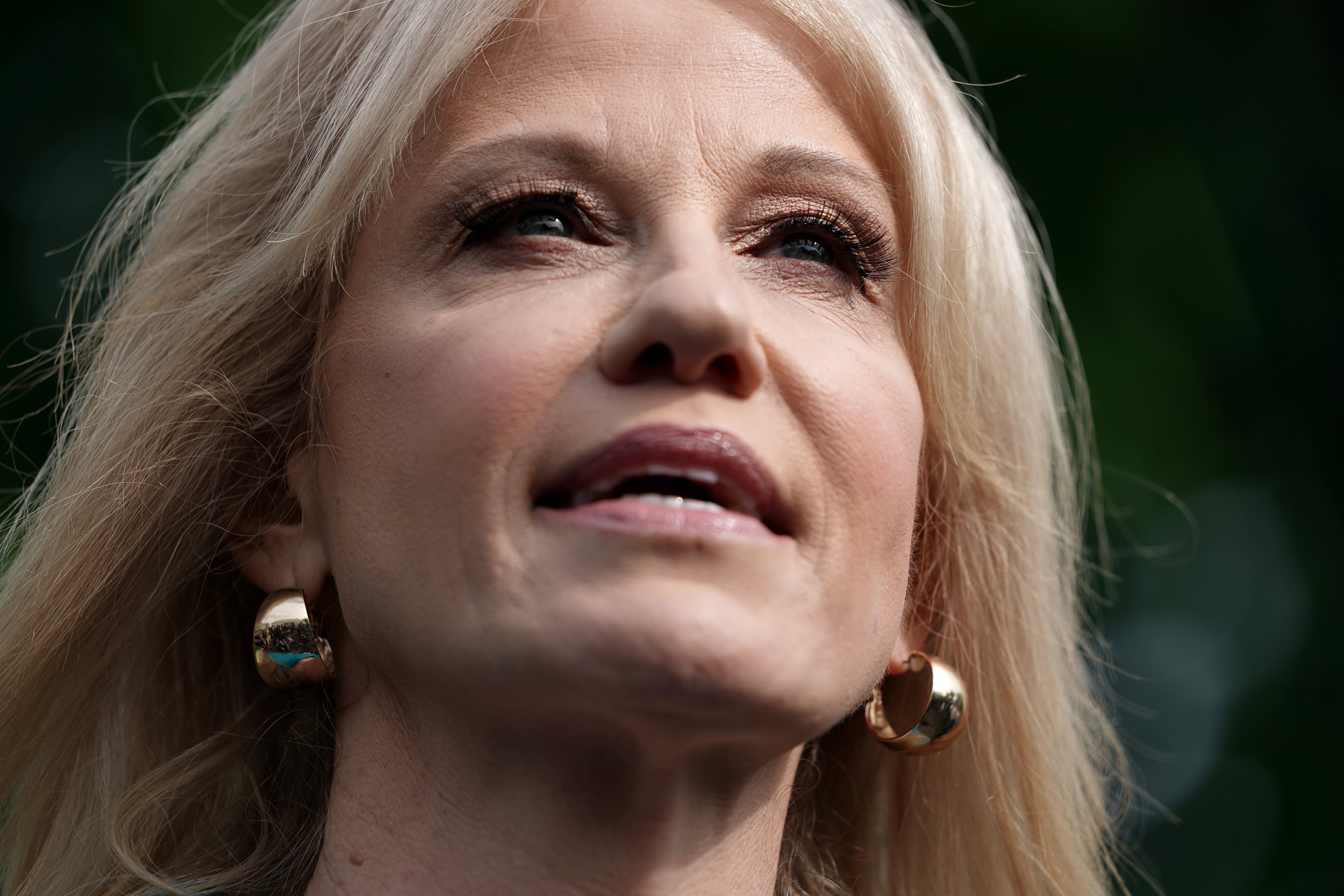 Counselor to the President Kellyanne Conway was reveling in new polling data on Friday, which showed that the majority of Americans approved of President Donald Trump's handling of the U.S. economy.
Conway called the data from the CNN poll—a network Trump and his supporters regularly decry as purveyors of "fake news"—a "vault" for the president. The poll showed that 56 percent of those surveyed thought he was doing a good job on the economy—a record high for his presidency.
"It's (still) the economy stupid," Conway wrote on Twitter, paraphrasing the term made famous by Democratic strategist James Carville during President Bill Clinton's 1992 election campaign. Giving credit where due, Conway added, "Hat tip: James Carville."
The CNN poll, conducted by SSRS, showed that 41 percent of respondents disapproved of Trump's performance on the economy, with just 3 percent saying they had no opinion. The approval result was 5 points higher than another SSRS poll in March, and 8 points higher than in February. The president's lowest economic approval rating in SSRS polls was 44 percent in December 2017.
Newsweek subscription offers >
The survey results were released soon after Trump received a boon from new growth figures, showing the U.S. economy expanded at a better rate—3.2 percent—than expected in the first quarter of 2019. The expansion marked the best start to a year since 2015.
Furthermore, the most recent job report showed that 263,000 jobs were added to the economy last month, as unemployment fell to 3.6 percent—the lowest since 1969, the Associated Press reported.
Trump regularly touts U.S. economic performance as one of his primary achievements. He does not acknowledge that he inherited a robust and fast-recovering economy from President Barack Obama, who spent a significant part of his first term grappling with the fallout of the 2008 financial crash.
"USA Economy is BOOMING!" Trump tweeted Thursday, while promoting new investment from U.S. Steel. The president is expected to lean heavily on the strong U.S. economy in his 2020 re-election bid.
Newsweek subscription offers >
Of course, a downturn could quickly turn the economy from a strong point into an Achilles heel for Trump, who has few major legislative successes to his name after two years in office, and almost none that appeal to voters of both hues.
The economy is one of his few winning issues; the majority of respondents in the most recent SSRS poll still disapproved of Trump's record on health care, immigration, foreign policy and race relations.
On Tuesday, White House acting chief of staff Mick Mulvaney said Trump's 2020 economic message could push him over the line and appeal to voters who don't even like him as a candidate.
"You hate to sound like a cliché, but are you better off than you were four years ago?" said Mulvaney at the Milken Institute Conference in Los Angeles. "It's pretty simple, right? It's the economy, stupid. I think that's easy. People will vote for somebody they don't like if they think it's good for them."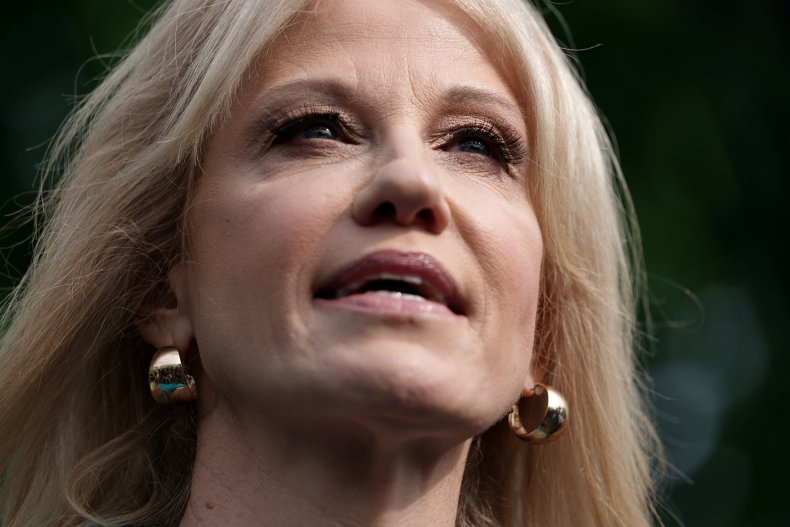 Kellyanne Conway Basks in Trump's Economy Approval Rating, Gives Props to James Carville: 'It's (Still) the Economy, Stupid' | U.S.