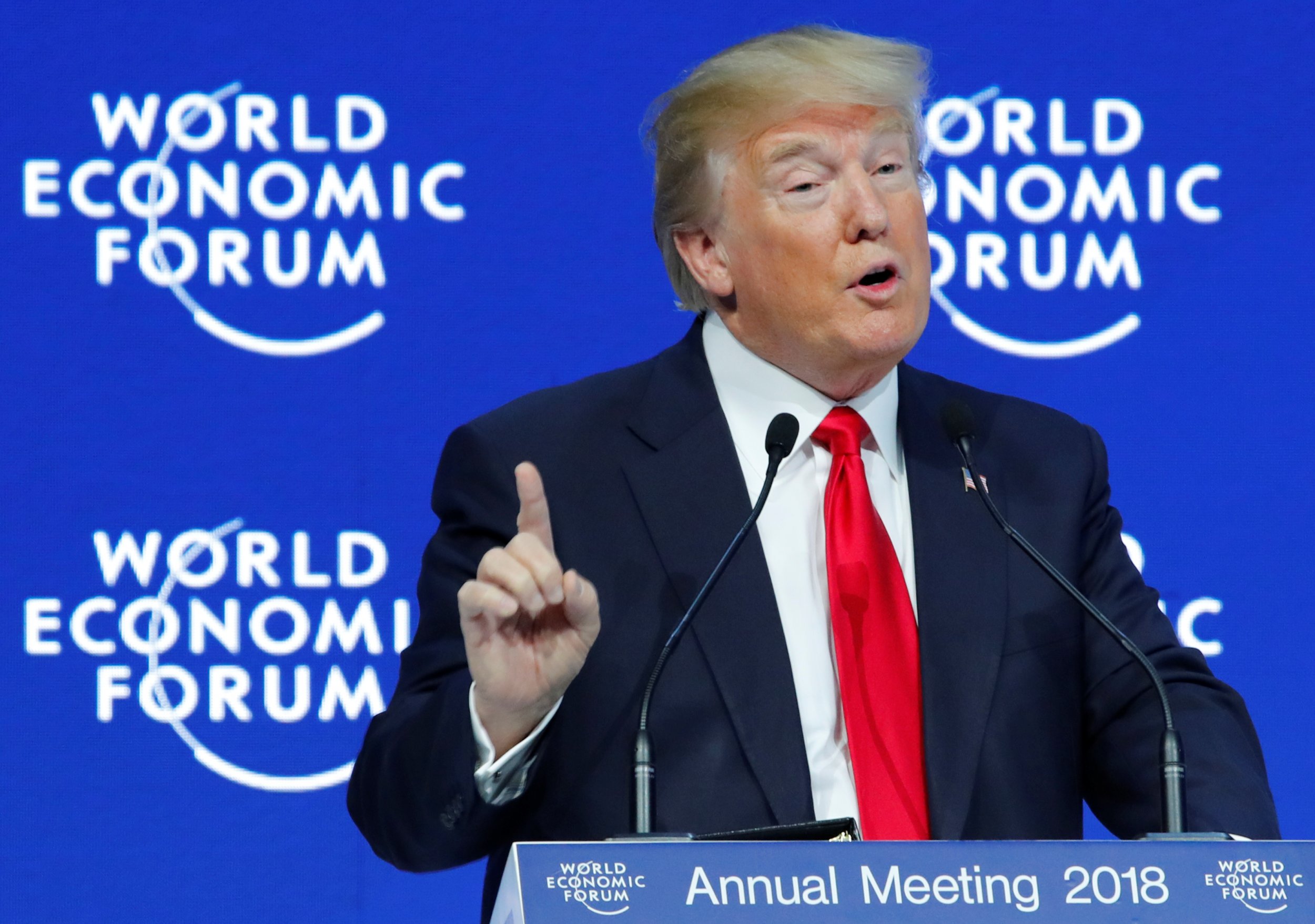 The economy grew at a 2.6 percent annual rate for 2017, the Department of Commerce announced on Friday—a strong showing but well below President Donald Trump's promise of 4 percent growth or the 2.9 percent federal economists had predicted.
For perspective, one percentage point of gross domestic product growth could generate 1 million new jobs, according to Business Insider.
Trump pledged a 4 percent growth repeatedly during the presidential campaign and into his presidency. He was so sanguine that he predicted it may rise even higher at the presidential debate in October 2016. "We're bringing [the Gross Domestic Product] from 1 percent up to 4 percent," he said. "And I actually think we can go higher than 4 percent. I think you can go to 5 percent or 6 percent."
In May 2017, Treasury Secretary Steve Mnuchin tempered those expectations by predicting a 3 percent growth or higher. That was in line with other federal economists and the department's 2.9 percent GDP growth estimate.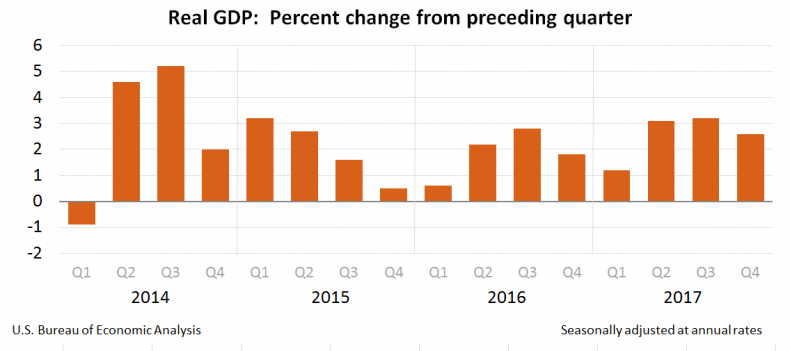 The fourth-quarter growth rate came after two consecutive quarters with growth rates above 3 percent, according to the Bureau of Economic Analysis. The department said a decline in private inventory investments coupled with an increase in imports, which are subtracted from the GDP calculation, accounted for the slow down.
The department's announcement came as Trump was at the World Economic Forum in Davos, Switzerland, where he touted the U.S.'s economic resurgence.
"I'm here to deliver a simple message: There has never been a better time to hire, to build, to invest, and to grow in the United States," Trump told the gathering of business and world leaders. "America is open for business, and we are competitive once again."
Overall, the economy saw a 2.3 percent increase in 2017, following a trend of stable growth over the past several years, according to the Washington Post. In 2015, the economy rose by 2.9 percent, followed by a 1.5 percent boost in 2016. The country has not experienced a negative GDP growth rate since 2009 when it shrank 2.8 percent in the wake of the recession.
Trump backed a Republican tax bill, which passed last month and took effect at the start of 2018, that he and his party say will help boost the economy. However, the Joint Committee on Taxation, a nonpartisan group of analysts for Congress, projected that it will add nearly $1.6 trillion to the deficit.
The department's figures are a preliminary estimate and will undergo two more updates. It will publish a complete assessment on February 28.