The Economy Took A Plunge After Donald Trump Jr.'s Russian Emails Were Exposed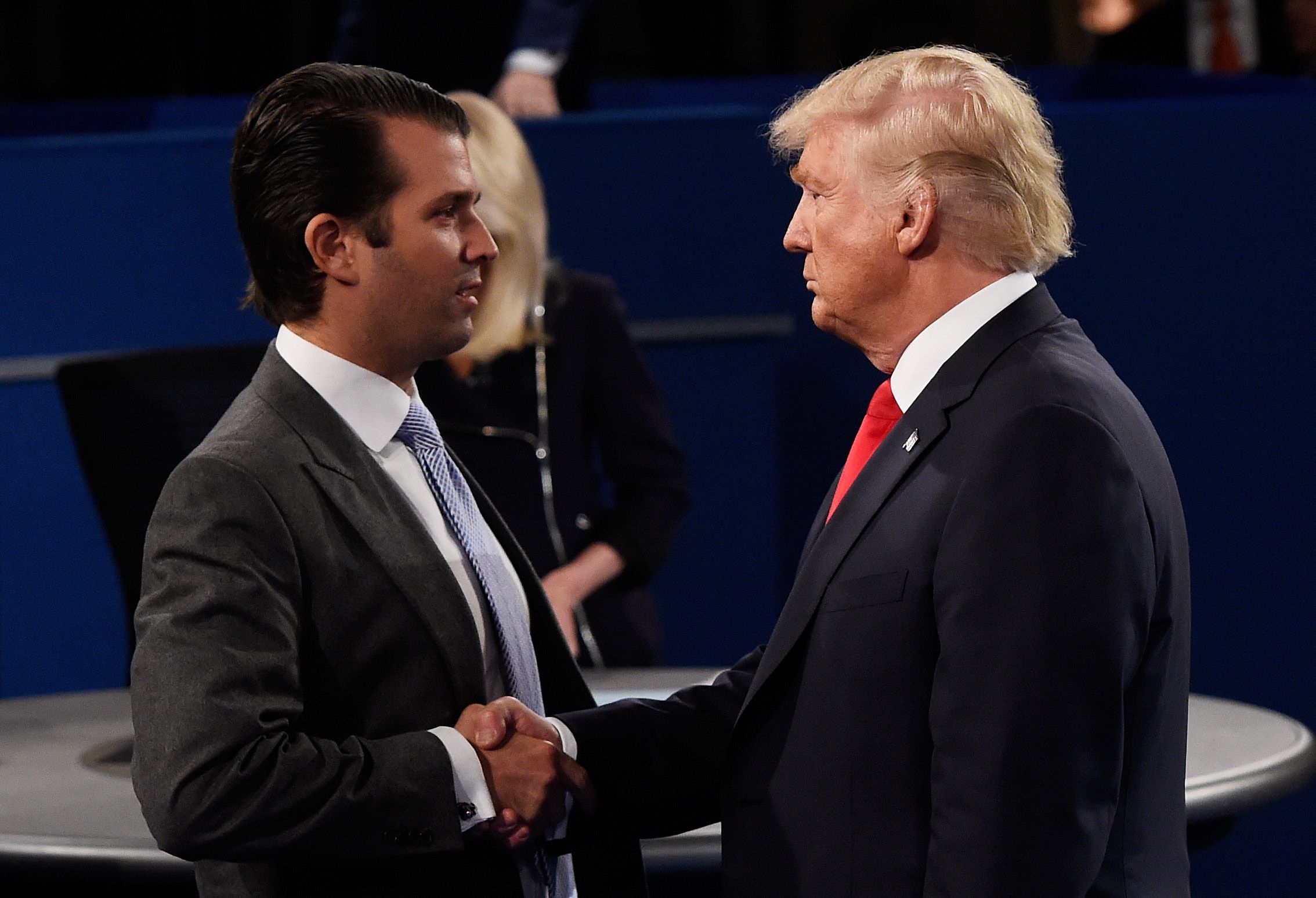 The U.S. stock market plunged immediately Tuesday after Donald Trump Jr. tweeted screenshots of emails that showed he attended a meeting set up in part on the promise of incriminating evidence procured by the Russians to aid his father's presidential campaign.
The explosive revelations about the June 2016 meeting between Trump Jr., a Kremlin-linked lawyer, Trump senior adviser Jared Kushner and ex-campaign manager Paul Manafort rocked the political establishment, with top Democrats saying the president's son could be charged with a federal offense for taking the meeting.
Related: Here's How Trump Could Actually Be Impeached
The Dow Jones Industry Average dropped triple digits after the first son's tweets showed his attempts to gain incriminating material on Clinton from Russian operatives. Opening at 21,410.17, the DJIA dipped to 21,279.30, erasing earlier gains made throughout the day.
Analysts watched as the Dow continued plunging before steadily climbing back up throughout the afternoon, connecting the losses with the news. The Dow Jones newswire, a constantly-updating service for industry insiders and experts, published a release Tuesday stating "Stocks fall on Donald Trump Jr. Emails."
"Jr.'s email release at the very least got the markets concerned that the policy agenda might get pushed out a bit," Art Hogan, chief market strategist at Wunderlich Securities, told CNN Money Tuesday.
The Dow's decline of nearly 150 points arrived days after the president boasted of great gains made earlier in the month, writing on Twitter July 3, "Dow hit a new intraday high! I wonder whether or not the Fake News media will so report?"
White House Deputy Press Secretary Sarah Huckabee Sanders defended the president during Tuesday's press briefing when asked about the market drop, stating Trump is "focused on doing everything he can to strengthen the economy."
The knee-jerk reaction among investors doesn't necessarily mean more damage to come from any of the Trump family's Twitter feeds—at least, as long as business outside of Washington continues moving along.
"No matter what is tweeted out, if companies are reporting strong earnings, that overwhelmingly matters more than any message coming out of Washington," Andres Garcia-Amaya, global market strategist at Zoe Financial, said Tuesday.