Trump Effect? Melania, Ivanka, Barron Baby Names Soar in Popularity, but Eric and Donald Falling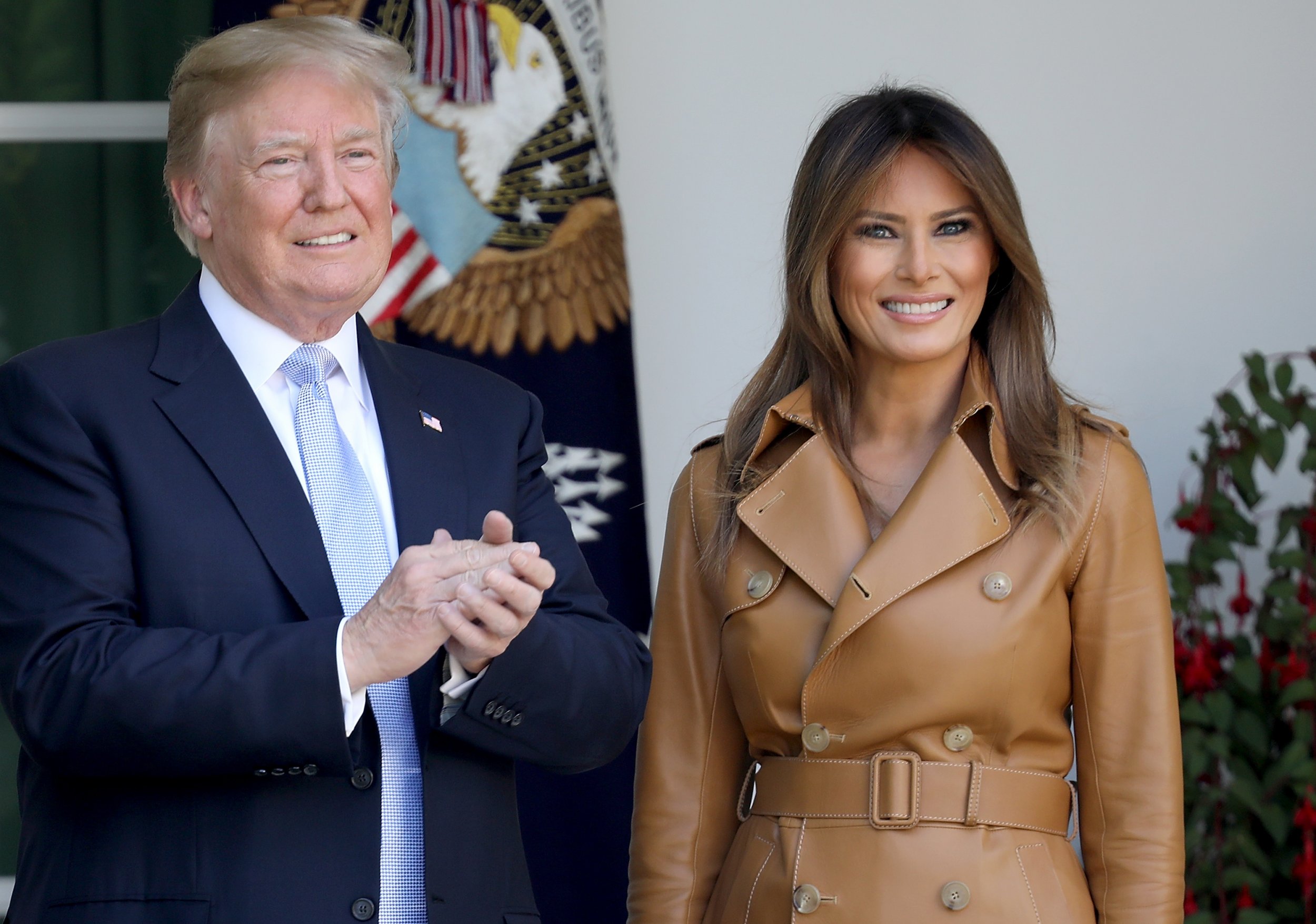 As new parents, there are many important decisions that have to be made, one of them being what the child will be named. With thousands, if not millions of names to choose from, more and more people are opting to name their child Melania, Ivanka and Barron.
AreaVibes analyzed data from the Social Security Administration and found that some of the first family's names have risen in popularity for the new generation.
The name of President Donald Trump's oldest daughter and senior adviser, Ivanka, was relatively unpopular in 2015, being selected far less than the name of Trump's youngest daughter, Tiffany. However, the name Ivanka saw a steady increase over the next two years and in 2017, there was a 362 percent increase in the number of people being named Ivanka.
Still more popular than Ivanka with regard to the number of people bearing the name, Tiffany experienced a 17 percent decline in being selected as a baby name from 2015 until 2017.
Although more common than the name Ivanka in 2015, it was still unique for someone in the United States to bear the name of first lady Melania Trump. However, since 2015, the same year that Donald announced his candidacy for president, the number of Melanias in the world began to increase.
In 2017, there was a 227 percent increase in babies being named Melania in comparison to 2015, the second biggest spike in name selection of the first family.
Another spike in the first family's names belongs to the youngest of the president's children, first son Barron Trump. Compared with 2015, the name Barron saw a 90 percent increase in popularity in 2017.
Unlike Melania, Ivanka and Barron, the names Eric and Donald saw a slight decrease in popularity in 2017.
Eric, the same name as one of Trump's sons, is still far and above the other names in popularity, but saw a 6 percent decrease in popularity in 2017.
The name Donald has steadily declined since 2015, with 2017 experiencing an 11 percent decrease in parents giving the name to their children.
Recently, Ivanka was named one of Forbes's World's 100 Most Powerful Women in 2018. Ivanka was listed at number 24, one spot behind Queen Elizabeth II. In 2017, Ivanka was listed as number 19 on the Forbes list.
Melania did not make the list, but in October, CNN conducted a poll about how Americans viewed the first lady. The poll discovered that her popularity increased from June, going up three points to a 54 percent approval rating.