U.S. Elections: Trump Wins and Throws Global Oil Markets Into Turmoil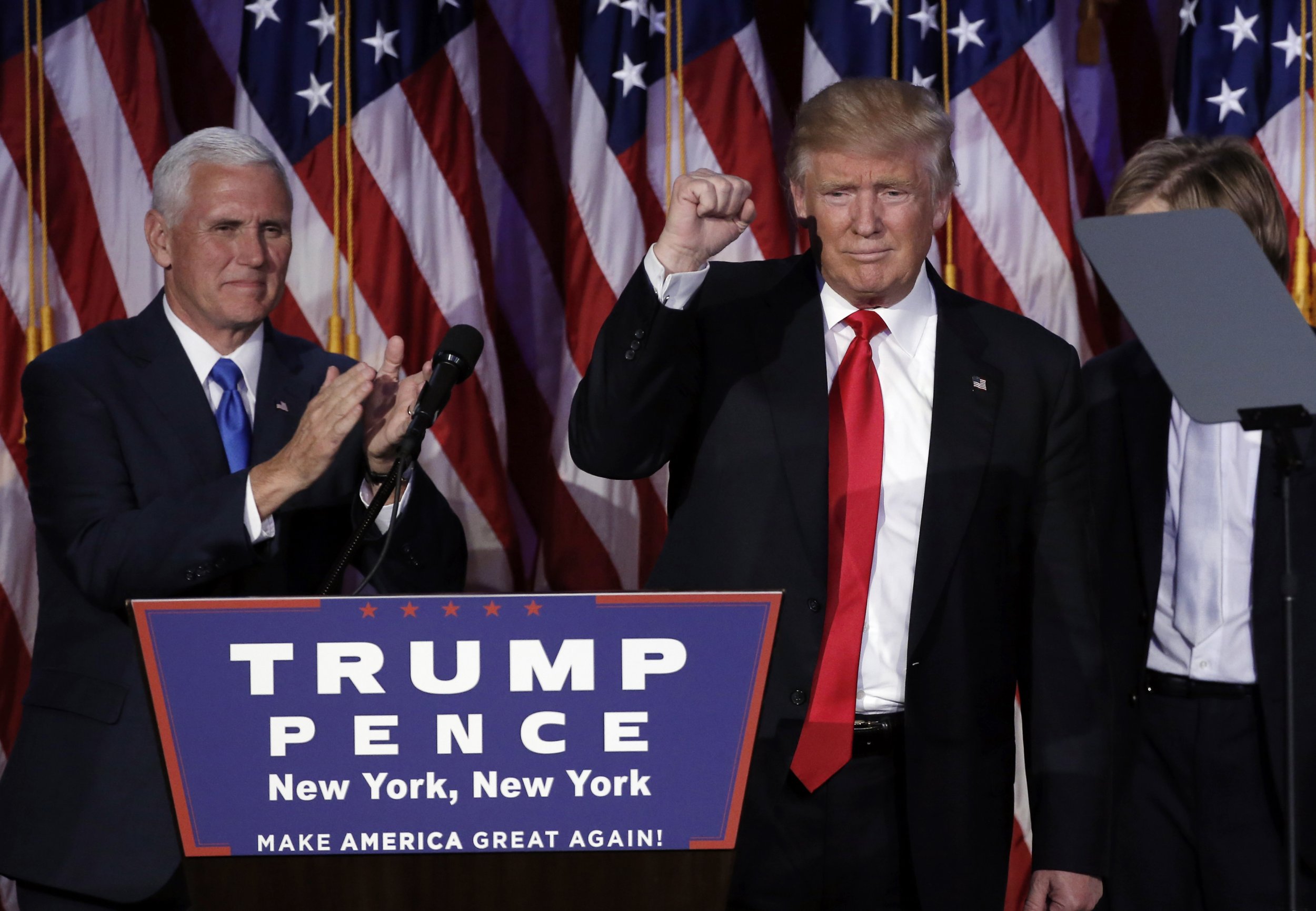 Oil prices tumbled on Wednesday as Donald Trump stunned the world by winning the U.S. presidential election, throwing global markets into turmoil in a result reminiscent of June's Brexit vote in the U.K.
Crude futures markets roared into action, with trading accelerating as Europe joined Asia, as Trump defeated Democrat Hillary Clinton in the bid for the White House.
U.S. West Texas Intermediate (WTI) CLc1 futures fell to a intra-day low of $43.07 per barrel, down over 4 percent from their last close and their lowest since September, before recovering to $44.36 a barrel by 0744 GMT.
Brent futures LCOc1 were down 1.37 percent at $45.41 a barrel.
"This is deja vu of the Brexit moment, very worrying," said Bob Takai, president at Sumitomo Corp Global Research in Tokyo, referring to Britain's surprise vote to leave the EU in a referendum last June, which led to market turmoil.
The falls in oil came as prices for gold, a traditional safe-haven for investors in times of high economic risk jumped, while the dollar fell sharply against a basket of other leading currencies.
"The threat of growth forecasts being downgraded at least over the short-term due to investor uncertainty in theory weakens demand for commodities like oil," said Jameel Ahmad, vice president of market research at trading platform and research firm FXTM.
"Trump's victory is seen as a 'shock', prompting (investors) to seek safe-haven assets and this has pushed oil prices down," said Son Jae-hyun, Seoul-based analyst at Mirae Asset Daewoo. In the longer-term, Trump's pro-oil sector policies and anti-Iran views could result in higher prices, he added.
In physical oil markets, a report by the American Petroleum Institute (API) showed crude inventory figures rising by 4.4 million barrels was also weighing on markets.
Official storage data is due to be published by the U.S. Energy Information Administration (EIA) late on Wednesday.
Iran's crude oil exports are set to fall 7.5 percent to 2.37 million bpd in November to a four-month low, as low seasonal demand in Europe takes the edge off its post-sanctions export bonanza.
Meanwhile, Russia's oil production is expected to rise to 555-560 million tons by 2020, Russian Deputy Energy Minister Kirill Molodtsov told an industry conference on Wednesday.
He added that Russia would keep its stake in the global oil market trade at the current 12 percent.