Trump 2020 Campaign Uses Stock Photo Models in New Political Ads
It has emerged that a stock image agency is being used to portray supporters of President Donald Trump in his 2020 campaign bid. Trump's re-election campaign is in full swing, and features one television advertisement citing a blonde woman who, at first glance, appears to be one of his supporters.
She is in a video, shared on YouTube, which opens with an image of waves crashing against a beach, and the disembodied radio voice of Trump saying, "The national motto, in God we trust."
In the next frame is a woman walking along a beach, although it is not clear it if is the same one, captioned, "Tracey from Florida."
A woman's voice is then heard saying, "President Trump is doing a great job, I could not ask for a better president of the United States of America."
To a soundtrack of guitar strings, a caption in capital letters asks the viewer, "Do you agree with Tracey? Take the official survey," before the graphic of Trump's campaign emerges again, with the slogan "Make America great again!" and calling on people to text "Trump 45" to 8802.
However, as Popular Info reported, Tracey is not an actual Trump supporter and is simply a model from a video purchased on istockphoto.com titled "summer beach beauty walking."
For a split-second at the far left of the screen in small font is the disclaimer, "Actor portrayal. Actual testimonial."
Popular Info also reported the Trump campaign is running similar ads featuring stock photo models representing an older Hispanic man and a young hipster.
Judd Legum, from Popular Info tweeted that Trump is spending significant resources on a "highly manipulative online ad campaign designed to make it appear that he has support from key demographic groups and it's flying completely under the radar."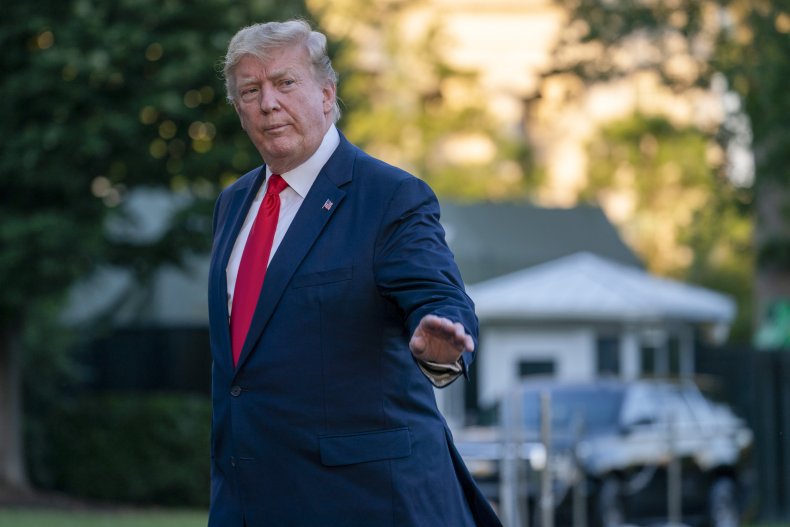 "What's happening online in the 2020 campaign is at least as important as what's happening elsewhere. Trump is spending millions on Facebook & Google each month. But it receives little scrutiny."
Two weeks before Trump kicked off his 2020 campaign in Orlando, Florida, his campaign greatly increased its Facebook ad spending and included a number which were related to immigration, NPR reported.
His bid for re-election comes as the economy is doing well and unemployment is at its lowest rate for half a century, although he is a historically unpopular president.
Some 42.5 percent of Americans approve of his performance, while 53.1 percent disapprove, according to data compiled by FiveThirtyEight