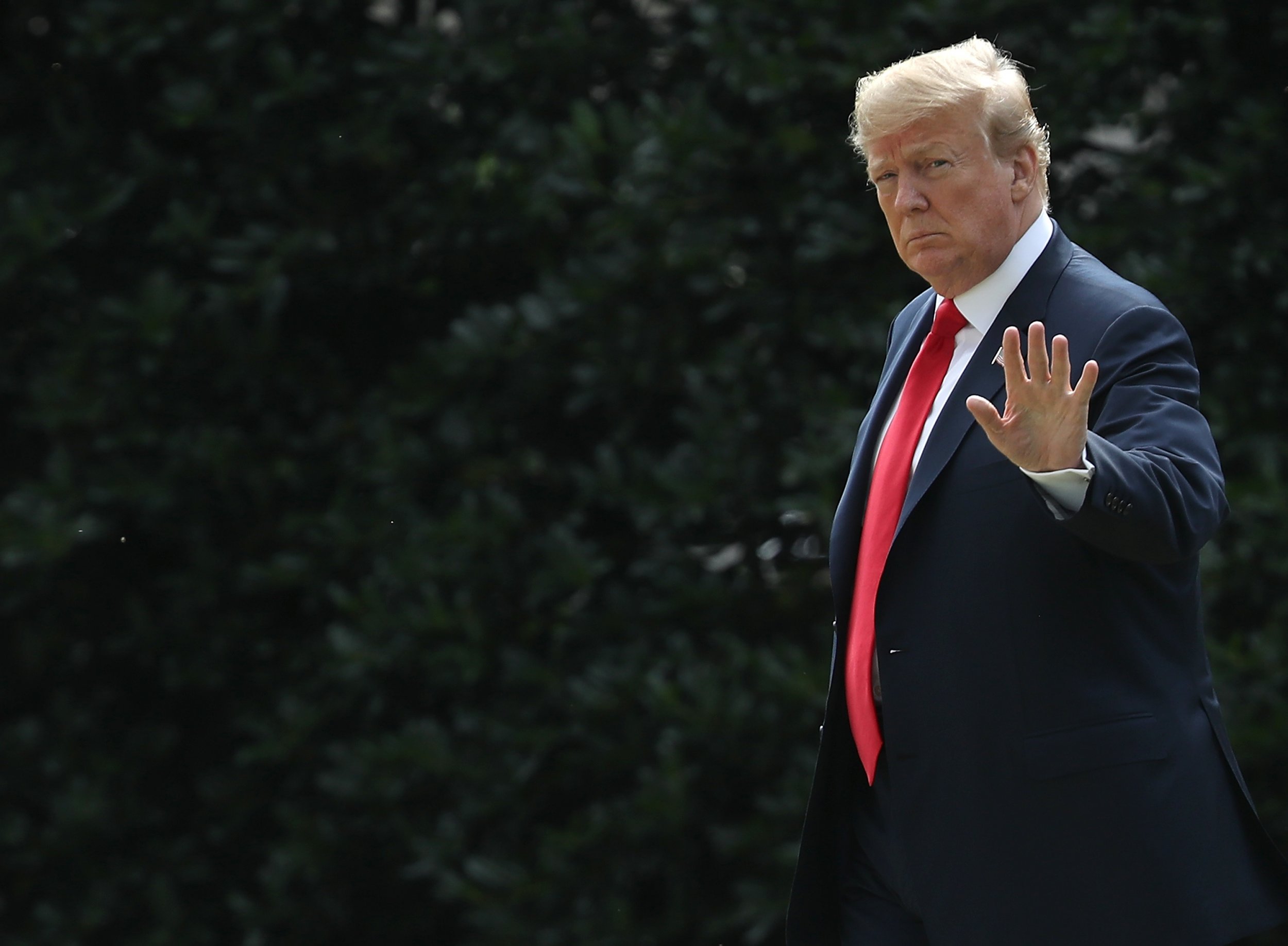 The next Congress should have the votes to put a check on President Donald Trump, following this fall's midterm elections, according to the results of a new poll Wednesday that tapped the opinions of voters in three key battleground states.
A majority of registered voters in Arizona and Ohio, as well as a slim plurality in Florida—all states that Trump won in 2016—said they'd use their midterm vote to send a message that Congress needed more Democrats to counter the president, according to the NBC News and Marist College poll.
In Arizona, 52 percent of polled registered voters said they'd use their vote to send a message that more Democrats were needed to rein in Trump. In Ohio, it was 51 percent. The results in Florida were a little tighter, with 49 percent of voters saying they favored a Congress that served as a check on Trump, while 40 percent saying they preferred lawmakers who would help him pass his legislation.
The call for more Democrats also appeared to align with Trump's approval ratings in each state. In Arizona, 47 percent disapproved of Trump's perfromance, while 41 percent approved of the president's work in office. Forty-nine percent of Ohio voters disapproved of Trump, while 42 percent approved. Of the three states, Florida showed the strongest support for the president, with 45 percent of voters approving and 46 percent disapproving.
Trump won all three states in the 2016 election, which gave him 58 of the 270 electoral votes he needed to get to the White House.
The poll results from Ohio were especially striking, where less than two years ago Trump won 51.3 percent of the vote, beating Hillary Clinton by 8 percent.
The margins of victory in Arizona and Florida were far slimmer. Trump claimed 91,000, or 3.5 percent, more votes than Clinton in Arizona, and more than 110,000, or 1.2 percent, in Florida.
The new poll results also contrast with Trump's claim of a "red wave" and warning that Republicans should avoid major legislative efforts on immigration until after the midterms.
"Republicans should stop wasting their time on Immigration until after we elect more Senators and Congressmen/women in November. Dems are just playing games, have no intention of doing anything to solves this decades old problem. We can pass great legislation after the Red Wave!" the president tweeted Friday.
The poll was conducted from June 17 to 22, and included 839 registered voters in Arizona, 947 in Florida and 778 in Ohio.