As Trump Verges on Election Loss, Here's How Celebrities Are Reacting
Joe Biden is on the verge of being announced the president-elect of the United States after making significant gains in Pennsylvania, Georgia and Nevada on Friday.
The historic election has seen an incredibly tight race between former vice president Democratic nominee Biden and the incumbent Republican Donald Trump, with the latter alleging voter fraud took place as his team scrambles to come to terms with what appears inevitable defeat.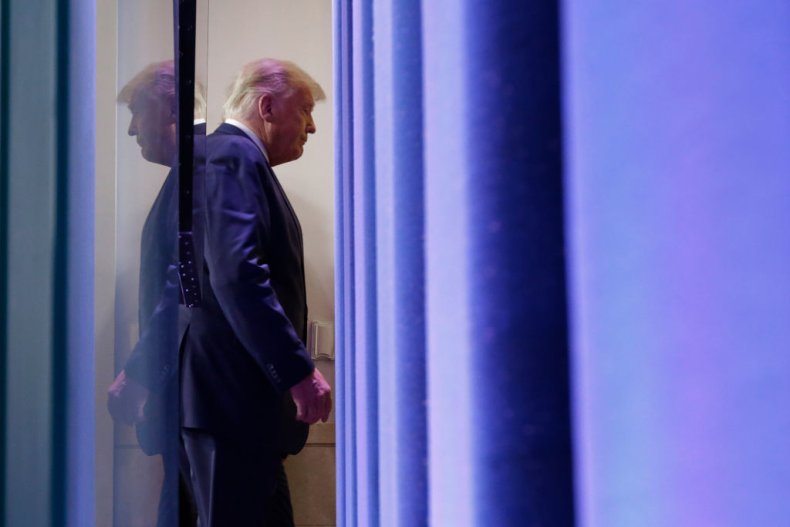 A Biden win in Pennsylvania would give him 20 more electoral college votes to a total of 273, taking him over the line of the 270 needed to win the presidency.
Biden also narrowly edged ahead of Trump in Georgia in the early hours and increased his lead over his Republican rival in Nevada.
As the president's chances of being re-elected are slipping away from him, a notable list of anti-Trump celebrities have been having their say.
"Dear Donald Trump, Please prepare to get out of our house. Sincerely, A majority of Americans," actor and filmmaker Paul Feig tweeted along with a picture of the White House.
Meanwhile, Star Trek actor George Takei tweeted: "Who knew that #Trump2020 was an expiration date?"
Hidden Figures actress Octavia Spencer shared ray Charles' rendition of "America the Beautiful."
"#StaceyAbrams #JamesClybourn all poll workers, those tallying the vote and to everyone who voted this is for you," she tweeted.
Zach Braff, Wesley Snipes and John Boyega all shared hilarious memes and reaction pics:
Star of HBO's Euphoria Zendaya simply said: "Letsss goooooo," along with a gift of a blue Power Ranger.
While Kumail Nanjiani urged pollsters to call Biden's victory already.
"CALL IT! THIS IS DONE!" he said.
"Waking up to PRESIDENT BIDEN and VICE PRESIDENT HARRIS!!!!!" Gabriell Union celebrated. "Yessssssss!!! So happy, so proud and so ready to get right back to work! No let up!"
Little Fires Everywhere actress Kerry Washington tweeted: "Y'all. On the third day. Democracy has risen."
In an earlier tweet, she wrote: "Crying tears of gratitude. THANK YOU. To voters. To the counters. To the organizers. To the volunteers. And to democracy. We have work to do. No doubt. But let's celebrate our wins. It will help to sustain us. Thank you God."
Despite Biden's significant gains, Trump's campaign is defiantly insisting the race for the White House is not over.
Matt Morgan, the Trump 2020 campaign's general counsel, said in a statement: "Biden is relying on these states for his phony claim on the White House, but once the election is final, President Trump will be re-elected."