Donald Trump Said He'd Donate $1 Million If Elizabeth Warren Took DNA Test to Prove Native American Ancestry. She Just Did
Senator Elizabeth Warren, a possible candidate for president in 2020, on Monday released a DNA analysis that showed "strong evidence" of Native American ancestry, at least partially refuting a common attack line from President Donald Trump.
Trump frequently referred to Warren as "Pocahontas" in the past and intimated that she gained advantages from falsely claiming Native American heritage. In a DNA analysis released on her website, together with a video, Warren strongly refuted both allegations.
In the video, Warren talks to Carlos Bustamante, a professor of genetics at Stanford University who conducted the DNA analysis. "Now, the president likes to call my mom a liar," Warren says. "What do the facts say?"
Bustamante responds, "The facts suggest that you absolutely have a Native American ancestor in your pedigree."
"While the vast majority of the individual's ancestry is European, the results strongly support the existence of an unadmixed Native American ancestor in the individual's pedigree, likely in the range of 6-10 generations ago," the report read.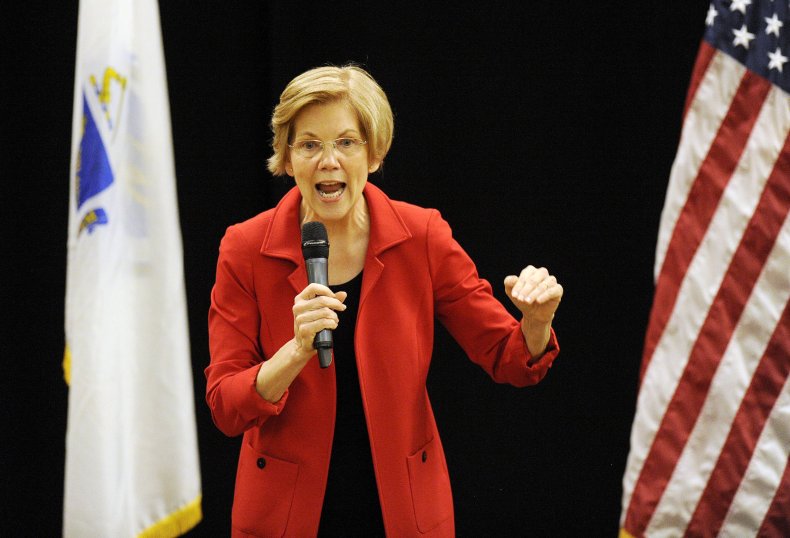 Along with the DNA analysis, Warren conducted and published interviews with those who had hired her for teaching jobs at five academic institutions.
"The people who recruited Elizabeth to her teaching jobs, including Ronald Reagan's former Solicitor General, all confirm: they hired her because she was an award-winning legal scholar and professor and they were unaware of her family's heritage," read part of the new "Heritage" section of the senator's website.
At one of Trump's speeches last July, the president said he would donate $1 million to the charity of the senator's choosing if she took a DNA test "and it shows you're an Indian."
In a tweet Monday, Warren addressed that pledge.
"By the way, @realDonaldTrump: Remember saying on 7/5 that you'd give $1M to a charity of my choice if my DNA showed Native American ancestry?" she wrote. "I remember – and here's the verdict. Please send the check to the National Indigenous Women's Resource Center."
Asked by reporters ahead of a flight to Flordia about his pledge to donate the money, Trump falsely denied ever doing so.
"I didn't say that—you better read it again," he claimed.
In a gaggle with reporters Monday morning, counsel to the president Kellyanne Conway played down the report.
"I haven't looked at the test," Conway said. "I know that everybody likes to pick their junk science or sound science depending on the conclusion, it seems, some days. But I haven't looked at the DNA test, and it really doesn't interest me."
Trump's attacks on the senator from Massachusetts have increased as she is increasingly seen as a likely challenger to the Republican in 2020. Warren's responding directly to Trump will likely provoke further talk that she plans to make a bid for the Democratic nomination.
Update: This story has been updated to include a comment from President Donald Trump.