Elon Musk's Rocket Booster Landing Earned Praise From President Donald Trump
During a cabinet meeting Thursday morning, President Donald Trump took the opportunity to discuss the strides private space exploration companies have made when it comes to the science of launching rockets.
The president mentioned Elon Musk, the CEO, founder and lead designer of SpaceX, which successfully launched one of Musk's Tesla vehicles into space with one of SpaceX's space suits onboard last month. The sports car was sent on its way during the test launch of the Falcon Heavy rocket, the newest and most powerful rocket in service in the world. Each launch of the Falcon Heavy costs $90 million, according to SpaceX.
Thursday morning, Trump said, "NASA's making tremendous strides and using a lot of private money, a lot of people that love, they love rockets—and they're rich, so they're going to be a little less rich probably but a lot of rockets are going up."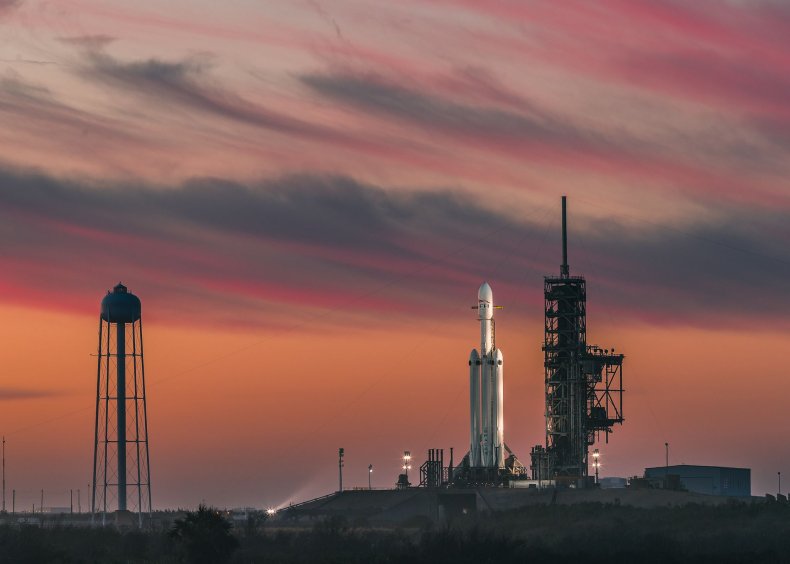 But Musk's main goal for acquiring wealth is only to make humans an interplanetary species. "I really don't have any other motivation for personally accumulating assets, except to be able to make the biggest contribution I can to making [humans] multiplanetary," Musk said during a technical presentation at the International Astronautical Congress in 2016. Musk's estimated net worth was $20.6 billion Wednesday, more than six times the net worth of President Trump, according to Forbes.
Trump said he was more impressed by the first stages of the SpaceX rockets returning to Earth than he was with the launch of the Falcon Heavy itself. "They came back without wings, without anything, they landed so beautifully," Trump said about the rocket boosters. Reusing the rocket booster helps SpaceX save a significant amount of money each launch.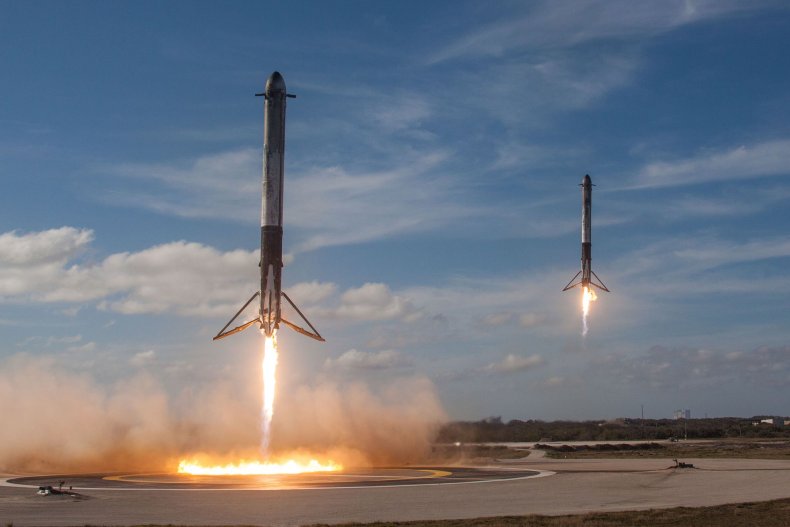 Musk, formerly a member of Trump's advisory councils, did not respond to the mentions of praise on Wednesday. He instead sent a series of tweets asking the president about regulations around trade with China, especially when it comes to the rules and regulations around vehicles. Musk is also the founder and CEO of Tesla, the electric car company.
​