Donald Trump Shares Passionate Kiss With Boris Johnson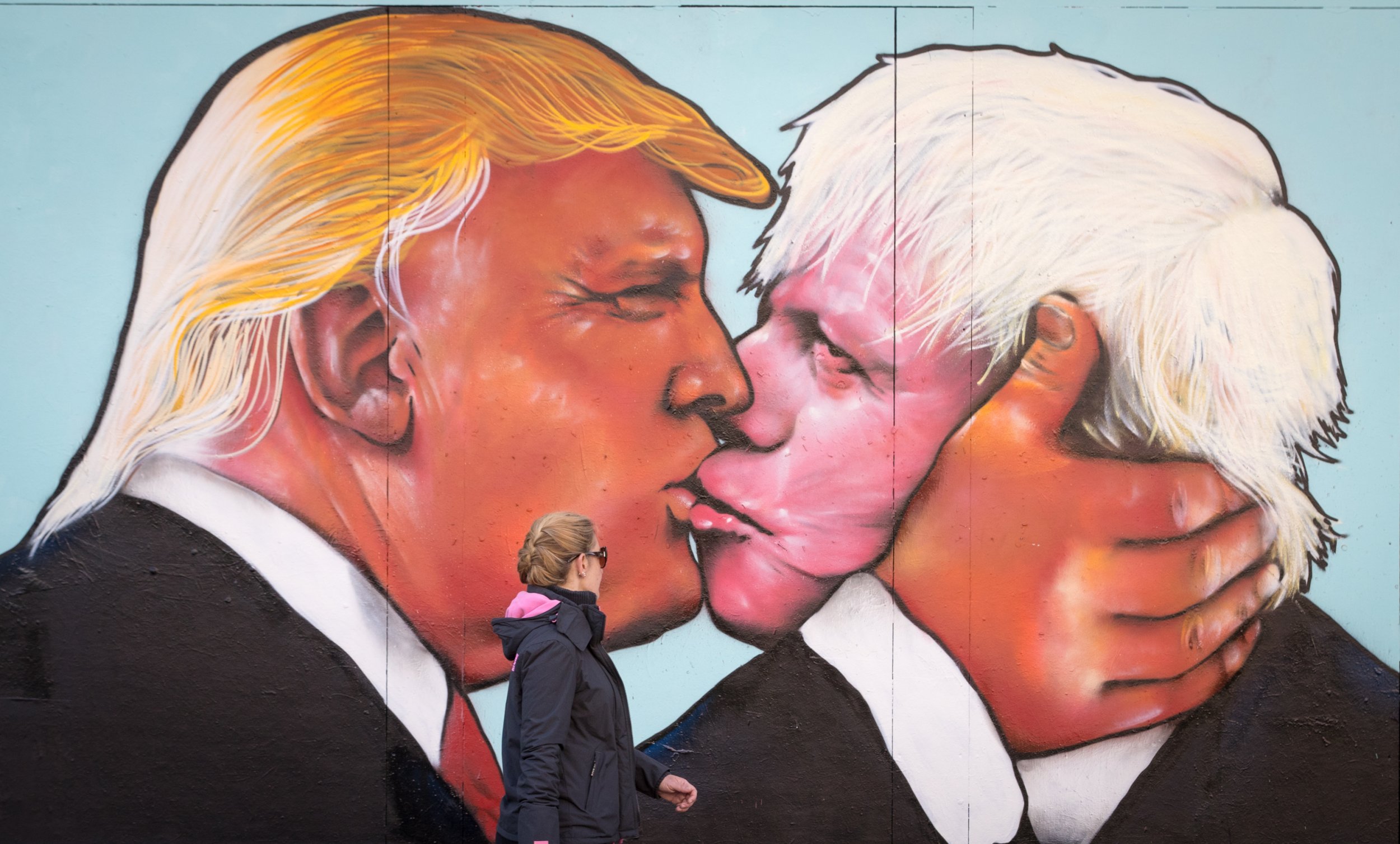 A mural of Donald Trump kissing Boris Johnson while caressing his face has appeared in Bristol, England.
Commissioned by pro-EU group We Are Europe, the tender moment—named "The Kiss of Death"—has been painted on a derelict building by a group of local artists.
The couple appears above a slogan encouraging people to register to vote on June 23.
The painting is reminiscent of the 1979 photo of former Soviet leader Leonid Brezhnev and East German Chancellor Erich Honecker, which can be seen today in graffiti form on the Berlin Wall.
A spokesman for We Are Europe said: "One of our campaigners is from Bristol and came up with the idea. We are being playful with the idea that this what our future could look like—unless people vote."