Who Is More Powerful? France Can Take Leadership Role as America Retreats, Say Organizers of New Forum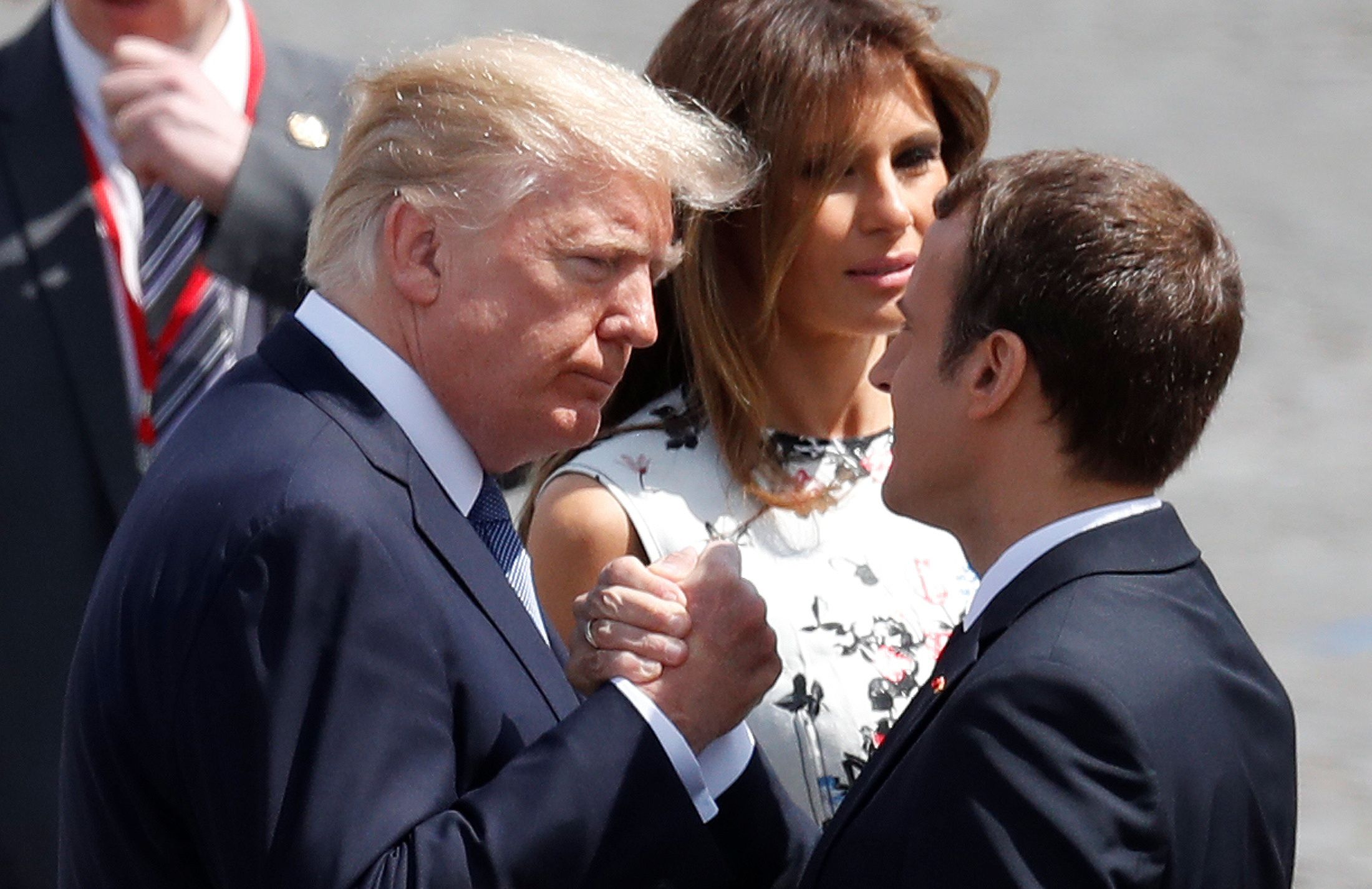 Donald Trump's isolationist policy on climate change and other issues has opened a gap in global leadership that Emmanuel Macron's France could help fill, according to the co-founder of a new international forum.
Richard Attias, co-founder of the Global Positive Forum, a new gathering of global business, civil and political leaders launching in Paris on September 1, tells Newsweek: "[Macron] is a brand because he's carrying a lot of values, which are: being audacious, being courageous."
"Maybe we are wrong," he continues, "but the public opinion thinks that he is a doer and he will be a game changer. And they don't expect that from [the] United States of America."
Attias points to American positions "on climate change, and this policy of closing borders and being very tough with visa[s], for a country which was perceived as very open and very generous and very welcome.
"So people now are hoping that maybe France will adopt the same attitude of openness."
The forum, which has Macron's backing, is the joint brainchild of Attias and French economist and political adviser Jacques Attali. The September event will bring together more than 1,200 "activists, political and economic decision-makers, entrepreneurs, NGOs, non-profit organizations, representatives of civil society, scientists, artists, academics and students."
The forum aims to develop ideas for reforms in policy areas like climate change and access to education that will then be presented to Macron at the second annual meeting in 2018. The organizers say the event is operating under Macron's "patronage."
"The event...will be the starting point for a participatory global debate," a launch release said. "Civil society, companies and individuals will be called upon to take part and come up with realistic solutions to create the conditions for a better world for future generations."
Attali tells Newsweek: "People want to think positive, and they see France as a place to think positive." Asked if Macron's victory in the elections in May over far-right candidate Marine Le Pen had contributed to this, he said, "Of course, it is one dimension," but Attali added that the election outcome was a result of France's positive outlook, rather than a cause.
The comments come after an influential annual survey of global soft power, published earlier this month by the PR agency Portland Communications, saw the U.S. fall to No. 3, while France rose to first place. "The Trump administration's drive to put America first has left America isolated," the study's authors said at the time.
Attias, who worked with Bill Clinton on the first Clinton Global Initiative, draws a parallel between Macron and the former president. "When I met President Clinton after he left office," Attias says, "when he was running the Clinton foundation and thinking about what to do, I told him: 'Mr President, you are a brand.'"
"And at that time only two leaders were seen and perceived as a brand; President Clinton and President [Nelson] Mandela…. Today, President Macron is a brand."