Donald Trump, Emmanuel Macron Handshake: French Leader's Strong Grip Leaves Mark at G7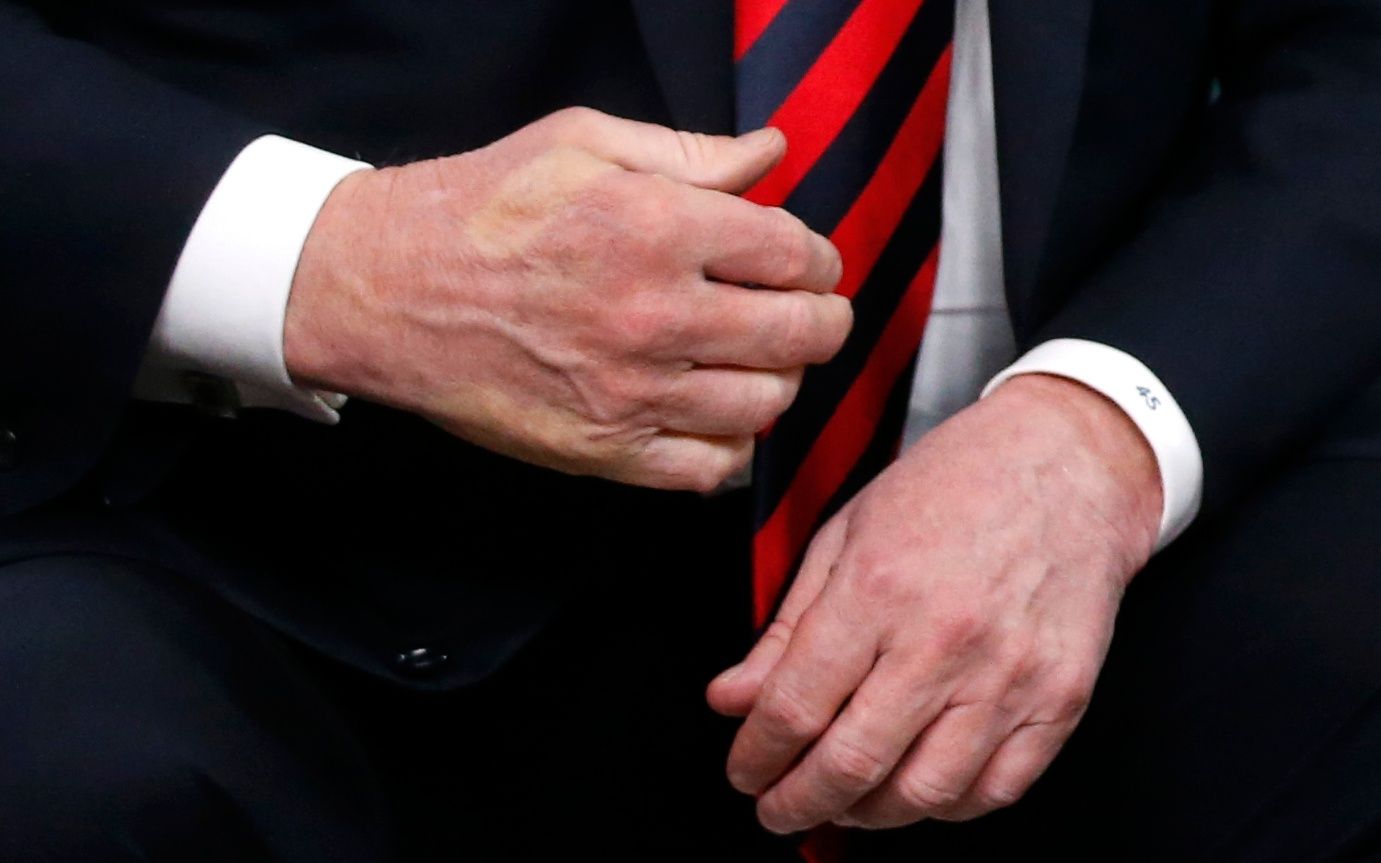 When French President Emmanuel Macron met his American counterpart, he certainly knew how to make an impression.
Macron has said how unhappy he is with U.S. President Donald Trump's move to slap tariffs on steel and aluminum imports and tear up a nuclear deal with Iran. Along with other G7 leaders, he also was not terribly pleased with Trump's view that Russia should be readmitted to the global order's top table.
So at the G7 in Charlevoix, Quebec on Friday, some were speculating whether when he shook Trump's hand with a grip so firm the U.S leader was left with white marks, he was showing how he really felt.
Before the world's media, the pair used all the expected diplomatic niceties, with both describing how progress had been made on trade talks.
In footage of the pair, Trump said of Macron: "Arm wrestling, he would be very, very tough. He's my friend, we have had a great relationship from the very beginning".
What followed was not arm wrestling, but was certainly a hand tussle. Straight from the alpha male playbook, Macron first gripped Trump above the elbow, offered his hand palm up and then they pumped hands for several seconds.
He then held on to Trump, and pulled his hand towards him, forcing the U.S President, who is 30 years his senior, to break it off.
A photograph taken shows just how tight the handshake was, with Trump's hand left with a white mark. Later on, they shook hands again, but this time it was a lot softer.
The whole interaction was not as long as the epic 25-second handshake when Trump visited Paris last Bastille Day when it appeared that Trump simply would not let go. Awkward handshakes are nothing new for Trump, just ask British Prime Minister Theresa May, Supreme Court Judge Neil Gorsuch and many more.
When May first visited the White House, he gripped her hand as they went down a slope. He was also very forceful when he shook the hand of the Japanese Premier Shinzo Abe at the White House in June 2017.
But Canadian Prime Minister Justin Trudeau was more than a match for Trump in his first meeting with the U.S. President.
However, German Chancellor Angela Merkel did not get a response when she asked Trump for a handshake at the White House. "Maybe next time," he replied.