Climate Change: Trump Opens Door to Rejoining Paris Accord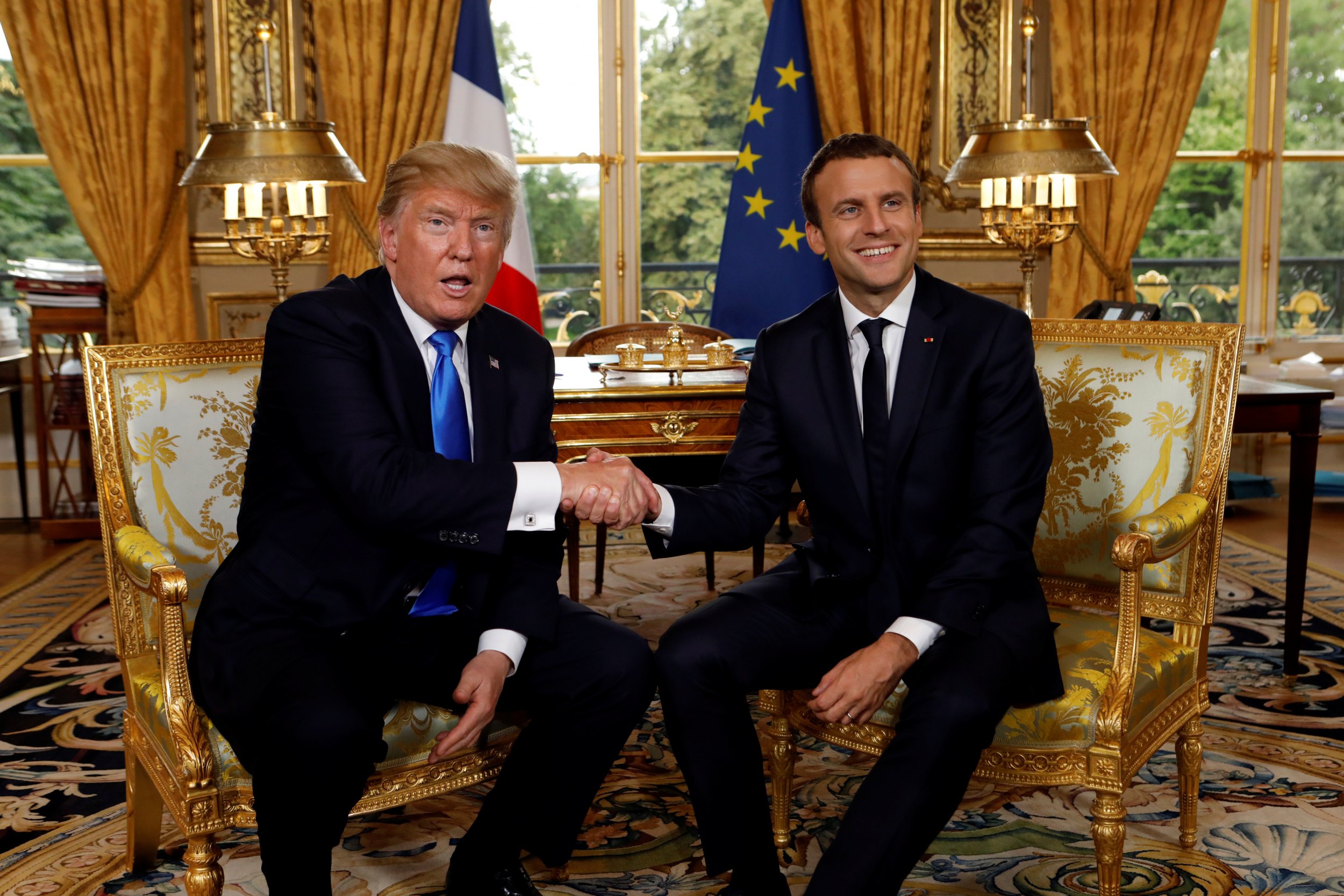 President Donald Trump appeared to open the door to rejoining the Paris climate accord during a press conference with French President Emmanuel Macron on Thursday.
In reply to a question from a French journalist on whether the U.S. president might change his mind on a June decision to withdraw America from the landmark climate agreement, Trump said: "Something could happen with respect to the Paris accord, we'll see what happens."
"We will talk about that over the coming period of time, and if it happens that'll be wonderful and if it doesn't that'll be OK too. But we'll see what happens," Trump continued.
At the G-20 summit on Sunday, Macron said he hoped to persuade Trump to change his mind, but he acknowledged on Thursday that the U.S. president had not changed his position.
"We have a number of disagreements which are in particular due to the commitments taken by President Trump during his election campaign," Macron said, in response to the same journalist, reaffirming his own commitment to the accord.
But, Macron said, disagreements over climate policy should "absolutely not" hamper collaboration on issues where their views are more closely aligned, such as security cooperation.
Some of Macron and Trump's previous encounters have been tense. During the President's first visit to Europe in May, the pair engaged in a handshake that was almost pugilistic in its intensity. Macron later said he had intended the forceful greeting to be symbolic of standing up to Trump.
At a G-7 summit during the same trip, Macron also snubbed Trump, heading toward him during a meet and greet, only to swerve aside at the last minute and greet German Chancellor Angela Merkel instead.
But on Thursday the pair were keen to present a warm and united front. Macron and Trump will dine Thursday evening at the Restaurant Jules Verne in the Eiffel Tower, along with their wives. Macron said that it would be a "dinner between friends," while Trump said the two men had a "good friendship."
Tomorrow, Trump will watch the Bastille Day celebrations in the city, which also commemorate the 100-year anniversary of America's entry in World War I.
"When the French people rose up and stormed the Bastille, it changed the course of human history," Trump said. "Our two nations are forever joined together by the spirit of revolution."