Donald Trump has formally endorsed Lisa Murkowski's top primary challenger in the 2022 Alaska Senate race.
In a statement released Friday, the former president said Kelly Tshibaka has his "Complete and Total Endorsement" and that he looked forward to campaigning on her behalf.
"Lisa Murkowski is bad for Alaska," the statement read. "Her vote to confirm Biden's Interior Secretary was a vote to kill long sought for, and approved, ANWR, and Alaska jobs. Murkowski has got to go! Kelly Tshibaka is the candidate who can beat Murkowski—and she will."
Trump praised Tshibaka as a "fighter who stands for Alaska values and America First. She is MAGA all the way, pro-energy, strong on the Border, tough on Crime and totally supports our Military and our great Vets. Kelly is a powerful supporter of the Second Amendment and JOBS!"
The endorsement is proof Trump intends to make good on his promise to primary Republicans who criticized him or challenged his policies during his four years in the Oval Office.
The former president has already endorsed former White House aide Max Miller in a primary challenge to Representative Anthony Gonzalez of Ohio. Gonzalez was one of 10 House Republicans to vote for Trump's impeachment. Trump will hold his first post-White House rally in Ohio at the end of the month to support Miller.
Murkowski slammed Trump after the January 6 insurrection at the U.S. Capitol and was one of the first Republicans in Congress to call for him to resign.
"I want him to resign. I want him out. He has caused enough damage," Murkowski told the Anchorage Daily News.
Murkowski has held her Senate seat since 2002. Tshibaka, Alaska's administration commissioner, launched her candidacy in March.
Tshibaka said in a Twitter post that she was "honored and grateful" to have Trump's support.
"President Trump won Alaska by double digits twice because his leadership and policies made him the best president our state has ever known," Tshibaka said in a statement. "He knows our Alaska values, knows that we must be free to tap into our vast natural resources, and knows that we ought to be able to chart our own course without constant, authoritarian interference from Washington, D.C."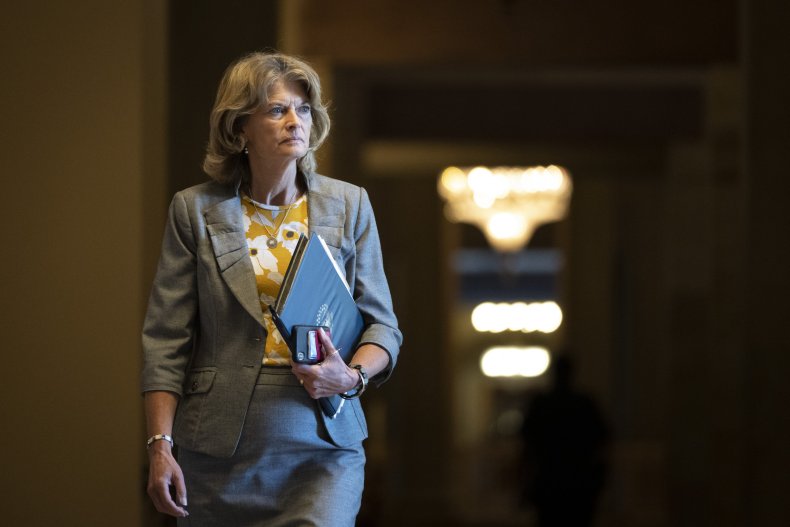 As he left the White House on January 20, Trump vowed he'd be back "in some form" and that "the movement we started" was just beginning.
Since then, his political action committee—the Save America PAC—has made endorsements in several U.S. Senate, House and statewide races across the country. Filings with the Federal Election Commission show the committee ended 2020 with $31 million in cash on hand.
Earlier this year, Trump told Newsmax that every Republican running for office wants his endorsement "because if they don't get the endorsement they're not going to win. For the most part, they're not going to win."
Newsweek has reached out to Murkowski's office for comment on Trump's endorsement but didn't receive a response before publication.
Update (6/18/2021, 4:35 p.m. Eastern): This story has been updated with a statement from Tshibaka.