Donald Trump Endorses Susan Wright, Wife of Congressman Who Died of COVID
Donald Trump endorsed Susan Wright, who is running in the special election for North Texas' Congressional District 6, after her husband died from COVID-19.
The former president wrote in a statement released Monday: "Susan Wright will be a terrific Congresswoman (TX-06) for the Great State of Texas. She is the wife of the late Congressman Ron Wright, who has always been supportive of our America First Policies. Susan will be strong on the Border, Crime, Pro-Life, our brave Military and Vets, and will ALWAYS protect your Second Amendment. Early voting is NOW underway—and the Special Election takes place on Saturday, May 1st. Get out and VOTE! Susan has my Complete and Total Endorsement!"
In response to the endorsement from Trump, Wright told Newsweek via email, "I'm truly honored to be endorsed by President Trump, and I'm so proud to be the only candidate in this race President Trump trusts to be his ally in our fight to Make America Great Again."
Her statement continues: "I'm looking forward to going to D.C. as the Congresswoman from the Sixth District of Texas to represent the America First agenda that President Trump successfully championed every day: securing the border, defending the Second Amendment, and protecting life."
Wright issued a similar response that she published to her Twitter account. She is the widow of the late Rep. Ron Wright, who died from COVID-19 in early February.
Trump's endorsement comes just before the special election that was prompted after the death of Wright's husband.
The special election in Texas's sixth Congressional District includes 11 Republican candidates, 10 Democrats, one independent and one Libertarian.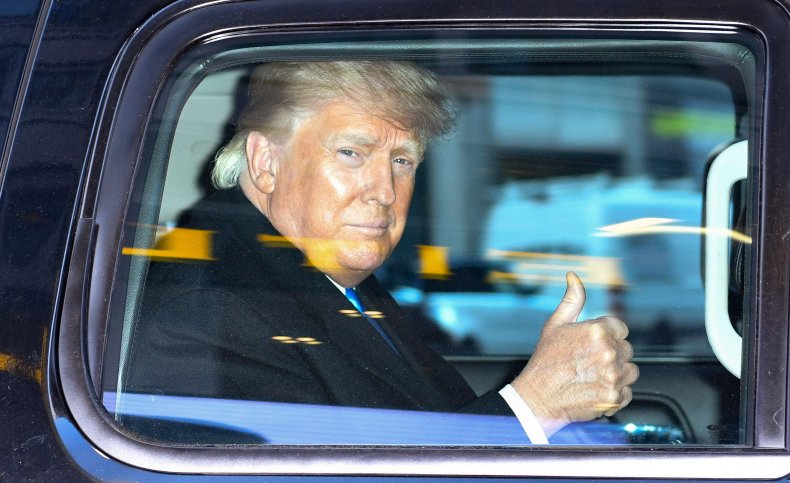 While Trump endorsed Wright on Monday, the 11 Republican candidates in the special election include two that worked under the former president's administration. Brian Harrison served as the chief of staff at the U.S. Department of Health and Human Services under Trump's administration, and Sery Kim worked in the Small Business Administration while Trump was president.
To underline his time in the Trump administration, Harrison has campaigned as an "America First" candidate. His campaign website states that he was "recruited by the Trump administration to deliver the AMERICA FIRST agenda," and also includes a picture of him standing next to the former president.
The special election in Texas's Congressional District 6 will take place on May 1. Early voting in the special election began last week and will end on Thursday.
Newsweek was directed to Trump's statement after reaching out for further comment.