Donald Trump Says the EU Is 'Wonderful'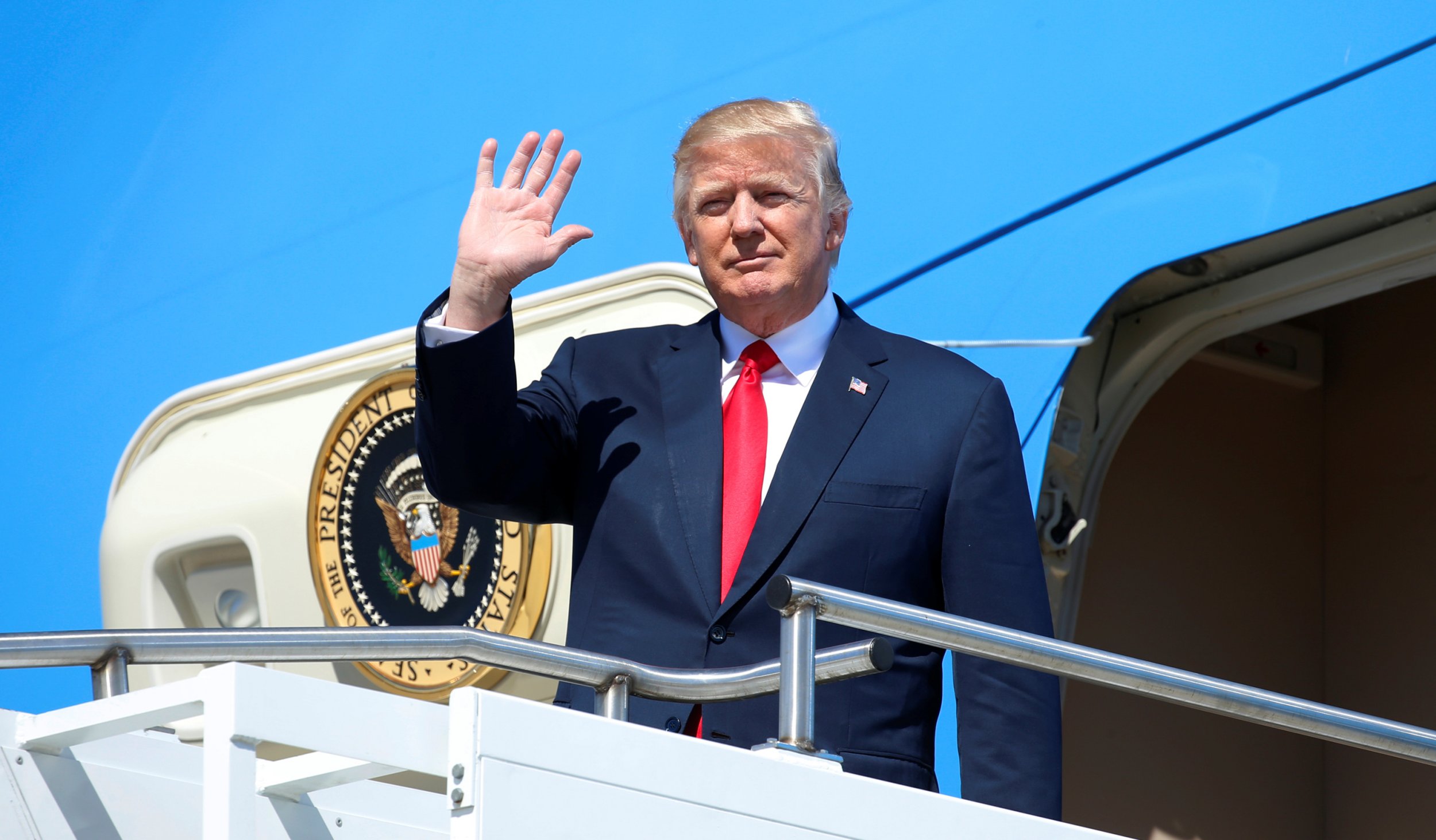 U.S. President Donald Trump has affirmed his commitment to the European Union despite his support for Britain's exit, saying he thinks the bloc is "wonderful."
In an interview with Reuters, Trump said that he backed the union's existence. "I do, sure. I have very good relations with the EU. But I thought that the U.K. would pull out of Brexit and I was right," Trump said, "But the EU, I'm totally in favor of it. I think it's wonderful, if they're happy. If they're happy — I'm in favor of it."
The comments come after much evidence of Euroskepticism in the Trump administration.
White House Chief Strategist Steve Bannon has expressed anti-EU opinions in the past, telling a conference in 2014 that "people, particularly in certain countries, want to see the sovereignty for their country, they want to see nationalism for their country. They don't believe in this kind of pan-European Union," in remarks reported by BuzzFeed.
Trump, meanwhile, enjoys a friendship with Nigel Farage, the former UKIP leader and one of the union's fiercest critics. He also spoke in favor of Brexit last year.
And Ted Malloch, the political scientist under consideration for a role as Trump's ambassador to the EU, has sparked concern in Brussels with a series of interviews highly critical of the euro currency.
Trump's comments come after his Vice President Mike Pence also sought to reassure Brussels in a visit earlier this week.
"Today is my privilege on behalf of President Trump to express the strong commitment of the United States to continue cooperation and partnership with the European Union," he said in a speech on Monday.