Donald Trump Says He's 'Excited' About China Giving Drug Dealers the Death Penalty, Falsely Claims U.S. Just Gives Them Fines
President Donald Trump during a press conference to declare a national emergency at the southern border Friday said he is "excited" about China giving the death penalty to drug dealers of fentanyl.
Trump talked up the matter and its inclusion in a proposed trade deal between the United States and China.
"President Xi [Jingping] has agreed to put fentanyl on his list of deadly, deadly drugs and it's a criminal penalty, and the penalty is death," Trump said in the Rose Garden of the White House.
"So that's frankly one of the things I'm most excited about in our trade deal," Trump said. "If you want to know the truth, I think there's no more important point."
Trump said he told Xi, "I'd love you to declare it a lethal drug and put it on your criminal list," and that China's criminal list is "much tougher than our criminal list."
In the United States, Trump said, a drug dealer gets "a thing called, 'How about a fine?'"
Trump claimed that Xi said "No, no, no" to having a drug problem in China due to its death penalty for peddling drugs.
Trump's statement misleadingly suggested that drug dealers convicted in the U.S. only get "a fine." Penalties for drug dealing typically go beyond heavy fines, often including lengthy prison sentences.
Friday was not the first time Trump had praised China for its policy of capital punishment for drug dealing. He offered very similar comments in December.
"One of the very exciting things to come out of my meeting with President Xi of China is his promise to me to criminalize the sale of deadly fentanyl coming into the United States," Trump tweeted at the time. "It will now be considered a 'controlled substance.' This could be a game changer on what is ... considered to be the worst and most dangerous, addictive and deadly substance of them all."
Trump also tweeted that "if China cracks down on this 'horror drug,' using the death penalty for [fentanyl] distributors and pushers, the results will be incredible!"
In a rally in Pennsylvania in March, Trump floated the idea of giving the death penalty to drug dealers in the U.S. by saying it has been effective in China.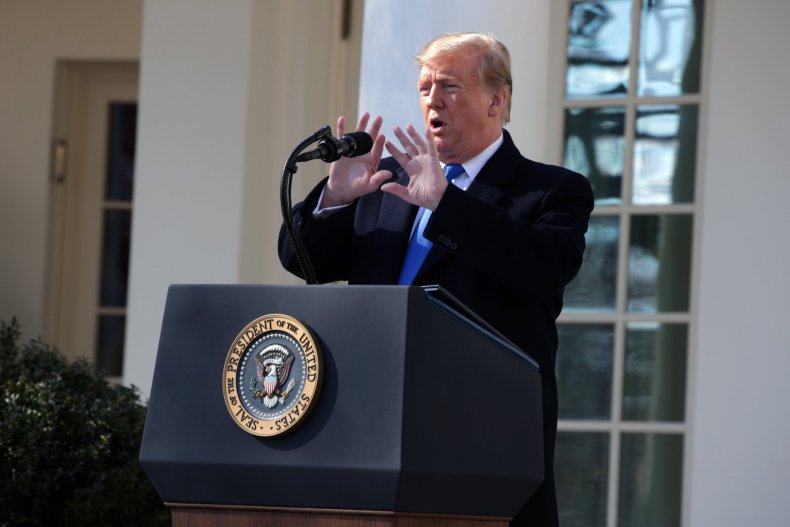 Ironically, Trump late last year signed a bipartisan criminal justice reform bill to do away with sentencing crackdowns from the 1990s, championed by his son-in-law and senior White House adviser Jared Kushner.