Trump Wants Death Penalty for Drug Dealers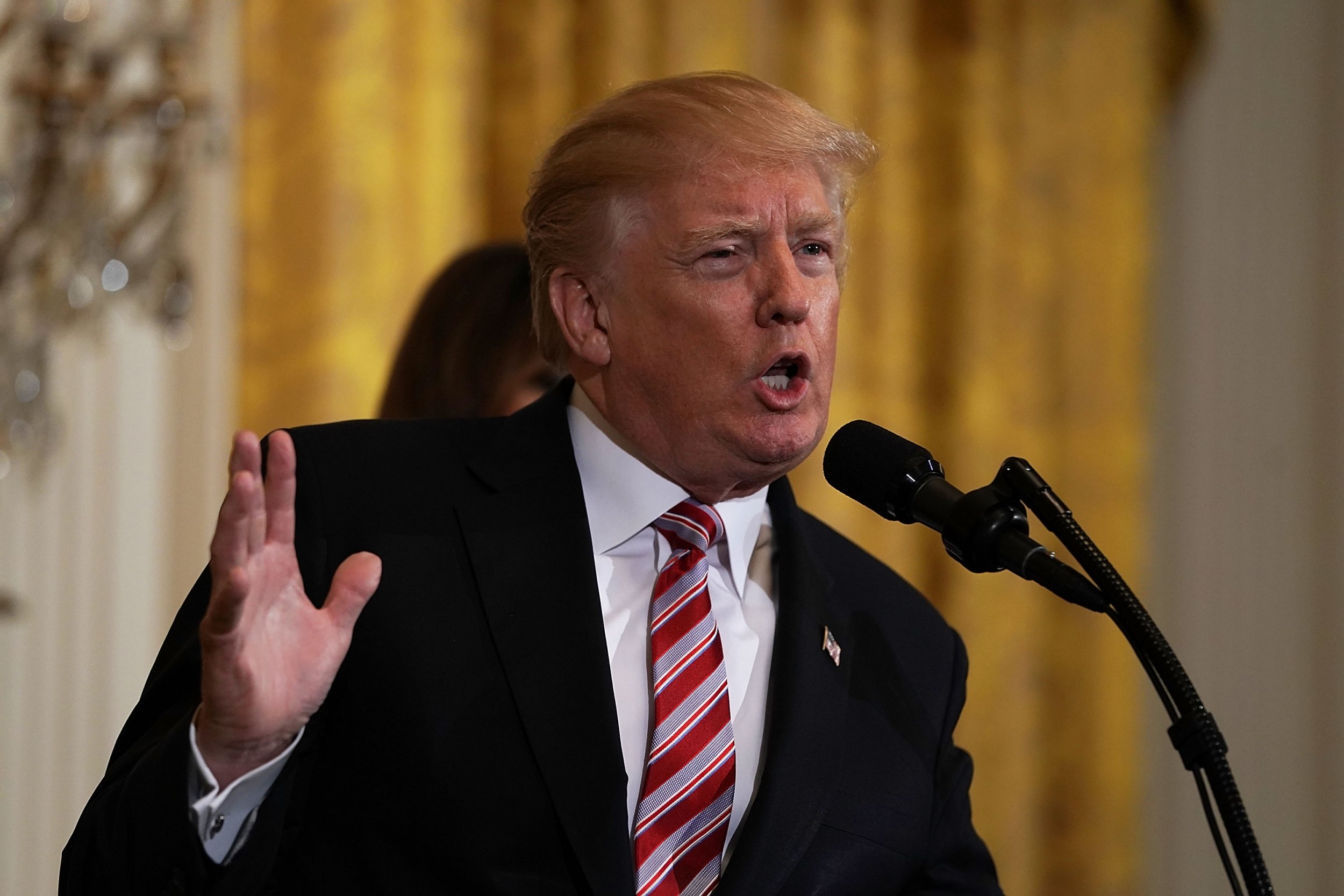 President Donald Trump appears to want to take a leaf out of the Philippines' book, mulling the idea of bringing in a mandatory death penalty for drug dealers.
An exclusive report from Axios quoting five people who have discussed the matter with the president, claims Trump has mentioned the subject on a number of occasions.
"He often jokes about killing drug dealers... He'll say, 'You know the Chinese and Filipinos don't have a drug problem. They just kill them,'" a senior official told Axios.
Another source told the publication that the president did more than joke about the topic; while Trump has previously said he believes Philippines president Rodrigo Duterte is doing an "unbelievable job on the drug problem," Business Insider reported.
"He says that a lot," a source who has discussed the matter with the president told Axios of Trump's suggestion to execute drug dealers.
"He says, 'when I ask the prime minister of Singapore do they have a drug problem [the prime minister replies,] 'No. Death penalty','" the source added.
But despite the president telling friends he would "love" a law that permitted him to execute drug dealers, he does not believe it such a law would be passed.
However, the president may support other harsh penalties for drug dealers, including bringing in a five-year sentence for anyone caught with two grams of the synthetic drug fentanyl; a sentence that is now applied to those caught with 40 grams of the drug.
White House counselor Kellyanne Conway has said Trump's plans for harsher penalties would find support, although she said the execution idea is an example of his thinking in terms of drug dealers who are responsible for thousands of deaths.
"There is an appetite among many law enforcement, health professionals and grieving families that we must toughen up our criminal and sentencing statutes to match the new reality of drugs like fentanyl, which are so lethal in such small doses," she told Axios.
"The president makes a distinction between those that are languishing in prison for low-level drug offenses and the kingpins hauling thousands of lethal doses of fentanyl into communities, that are responsible for many casualties in a single weekend," she added.