Donald Trump: Expand Nukes Until 'World Comes to Its Senses'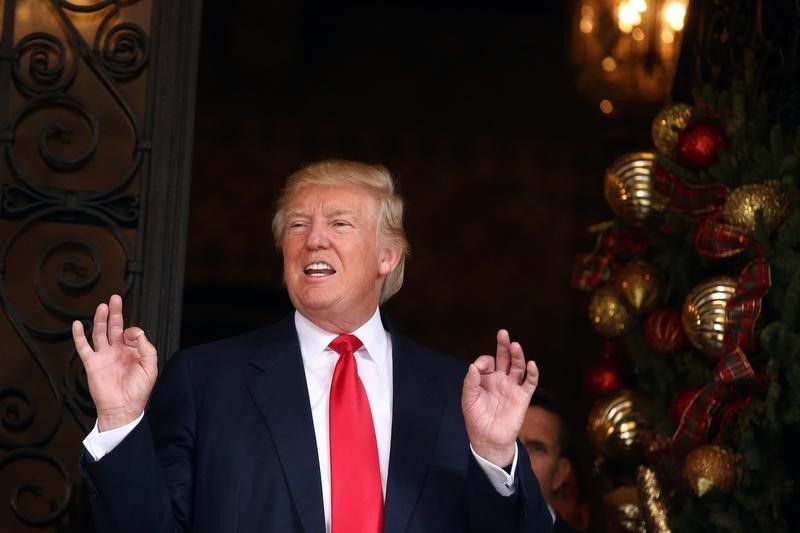 U.S. President-elect Donald Trump called on Thursday for the country to expand its nuclear weapons capabilities until the world "comes to its senses"—a signal he may support costly efforts to modernize the aging U.S. nuclear arsenal.
During the next decade, U.S. ballistic missile submarines, bombers, and land-based missiles—the three legs of the nuclear triad—are expected to reach the end of their useful lives. Maintaining and modernizing the arsenal is expected to cost at about $1 trillion over 30 years, according to independent estimates.
"The United States must greatly strengthen and expand its nuclear capability until such time as the world comes to its senses regarding nukes," Trump said in a post on Twitter.
Trump, who is at his Florida resort for the Christmas holiday, gave no details about what prompted his tweet. Representatives for his transition team did not immediately respond to a request for comment.
Trump, who won election on Nov. 8 and takes office on Jan. 20, campaigned on a platform of building up the U.S. military, but also pledged to cut taxes and control federal spending.
Trump met on Wednesday with a dozen Pentagon officials involved with defense acquisition programs, as well as the chief executives of Lockheed Martin Corp and Boeing Co, the country's two largest defense contractors.
Trump said he talked with the CEOs about lowering costs for two high-profile programs: Lockheed Martin's F-35 fighter jets and Boeing's replacement 744-8s for the presidential Air Force One plane.
Defense stocks were little changed after Trump's tweet, but shares of small uranium miners including Uranium Resources Inc and Uranium Energy Corp rose sharply.
Donald Trump: Expand Nukes Until 'World Comes to Its Senses' | World