Donald Trump Takes Aim at F-35, the 'Plane That Ate the Pentagon'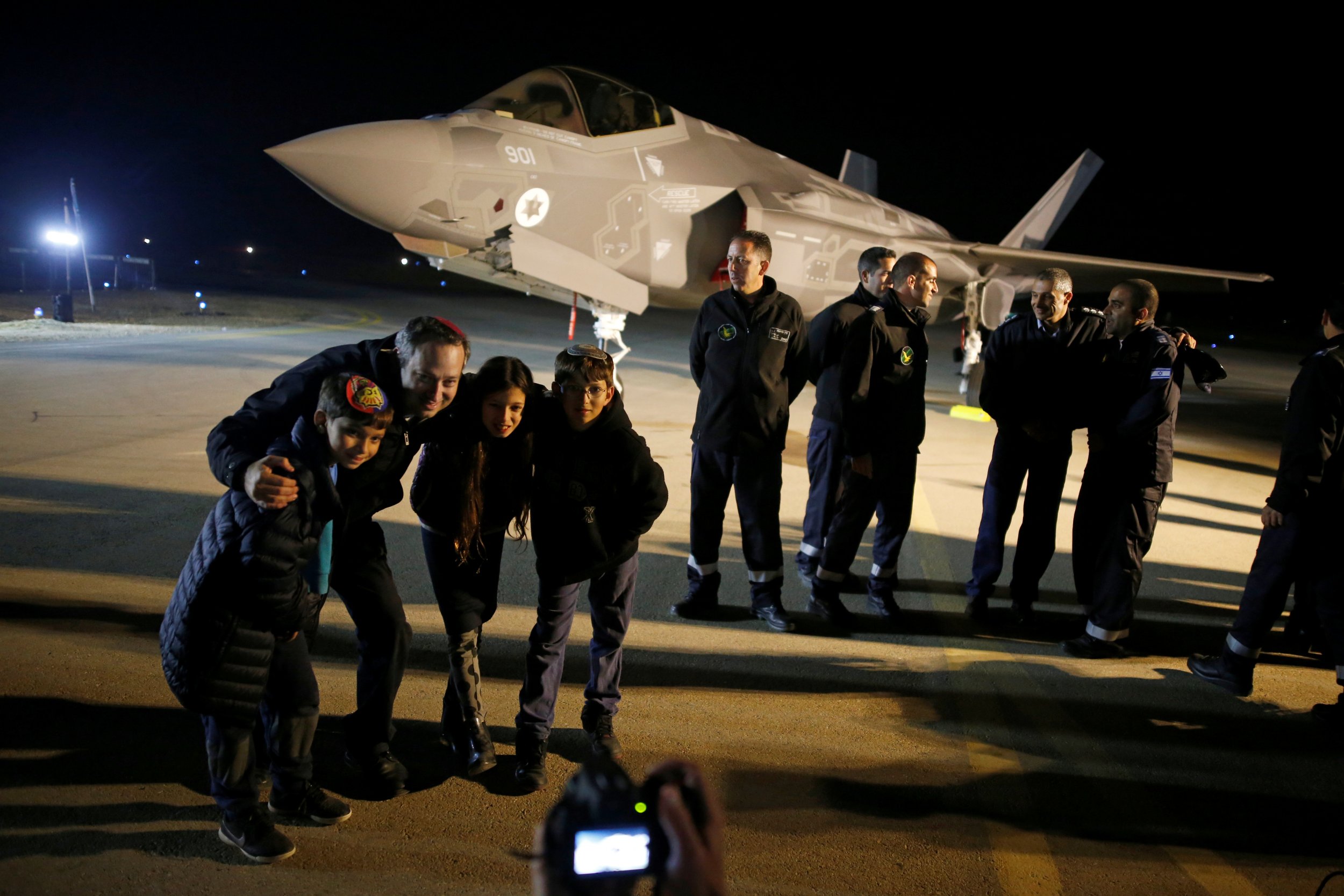 Days after taking aim at Boeing's plans for a new Air Force One, President-elect Donald Trump has made the F-35 weapons program his next target. Following the Boeing comments, analysts had predicted Trump would next take on the F-35, given his promises to curb government spending.
On Twitter on Monday, Trump said that the F-35 program's cost "is out of control" and that "billions of dollars can and will be saved" after his inauguration in January.
The comments appear to be his first public ones on the subject since October 2015, when he said in an interview with Hugh Hewitt, "They're saying it doesn't perform as well as our existing equipment, which is much less expensive. So when I hear that, immediately I say we have to do something, because, you know, they're spending billions. This is a plane. There's never been anything like it in terms of cost."
Related: Donald Trump wants to cancel the order of Boeing's Air Force One; could the F-35 be next?
The plan to build the jets, also known as the Joint Strike Fighter program, has been underway since 2001, when the U.S. government selected Maryland-based security and aerospace company Lockheed Martin to manufacture the aircraft. Lockheed Martin began delivering the jets in 2011, and 11 foreign countries now participate in the program or purchase aircraft from those that do.
The U.S. Department of Defense plans to buy more than 400 of the jets over the next five years, according to Reuters. Those purchases will cost around $40 billion. Government-spending watchdogs and lawmakers have criticized the program and its price tag, calling it "the plane that ate the Pentagon." In April, Senator John McCain, chairman of the Senate Committee on Armed Services, called it "both a scandal and a tragedy with respect to cost, schedule and performance."
In response to Trump's comments, Lockheed Martin defended the F-35s and their cost. "We welcome the opportunity to address any questions the president-elect has about the program," Jeff Babione, executive vice president and general manager of the F-35 program for Lockheed Martin, said Monday in a statement. "Lockheed Martin and its industry partners understand the importance of affordability for the F-35 program."
Government-spending watchdogs praised Trump for confronting the costliness of the F-35. "President-elect Trump is very right to be skeptical of these programs," says Dan Grazier, a fellow at the Project on Government Oversight, a watchdog group. "The defense industry and the Pentagon does not have a very good track record for making deliveries on time or on budget, so it's interesting to see somebody coming in with kind of a fresh perspective."
Members of Stop the F-35 Coalition, a Vermont-based group, also support Trump's comments. "President-elect Trump raises serious concerns about the F-35 program that many of us have had for years," Eileen Andreoli, a member of the coalition, says by email. That group in particular takes issue with the basing of the jets at a National Guard station in Vermont, which Andreoli says is "within densely populated residential neighborhoods."
Though Trump vows to save billions on military spending, he has also promised to increase the size of the military. His campaign plan called for 350 new naval ships and 1,200 new fighter aircraft.
Grazier says it's possible to increase the size of the military without increasing spending. "National security is not like chopped liver—you can't buy it by the pound. So just because you increase your military spending doesn't mean that you get a better military or a more effective military."
The Israeli Air Force expected to receive two of the jets on Monday.
Read more from Newsweek.com:
- Donald Trump takes to Twitter, calls for canceling Boeing's deal for Air Force One
- More bad news for the F-35, the plane that ate the Pentagon
- The Pentagon will buy 404 Lockheed Martin F-35 jets over the next five years