Trump Facebook Propaganda Pages With Millions Of Users Run by 'Elderly Woman' in Ukraine Who Learnt Everything From Scratch
Provocative pro-Donald Trump Facebook pages that had a bigger reach than The New York Times and The Washington Post combined, were run in Ukraine by a team of three people who did not speak fluent English and included a 13-year-old girl and an elderly woman, it has been reported.
This week, Facebook removed these pages with names like "I Love America" and "Cute or Not" which pushed pro-Trump content to millions of users on the social media site for violating its policies "against spam and fake accounts."
However for the last two years, the pages were seen by millions of unsuspecting Americans, drawn to viral content produced in part by the Russian-based Internet Research Agency (IRA) which was at the center of a report into Moscow's interference in the 2016 U.S. election.
Memes that had featured during the 2016 campaign on the now discontinued "Being Patriotic" page, re-emerged on the "I Love America" page, which had 1.1 million followers and over the last three months, got more social media engagement than USA Today.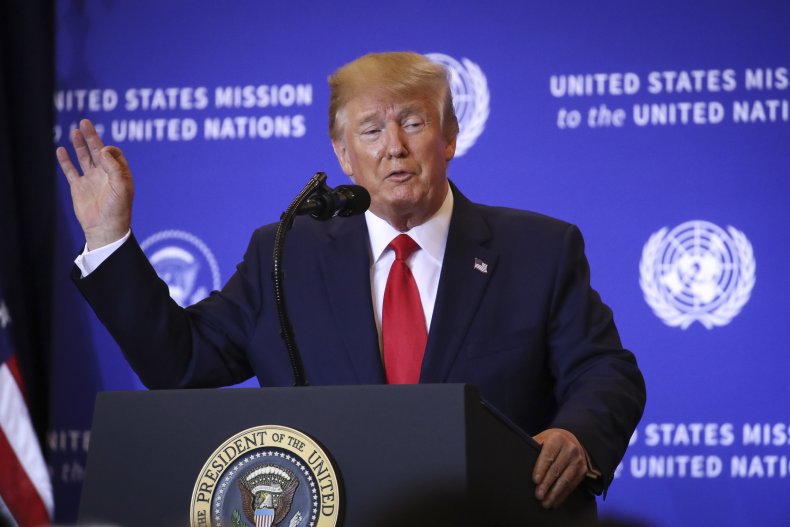 These included a meme this week with the caption: "political storm of Republicans vs Democrats, Us vs Them..will decide the fate of our great nation! Vote Red, vote Trump!"
The investigative website Popular Information uncovered the scheme, tracing it to Ukrainians Andriy Zyuzikov and his former business partner Andriy Tkachenko, who said that the aim was financially and not politically motivated. There is no indication that any foreign government was involved.
It started in 2017 when Zyuzikov registered a website once linked to the "I Love America" page. He turned over the technical operation to Tkachenko, with whom he later fell out because Zyuzikov did not want to promote politicians.
They started posting about Trump because of "virality," with Zyuzikov telling Popular Information "if crocheting advice would give the same virality, then the page would be inundated with precisely those posts."
Meanwhile Tkachenko told Popular Information that by posting incendiary pro-Trump memes on Facebook, where it is difficult to turn audience into cash, users would be encouraged to visit its website, where the content could be monetized through the Google's ad network.
Surprisingly for such huge pages pages that generated so much engagement, Tkachenko said the operation was very small and included his teenage daughter.
"She is 13 years old, I teach her, and I believe that these skills will help her in the future."
"There were only three admins running the whole American farm. And these are ordinary people who don't even speak English to the fullest extent."
Tkachenko said that, "an elderly woman with disabilities" ran the "I Love America" page, and he had "taught her everything from scratch."
Key to the operation was using other people's content, which was collected by its internal service. Posts only had to be slightly changed to avoid Facebook down-ranking the content for not being original.
This could be done by changing "the picture slightly" or coming up with "a new description."
He said he signed a deal on video advertising with an American partner and estimated that at full capacity, he could generate $500,000 a month.
The case has echoes of a scheme uncovered in 2016 in which a network of hundreds of websites which pumped out false viral stories, often supporting Trump, was run from Macedonia by a group of teenagers and young men.
Mark Zuckerberg said in 2018 that he would not allow the social media giant he founded to be used for interference in elections.
After taking down the pages, Facebook told Newsweek that there is no evidence of state actors and that it had assessed it to be a spam network posting old and clickbait content.
It said that it has built "transparency tools to enable external researchers and the public to flag potentially suspicious activity to us so we can investigate and take action when we find violations."
Nathaniel Gleicher, Facebook's Head of Cybersecurity Policy, said: "We removed a number of these pages and accounts for violating our policies including against spam and fake accounts. We're continuing to investigate and will take action if we find them."