Half of Americans Think Donald Trump Will Be Remembered as a 'Failed' President
Fifty percent of Americans believe history will judge Donald Trump as a "failed" president, according to a new USA Today/Suffolk University Poll.
The poll of 1,000 registered voters, carried out December 16-20, found stark partisan divides in attitudes towards Trump's presidency, with many Republicans saying the president should not concede to President-elect Joe Biden.
Asked to evaluate how history would judge Trump's presidency, 16 percent said he would be seen as a "great" president—while half of respondents predicted he would be remembered as a "failed" president. Thirteen percent termed him a "good" president, 16 percent a "fair" president, while five percent were undecided.
Survey respondent Babette Salus, 60, a Biden voter and retired attorney from Springfield, Illinois, told USA Today she felt Trump's presidency had been characterized by self-interest.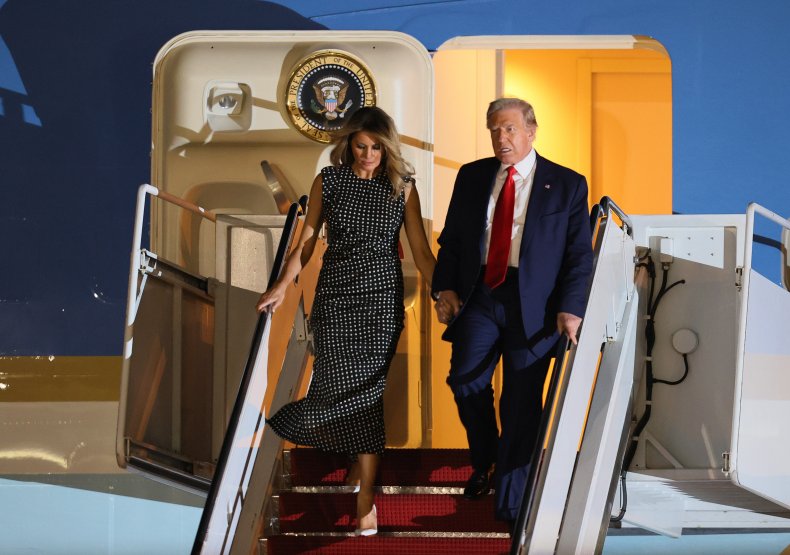 "The last four years have been lacking in compassion and empathy, lacking in anything other than advancing the personal interests of President Trump and his friends and allies and family. There have probably been worse presidents, (but) I'm not sure there has been a worse one in my lifetime," she said.
However, David Cheff, 73, a Trump voter from Jacksonville, Florida, said history would judge Trump favorably.
"I'll tell you what, 50 years out, Trump will be much better regarded than he is at the current time," Cheff said, adding: "Trump will look decent, for sure."
Trump's ratings compare starkly with Barack Obama's upon leaving office in 2016. A poll conducted by USA Today/Suffolk Poll then found 18 percent of Americans believed Obama would be remembered as a "great" president and 32 percent as a "good" one, with only 23 percent saying he would likely be thought of as "failed."
Respondents to this year's poll ranked Donald Trump's greatest achievement as the economy, followed by foreign policy and his leadership in general. Among Democrats, 50 percent replied "none" to the question, with his economic record, cited by 22 percent, coming second.
The poll found Americans believed Trump's greatest failure to be his leadership in general, then his record on race relations—among Republicans his inability to "drain the swamp" came top.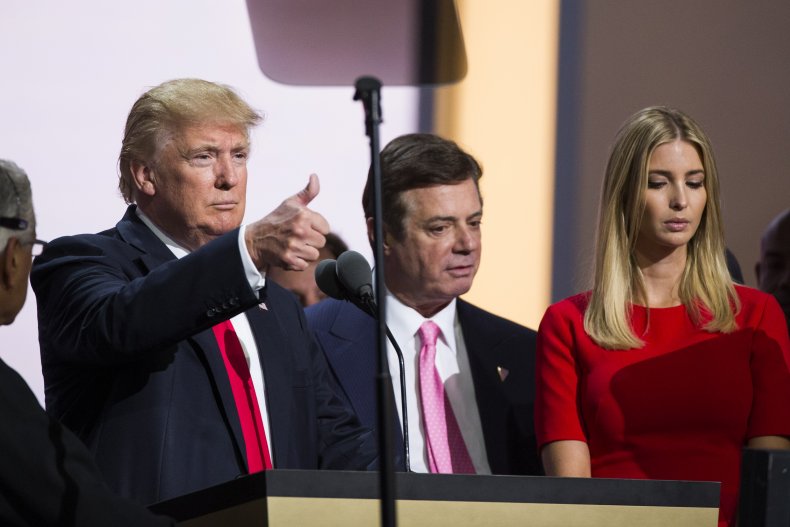 The poll also uncovered concern about Trump's potential actions in his last days in office. Respondents were particularly concerned with his use of presidential pardons.
Sixty-two percent surveyed replied it would be an abuse of power for Trump to pardon himself before leaving office, while 25 percent said it would not. However, among Republicans, 56 percent said they saw no problem with the course of action, saying it would be an appropriate use of power.
By 58-29 percent, respondents felt it would be an abuse of power to issue a significant number of pardons for his family, aides and other associates.
The poll was conducted ahead of President Trump issuing a number of pardons to allies including Paul Manfort, Roger Stone, and Jared Kushner's father Chuck Kushner so gives a sense of how America will react to this news.
The poll revealed the extent of division across party lines in attitudes towards Trump and his political actions. Respondents said by 70-26 percent that following the Electoral College's recent vote, Trump should finally concede the election. However, Republicans said by 57-37 percent that he shouldn't concede.
Doubt over the legitimacy of Biden's win was also expressed. While 62 percent believe he was elected fairly, compared to 37 percent who think he wasn't, 78 percent of Republicans said they did not believe the result was legitimate. With more than a third of the respondents saying Biden's win was illegitimate, the president-elect may face problems unifying a divided country.
Asked about the task facing Biden, Salus replied: "I think the No. 1 thing he needs to be able to do is unite Americans to move forward. I think if he does that, everything else would probably fall in place OK."
Looking ahead to 2024, 71 percent of Republicans said they would vote for Trump if he was the party's candidate, with 16 percent saying they would consider it. Just 10 percent said they would not vote for him.