Trump Is a 'Terrible CEO' and his 'Decomposing' Presidency is Running America 'Into the Ground,' Republican CNN Host Says
Conservative CNN Host S.E. Cupp has blasted President Donald Trump, pointing out that he'd be considered a failure as a CEO and arguing that his "presidency is decomposing before our very eyes."
Speaking on her Saturday television program S.E. Cupp Unfiltered , the host pointed to a slew of high profile resignations, foreign policy blunders, allegations targeting numerous entities associated with the president, a slowing stock market and the government's weekend shutdown just before the holidays, despite bipartisan congressional support for a funding bill that would have averted the crisis.
"It's not a wonderful life for President Trump," Cupp quipped, in an apparent reference to the popular Christmas classic film It's a Wonderful Life. "In fact, the past several weeks have been nothing short of a nightmare for him," she said.
Pointing to the resignation of Defense Secretary General Jim Mattis, Cupp said this was "arguably the most significant blow" to Trump's presidency. She pointed out that the general's announcement followed that of Interior Secretary Ryan Zinke, who was facing significant allegations of mismanaging government funds. Cupp pointed out however, that Mattis's decision left "zero ambiguity" as to the motivation behind his decision, as his resignation letter pointed to Trump's controversial announcement that troops would be withdrawn from Syria and Afghanistan.
The "move put Trump at odds not only with Secretary Mattis, but with all his foreign policy advisers," Cupp explained. "When your only supporters on foreign policy are Rand Paul and Vladimir Putin, you know you're probably doing it wrong," the host argued.
On top of the highly criticized troop withdrawal, Cupp pointed to the stock market's recent nosedive. The Dow Jones just had its worst week since the 2008 financial crisis. "The sudden market volatility is in part the result of uncertainty created by the president's trade policies as well as his inability to play political chess with Democrats and avoid a shutdown," she said.
"If America were a business and the CEO was facing a dozen criminal and ethics investigations, multiple members of his inner circle had gone to jail, he was making rash decisions that prompted his top advisers to quit in protest and the company had to temporarily shutdown over failed internal business negotiations, what would happen?" the host asked.
"The board of directors might even consider replacing the embattled CEO," she said. "Well, for all his business acumen, it turns out that Trump is a terrible CEO of a truly great company, a company he isn't making great again, but rather, he's running into the ground."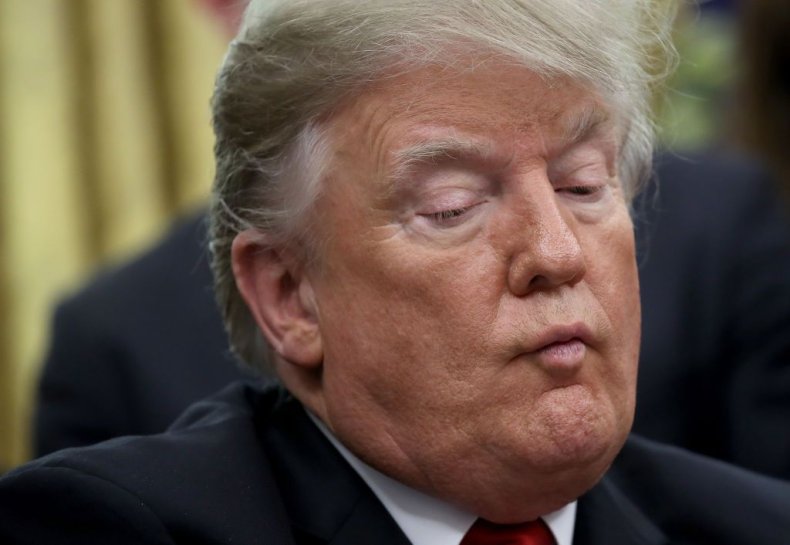 The government officially shut down on Saturday after Trump refused to sign a widely supported bipartisan funding bill that would have staved off the crisis until February, because the budget didn't include $5 billion for his long touted border wall. Analysts have consistently pointed out that the wall would be an ineffective immigration solution for an exorbitantly expensive price tag. With the Senate on vacation until December 27, the shutdown will continue at least through Christmas and thousands of federal of employees will be forced to work without pay.
Trump's surprise decision to withdraw all U.S. troops from Syria and thousand of soldiers from Afghanistan has also led to widespread bipartisan backlash. Although the president has defended the move, arguing without any evidence that ISIS is defeated, Republican and Democratic lawmakers have countered the White House, as have American allies fighting the extremist organization.
Meanwhile, multiple investigations into various Trump entities and the president's current or former associates remain ongoing, with legal experts suggesting the net is closing in on Trump himself.