Trump Invites 'Neglected' Breitbart and Other Conservative Outlets to White House Reception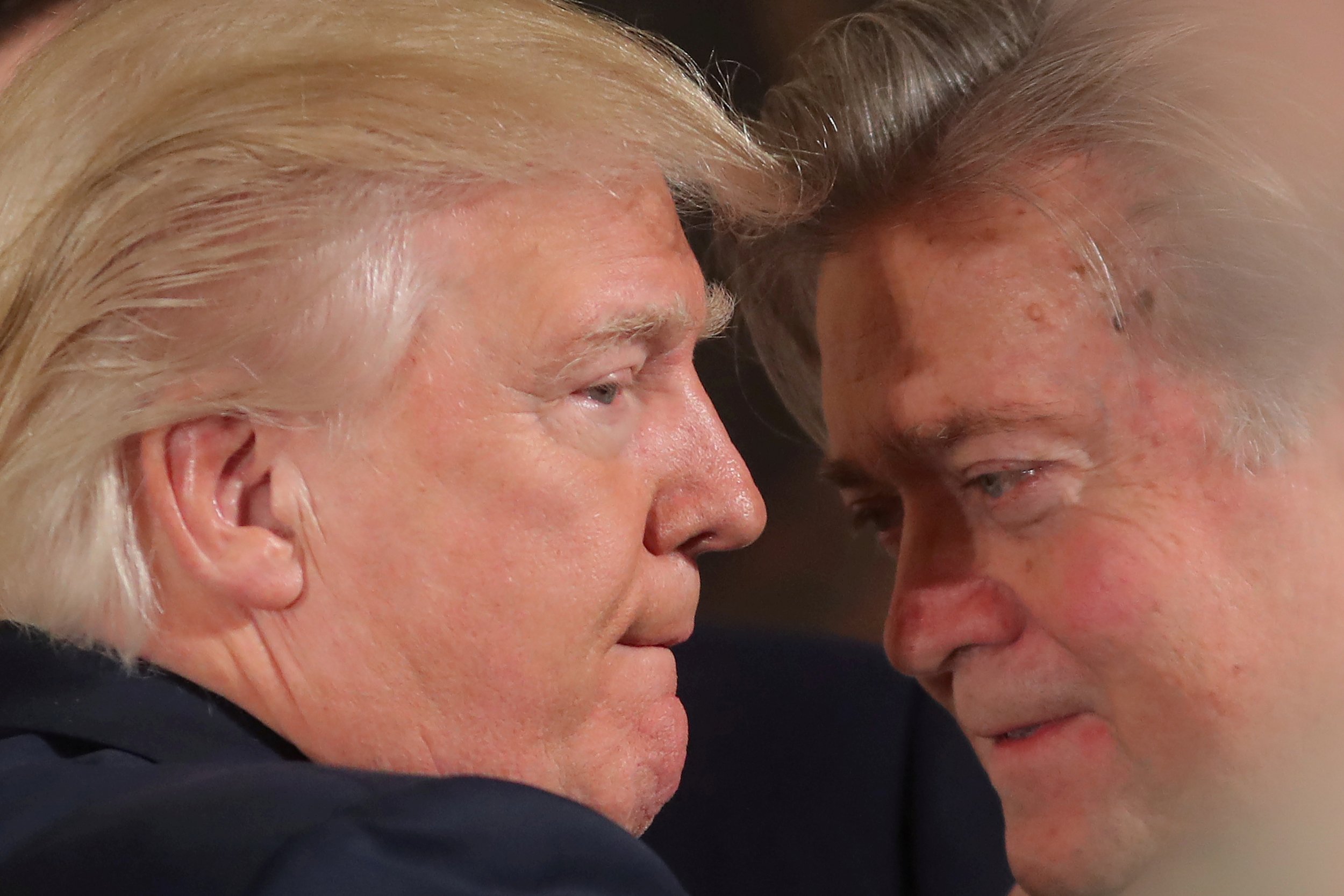 President Donald Trump won't be attending this year's White House Press Correspondents' Dinner, but quietly invited some of his favorite news outlets for a small, private reception Monday ahead of the annual event. The group features some of the farthest right and most nationally recognized conservative media outlets and hosts, while networks such as CNN and MSNBC—which the president has repeatedly condemned throughout his first 100 days for reporting on his approval ratings—were left off the guest list.
Instead, the networks and publications invited to the soiree include sites such as Breitbart and The Daily Caller, often accused of Trump propaganda and fake news during the 2016 election season, as well as headlines like "Birth Control Makes Women Unattractive and Crazy" and "Would You Rather Your Child Had Feminism or Cancer?"
Related: The Not-So-Pretty Art Of Cable News In Trump's America
The event was called to honor right-leaning outlets after "they were neglected the last eight years," Sean Spicer said in an interview Monday.
"They're an important medium to communicate to a massively growing number of Americans who, frankly, have grown tired of mainstream media's coverage," Spicer said. "We've definitely done our fair share of meetings with mainstream reporters. Once in a while it's important to appreciate the folks who have really covered the president fairly and covered a lot of issues ignored by mainstream media."
RELATED: No joke—Trump bows out of White House Correspondents' Dinner
Trump has kept his doors open to the likes of New York Times reporter Maggie Haberman and plenty of other journalists who have published stories critical of his administration, but has continued to slam such legacy publications virtually every single day of his presidency across social media to his millions of followers and supporters. The president tweeted his decision not to attend the upcoming correspondents' dinner in February, writing "I will not be attending the White House Correspondents' Association Dinner this year. Please wish everyone well and have a great evening!"
Meanwhile, most polls show the media is more trusted than the Trump administration—though, if you were to read conservative outlets, you'd probably be convinced otherwise.
The White House has been focused on creating a "more diverse set of media outlets" engaged with the administration since Trump took office, Spicer said. The daily White House press briefing now takes questions from local conservative outlets tuning in via Skype or other video sites, while Breitbart has sometimes gained exclusive access for interviews with Spicer.