Donald Trump Falls Behind Democratic Frontrunners In Key Swing States Of Florida and Michigan: Polls
President Donald Trump is trailing multiple Democratic challengers in two key battleground states, according to a pair of new polls released Wednesday.
A poll of Florida voters shows Trump behind three potential Democratic nominees, while a Michigan polls indicates the president could lose to five potential general election opponents. Trump won both the states by thin margins in 2016 and they are likely to play a crucial role in the upcoming election.
The Florida poll, conducted by Florida Atlantic University, showed Sen. Bernie Sanders topping Trump by a margin of 53 percent to 47 percent. Sen. Elizabeth Warren and former Vice President Joe Biden both had smaller leads of 51 percent against Trump's 49 percent. Sanders was the only Democratic candidate with a lead greater than the poll's 2.6 percent margin of error. Pete Buttigieg tied with Trump at 50 percent. The poll sampled 1,285 voters between January 9 and 12.
The Michigan poll, taken over the same time period by EPIC-MRA, indicated that the president was trailing every potential Democratic challenger offered by the poll. Former New York City Mayor Mike Bloomberg had the largest lead, 49 percent to Trump's 42 percent. Biden registered with 50 percent support in the poll against 44 percent for Trump. Sanders also had 50 percent support, with Trump supported by 45 percent.
Two other potential challengers held leads over Trump that were within the poll's four percent margin of error. Warren led Trump 48-45, while Buttigieg had a lead of 47-43. Unlike the binary choice presented by the Florida poll, the Michigan poll included undecided responses. The options of Buttigieg and Bloomberg resulted in the most undecided responses against Trump, at 10 and 9 percent, respectively. The poll had a sample size of 600.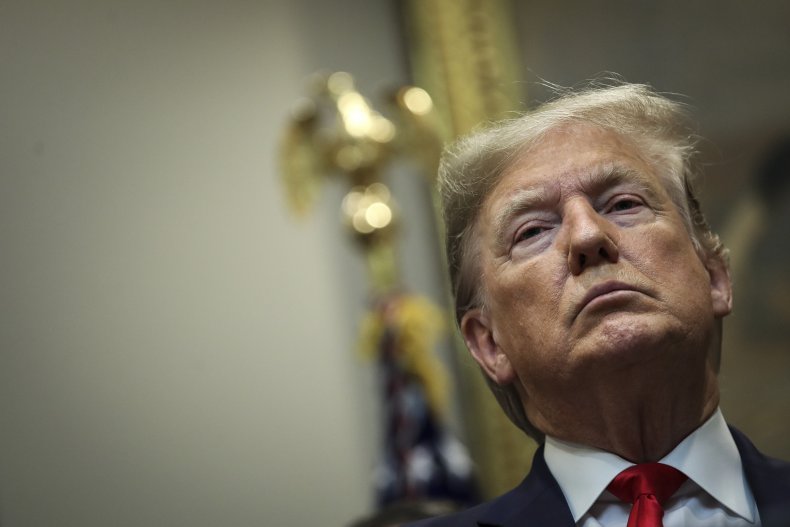 Voters polled in Michigan were also asked whether they would be generally likely to re-elect Trump or vote for his replacement. Forty-four percent responded that they would vote to replace him, while 34 percent stated they would vote for Trump. The poll had a sample size of 600.
The Florida poll also surveyed the state's Democratic primary race. Biden had a large lead in the poll, with 42 percent of respondents preferring the former vice president. Sanders was a distant second at 16 percent support and Warren registered at 10 percent. Nine other candidates had smaller percentages. Although 54 percent of voters said they would stick with their first choice, the poll indicated that 46 percent could change their minds in the primary.
Both Florida and Michigan are expected to be tight races that could ultimately decide the result of the presidential election. Trump won Michigan by less than 11,000 votes in 2016. Democrats had consistently won the state for several decades before that and winning in the upcoming election could go a long way in unseating the president. If Democrats manage to flip Florida, it could present an even bigger problem for Trump, as the 29 electoral votes on offer represent the largest share available for states that are generally considered in contention.
Newsweek reached out to the Trump campaign for comment but did not receive a response in time for publication.