One-Third of Donald Trump's Increasing Number of False Claims Are About the Economy, Jobs or Trade
President Donald Trump has made over 4,000 false claims during his time in office and about a third of them relate to economic issues like trade or jobs.
The president has uttered 1,293 false statements when it comes to things like job growth, trade deals and other economic-related issues, according to an updated study by The Washington Post on Wednesday.
One of the most repeated claims that fact checkers at the Post have deemed untrue is the notion that "we're having a stock market like just about they've never had before." The Trump administration oversaw a rise of $8 trillion in value during the first year of his presidency, but U.S. stock performance was not nearly as good as the United States' foreign counterparts. That misleading boast about historic stock market performance has been made 97 times.
Similarly, Trump has made nearly 30 comments that under his tenure the U.S. has seen the "best economy in the history of our country." But fact checkers say calling his economic growth the best in U.S. history is going too far, citing the growth in parts of the 1960s and 1980s. Plus, while unemployment has continued to decrease, wage growth has stalled.
While boasting of the new Republican tax plan that Congress passed and Trump signed at the end of last year, the president has called it the "biggest tax cut in American history." But an analysis by the Committee for a Responsible Federal Budget found that the tax cut is only about the eighth largest since 1918. The largest tax cut in the country's history actually occurred under Ronald Reagan in the early 1980s.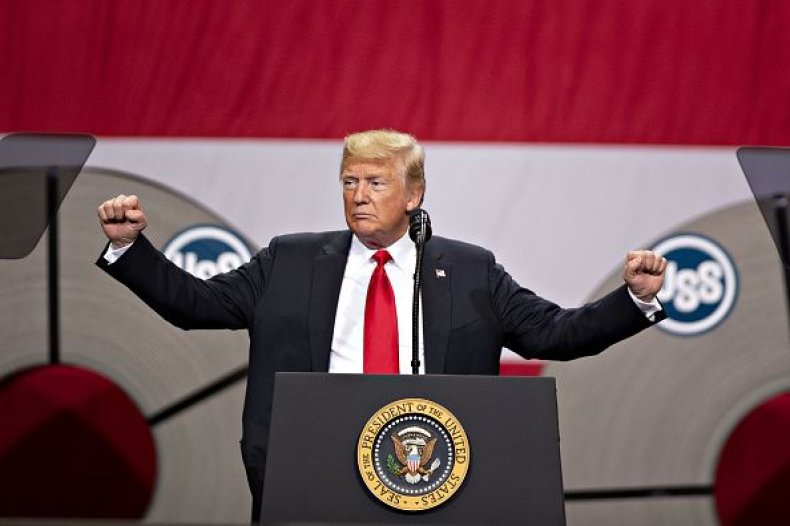 The Post report also found that Trump has made about 432 false or misleading claims about trade in the 558 days he's been in the White House. The president has faced a backlash from Americans and from abroad for imposing trade tariffs on some of the country's biggest allies like Canada, Mexico and the European Union.
Trump defended the tariffs by stating repeatedly that the United States has been treated unfairly in trade dealings, but Bloomberg has determined that the country wins more of the cases it brings to the World Trade Organization, which is far higher than the average of all other nations.
While the report found that nearly a third of all the president's false comments were economic-related, some of the other issues that Trump either gets wrong completely or misleadingly exaggerates deal with issues of immigration and the issues of Russian interference and possible collusion.