Donald Trump and Family Will Likely Be Part of Conspiracy Case as Mueller Investigation 'End Game' Nears, Says Former Federal Prosecutor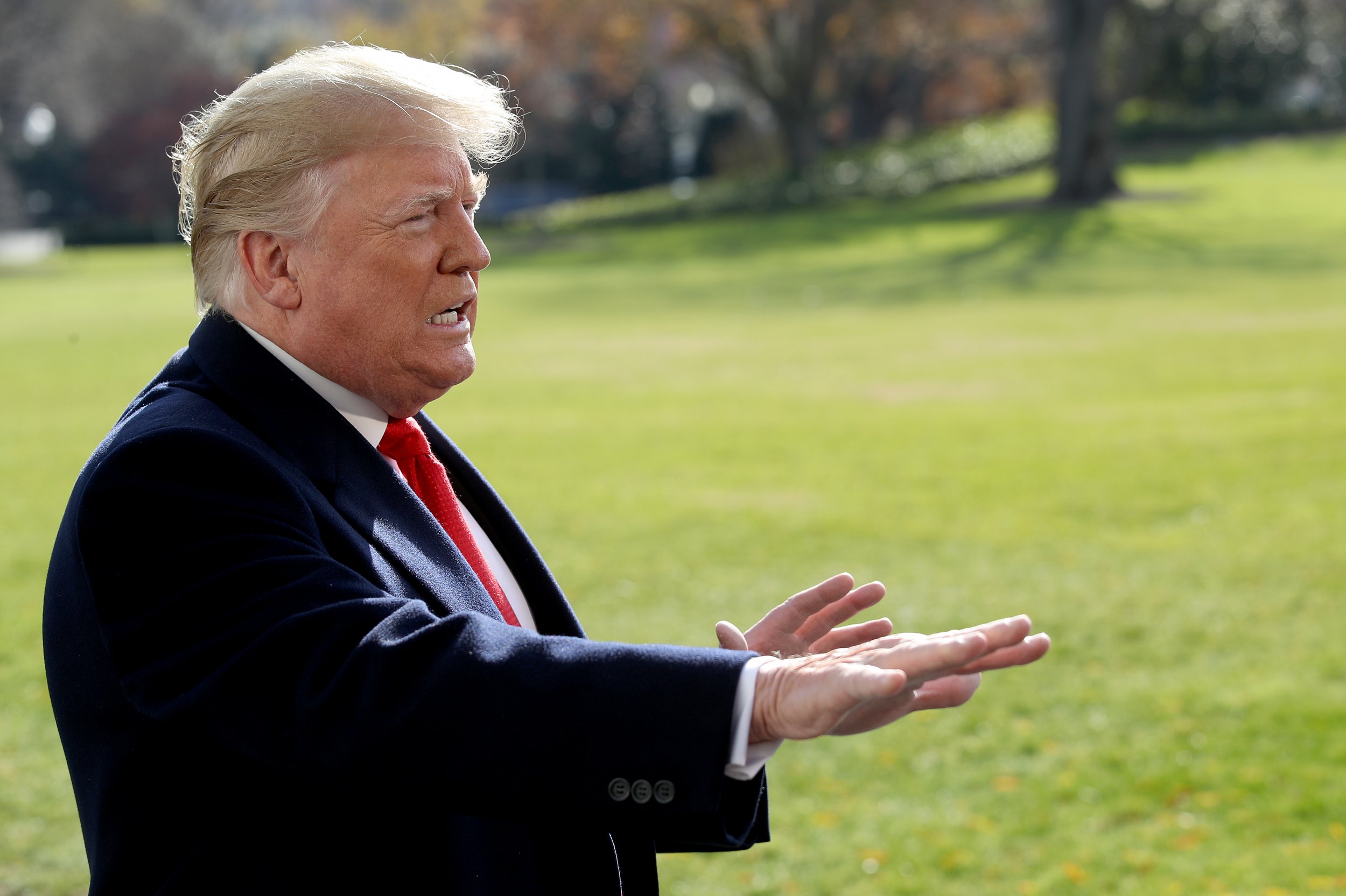 A former federal prosecutor wrote in an opinion piece on Monday that Americans should soon "expect to see a case of conspiracy to interfere with the 2016 election" levied against President Donald Trump.
Former federal prosecutor Peter Zeidenberg—who also served as a deputy special counsel for the prosecution of Scooter Libby—wrote in USA Today that despite Trump's many claims that there was "no collusion" among his presidential campaign and Russia, it appears that special counsel Robert Mueller has built a case centered on showing otherwise.
"While it is true that the charges made public have not alleged conspiracy (there is no crime of 'collusion') it should be clear to all but the most obtuse by now that the endgame is drawing near," Zeidenberg wrote. "Mueller is laying out the predicate for a wide-ranging conspiracy case that will likely ensnare the president's family and, quite likely, Trump himself."
Zeidenberg wrote in USA Today that a disclosure from ex-Trump lawyer Michael Cohen—who last week pleaded guilty to having lied to Congress—"exposes not just Trump as having lied about his business interests in Russia, it potentially also exposes his family as well." Trump family members—chiefly Donald Trump Jr. and Jared Kushner—were almost certainly asked about their business dealings in Russia under oath and it's not known if their stories match that of Cohen.
The president has of late seemed especially enraged by the investigation into Russia's involvement in the 2016 election. Trump on Monday tweeted angrily about Cohen, who served as the former reality TV star's lawyer for more than a decade. Trump was upset that Cohen's lawyers had reportedly asked for no prison time in exchange for his cooperation.
"You mean he can do all of the TERRIBLE, unrelated to Trump, things having to do with fraud, big loans, Taxis, etc., and not serve a long prison term?" Trump tweeted in a series of posts. "He makes up stories to get a GREAT & ALREADY reduced deal for himself, and get.........his wife and father-in-law (who has the money?) off Scott Free. He lied for this outcome and should, in my opinion, serve a full and complete sentence."